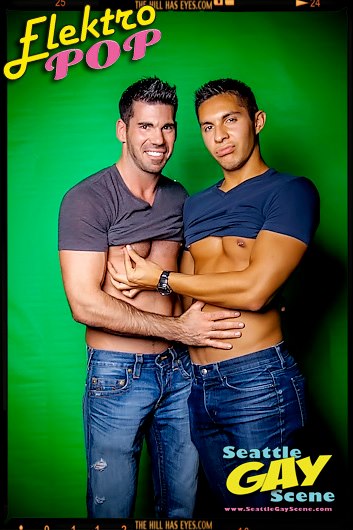 In less important but more titillating news, a former Seattle resident has found himself in hot water after he made racist remarks on social media.
Gay porn performer BILLY SANTORO, known to many in Seattle for his brief residency circa 2011/2012 as Bill Grey, a modestly popular bartender from the East Coast who went through more jobs locally than we could keep track of, before heading off to fashion himself a career as a semi popular porn daddy along with his husband, who unfortunately named himself "Seth Santoro" where they frequently performed as a duo in filthy adult videos.
Santoro Senior found some modest stardom as the new "Daddy" in town with major porn producers but as is frequently the case, he quickly lost what little cachet he had as newer, younger and more attractive stars come along. There were also rumors he wasn't very popular with other performers which led to Santoro producing his own material, frequently with his younger and much more attractive husband, and taking advantage of new technologies like the phone app "Just For Fans" which allows individual performers (of all kinds) to make money by producing material directly to their fans who pay for the material.
Santoro has gotten into hot water more than once in the last few years including being accused of spousal abuse by his husband, Seth Santoro in 2017. (Note: link NWFW) Last year, Santoro got into more trouble for fat-shaming a former co-star. And, along the way, he lost fans when he admitted to being a Log Cabin Republican.
But, the caca really hit the fan on Monday, June 1st when Billy Santoro posted the following on social media: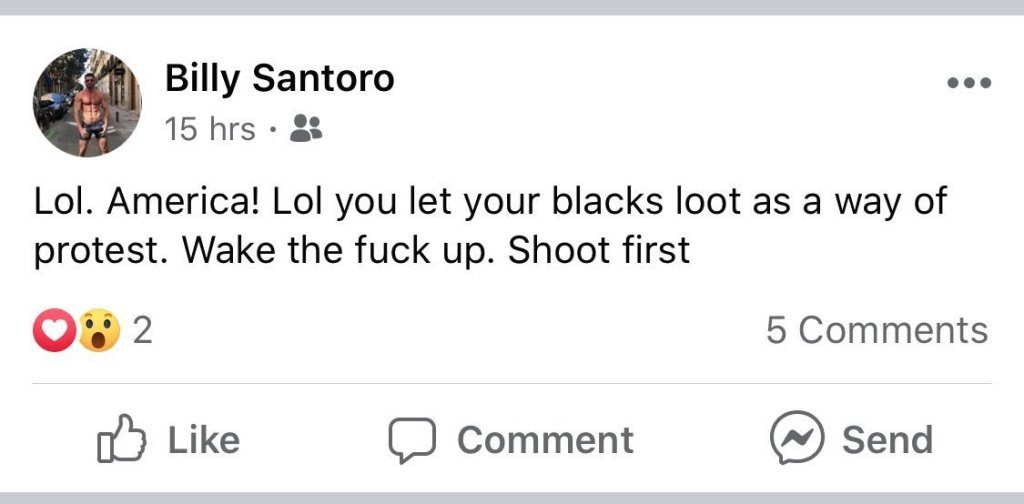 The remarks outraged many people who contacted JustForFans.com and demanded they dump the performer for making comments encouraging police to shoot black people. And, the site responded that same evening by agreeing to those demands and removing Santoro's account with the app company. They also issued this confusingly worded tweet: "And here we had a good day so I put my phone away to actually take a night off. And then I checked the phone to see all the messages. His account is gone. Policing is a slippery slope and we won't be puppets to cancel culture. This was not debatable though. It was vile. BLM."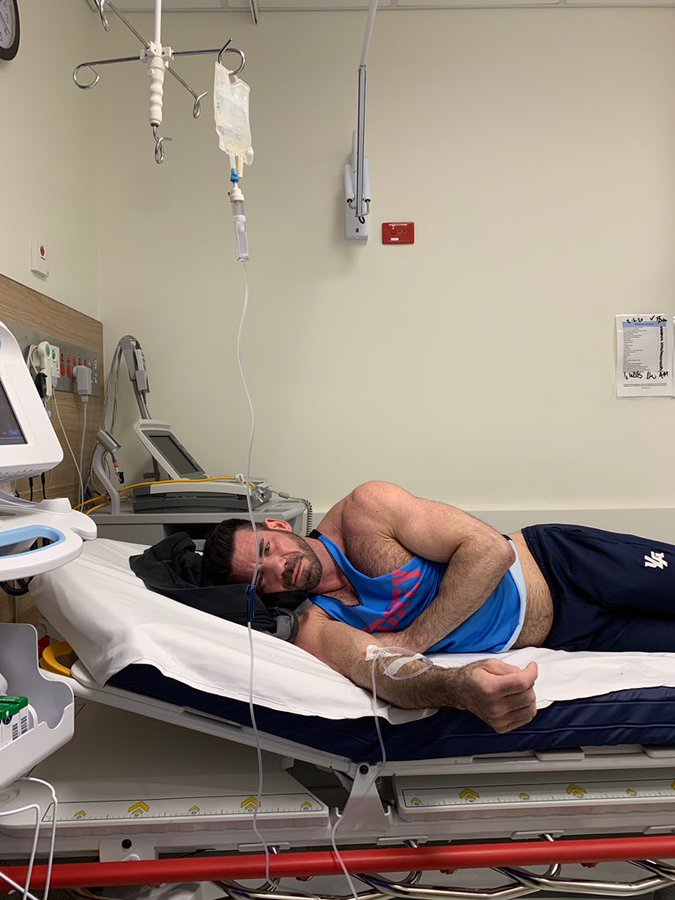 Not surprisingly, Santoro received a lot of criticism on social media as well as the loss of a major income outlet and apparently it got to him because now his latest husband "Gage Santoro" has reported that Billy apparently tried to commit suicide last night and ended up in a hospital in Australia where they both live. Now Gage is begging "LEAVE BILLY ALONE!!!!" and posting sad photos of the pushing 50 year old in a hospital bed as well as night time selfies of the two snuggling.
Hopefully, the elder Mr. Santoro gets some therapy for the multiple personality issues he is dealing with, primarily the racism and the delusion that he thinks we need to see him or his over exposed bung hole ever again in any context.
(Visited 1,328 times, 1 visits today)