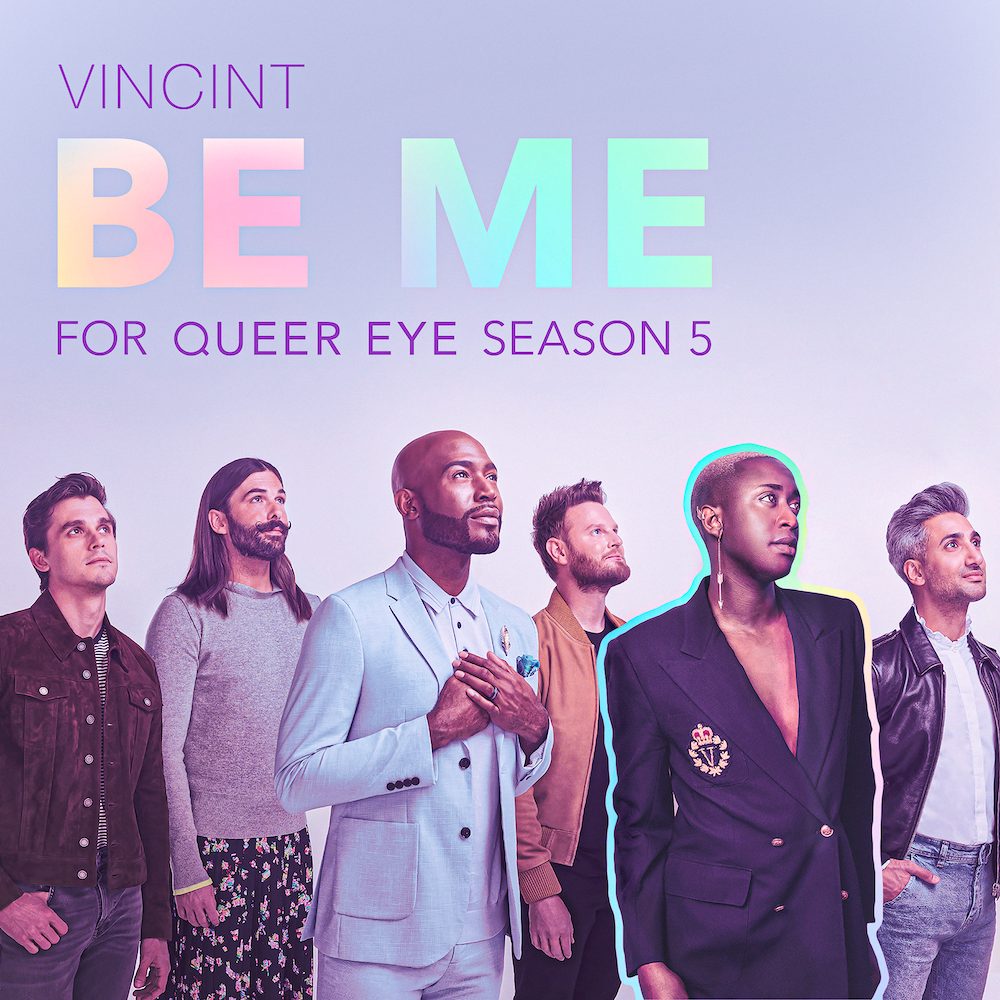 Via press release:
Acclaimed singer-songwriter VINCINT has teamed up with the cast of Netflix's Emmy Award-winning series, Queer Eye, to unveil the music video for "Be Me." Directed by Jake Wilson (Cher, Lizzo, Jonas Brothers) and filmed by VINCINT and the Fab Five using their iPhone cameras during quarantine, "Be Me" is out today on VINCINT's official YouTube channel. 
WATCH "BE ME" 
"It's a celebration of the self!" says VINCINT. "A moment to believe that you can be more than what you thought you ever could. This video is a burst of light in a time where light is so needed. Working with The Fab 5 is a dream! I'm so grateful they all agreed to be a part of it and took the time to film their parts! They're all little pop stars." 
"Filming at home was actually a lot of fun," VINCINT continues. "It was the first time in quarantine where I really got to be creative, and thank god for my best friends (who I had been staying with) for being able and willing to shoot the video with me and take the instructions so well! Working with Jake is always amazing because he can read my mind and know the exact angles and shots I will love! This time was a little different because he had to direct the entire video over FaceTime, haha, but he was phenomenal. With all of us working together, I think it turned out beautifully!" 
"Be Me" premiered in the official trailer to Queer Eye's Season 5 – which is set in VINCINT's hometown of Philadelphia, PA – after VINCINT, Netflix and the Fab Five hinted at its release through a string of cryptic social media posts. Co-written by VINCINT with Fly By Midnight's Slavo and Justin Bryte expressly for the newest season, "Be Me" is available now at all DSPs and streaming services.

STREAM "BE ME"
"Be Me" arrives hot on the heels of VINCINT's acclaimed debut EP, The Feeling, available now via AWAL for streaming and download HERE. The EP – which features collaborations with chart-topping producers John Greenham (Billie Eilish, FINNEAS, Sam Smith) and Alex Psaroudakis (Cher, Ariana Grande, M.I.A.) – includes the remarkable singles, "Someday," "Please Don't Fall In Love," and the extraordinary new anthem, "Save Myself," the latter co-written by VINCINT with Brandon Colbein (Liam Payne, Hayley Kiyoko) and Ryan Hartman. In addition, both "Someday" and "Please Don't Fall In Love" are joined by equally compelling companion visuals, streaming now at VINCINT's official YouTube channel HERE.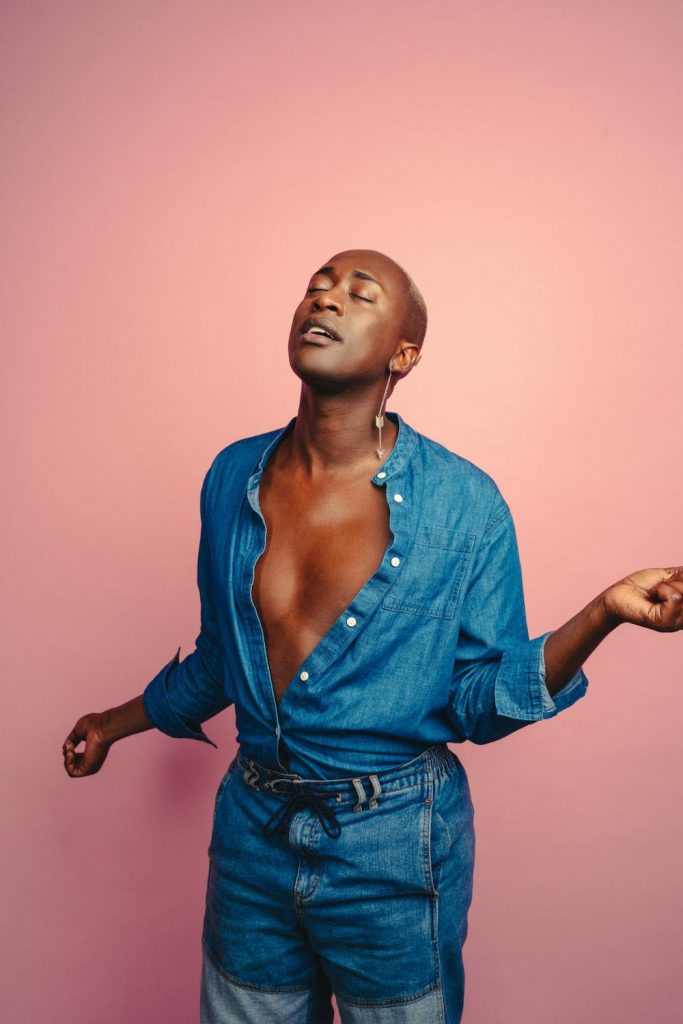 STREAM/DOWNLOAD THE FEELING
The Feeling was met by rapturous critical applause upon its Valentine's Day 2020 release, with MTV hailing the six-song EP as "a journey of grappling with the waves of emotions during heartache. The power of VINCINT's voice and the infectiousness of his performances make you feel each pang and triumph. It's something he wrings out of his own experiences and the ones of those closest to him." "VINCINT feels deeply, more than most," wrote American Songwriter. "Across his debut EP, The Feeling, he falls apart and climbs back out of heartbreak through sorrow-laced lyrics and Whitney Houston-sized pop hooks… Peace quickly fades into anger, regret, maddening sorrow, and eventually peace again. VINCINT's The Feeling bathes in every single shade of it." "Get ready to get emotional with VINCINT's debut EP, The Feeling," raved PAPER. "It could not come at a better time, and is sure to have you crying, laughing, dancing, and on the verge of texting your ex. Most importantly, The Feeling will make you feel heard. Only VINCINT has the range to verbalize the intense emotions that embody the end of a beautiful relationship."
Hailed by Billboard as a "pop virtuoso," VINCINT celebrated The Feeling with a sold out showcase at West Hollywood, CA's iconic Troubadour. The high-energy performance – highlighted by Los Angeles-based artist's dynamic vocals and creative choreography – followed a sold-out run of shows with singer JP Saxe as well as memorable sets at last year's United States Conference on AIDS, the WayOUT Gala, Los Angeles Pride, Philadelphia Pride, SXSW, and the 2019 GAY TIMES Honours 500 in London, to name but a few. In addition, VINCINT teamed with The Recording Academy for an exclusive Pride edition of the original performance series, Press Play (streaming HERE), as well as a special installment of ReImagined (streaming HERE).
CONNECT WITH VINCINT:
INSTAGRAM
FACEBOOK
TWITTER
(Visited 1 times, 1 visits today)