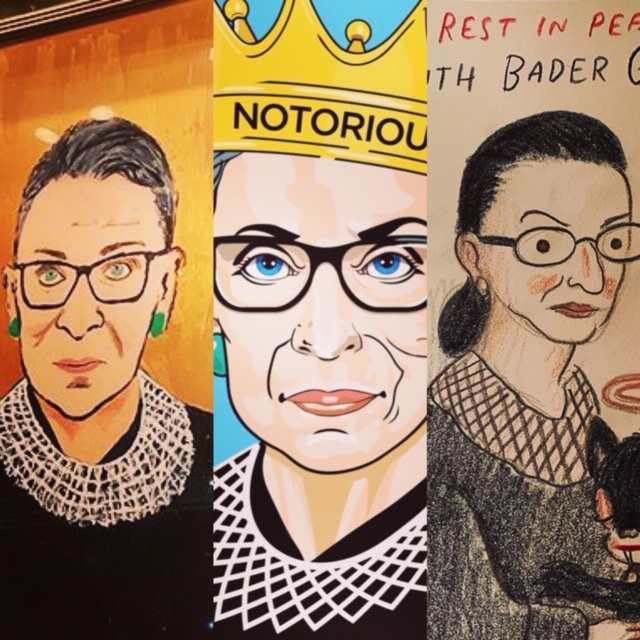 The nation, or at least the compassionate progressive citizens of this country, are in mourning tonight over the death of Supreme Court Justice Ruth Bader Ginsburg who died today at the age of 87. She had been in poor health for the last few years battling cancer.
Associate Justice Ginsburg, nominated to the court by President Bill Clinton in 1993, was noted as a passionate advocate for civil rights for women, people of color and the LGBTQ community. We have lost a powerful ally and a true warrior for justice in all its forms.
Reactions immediately began to be issued from the community:
"Today, the United States lost an irreplaceable giant. Justice Ruth Bader Ginsburg made history as both an advocate and a Justice, striking down barriers not only for women but also for LGBTQ people and for others who for too long have been denied equal justice under the law.

Throughout her entire legal career, including her 27 years on the Supreme Court, Justice Ginsburg fought for the rights of those on the margins. From her time as a lawyer with the ACLU Women's Rights Project to her years on the Supreme Court, Justice Ginsburg spoke with a clear and strong voice against inequality and gender discrimination. A long-standing ally of the LGBTQ community, her unwavering support, both on and off the bench, was a testament to her commitment to equality for all people.

We at Lambda Legal are devastated tonight. We have lost a friend, a hero, a champion with the passing of Justice Ginsburg. This physically-tiny woman has left an enormous legacy in the fight for justice and a huge hole in our hearts. We pledge to carry on our piece of the fight she so valiantly led in her eight decades on this planet in her memory until equal justice under the law is a reality for everyone in this nation."

– Kevin Jennings, Lambda Legal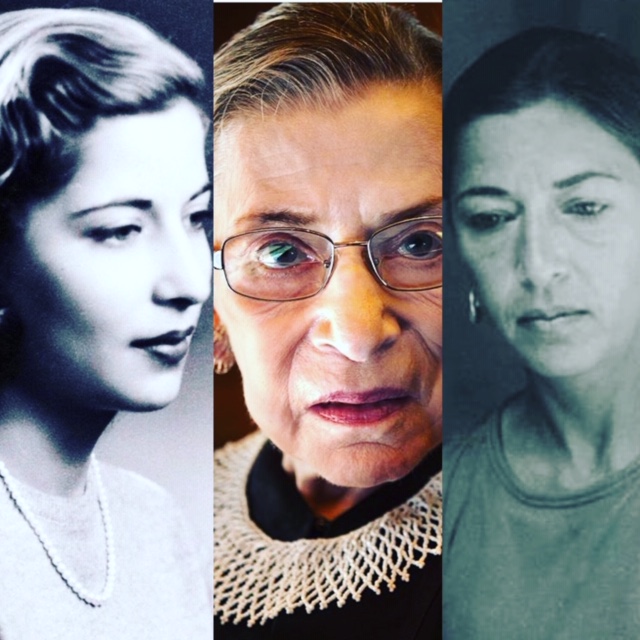 and
"With the death of Justice Ginsburg we have lost a giant, a cultural icon, and an undeniable champion of justice. Her many pro-equality decisions helped change life for the better for LGBTQ+ people and their families, including when she joined the majority opinion on Obergefell. 

And when decisions didn't go our way, she used her powerful voice in her dissenting opinions to raise up marginalized communities, from her dissent on Masterpiece Cakeshop to her dissent on the decision that eroded the Voting Rights Act.

Justice Ginsburg's death is a massive loss for us all, and our hearts are with her family, and the many who knew and loved her. Let us honor her memory by continuing the fight for fairness, justice, and equality for all people." 

– Brian K. Bond, Executive Director of PFLAG National
and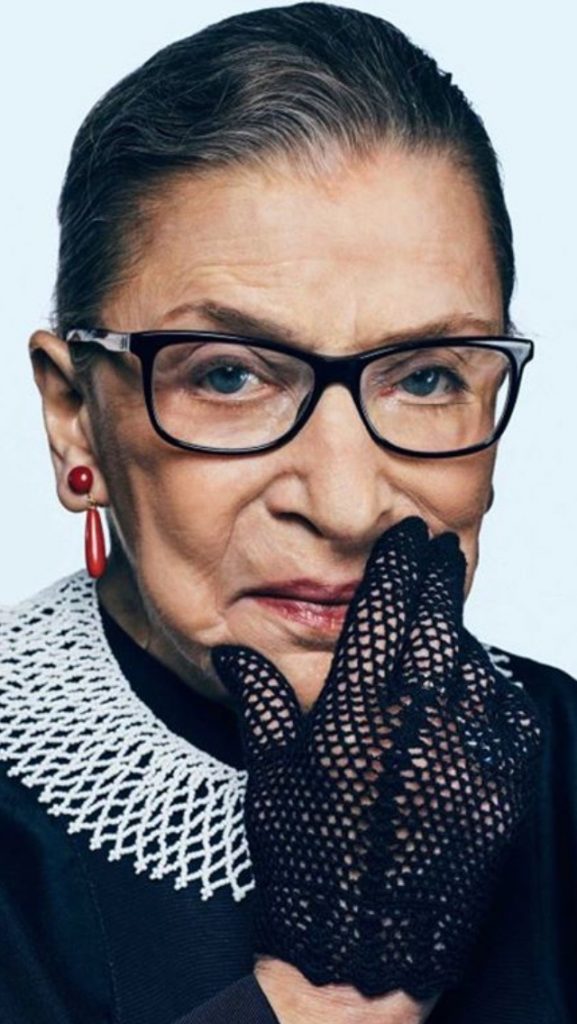 The National Center for Lesbian Rights (NCLR) mourns the tragic loss of Justice Ruth Bader Ginsburg – a true champion for LGBTQ rights in her 27 years on the U.S. Supreme Court. During her tenure, Justice Ginsburg was a pivotal vote for affirming LGBTQ rights, including marriage equality and recognizing the right of employees to work without fear of discrimination due to their sexual orientation or gender identity.

"Justice Ginsburg was a warrior for freedom and justice, and we were honored to fight alongside her," said NCLR Executive Director Imani Rupert-Gordon. "That struggle is more important than ever. We will celebrate her life and grieve her loss. But above all, we will honor her legacy by continuing her fight."

"Before she was a Supreme Court justice, Justice Ginsburg was a civil rights activist who waged the battle for women's equality with unwavering determination," said Shannon Minter, NCLR Legal Director. "She never gave up, and she never stopped fighting for freedom and justice for all.  Her voice first as an advocate and then as a Supreme Court justice was as powerful as it was unique. Even those who disagreed with her never questioned her integrity or her commitment to the most fundamental principles of our democracy, from the guarantee of equal protection of the laws to the fundamental right to vote. In this moment, when those principles are under attack as never before, we owe it to Justice Ginsburg to honor her legacy by continuing her fight."
Justice Ginsburg revealed the following to her granddaughter earlier this week:
"My most fervent wish is that I will not be replaced until a new President is installed." Per NPR reporter Susan Davis.
Hopefully, we can honor that wish.
A toast to a great hero: Ruth Bader Ginsburg
(Visited 1 times, 1 visits today)