Touring was out of the question for most of 2020 due to the Covid-19 pandemic but LGBTQ musical artists were still able to put out new music for us to enjoy and help us get though this horrible, horrible year.
Here's a few who made our lives bearable.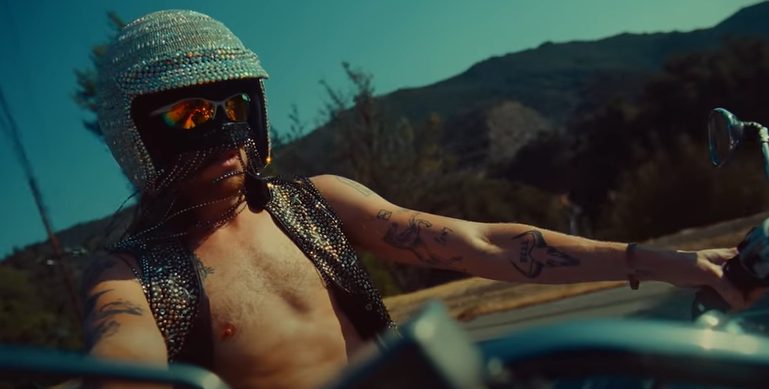 Orville Peck – Show Pony
"Summertime"
An ep to bridge the gap between full albums, dreamy queer masked cowboy Orville Peck put out Show Pony, a joint effort from Columbia and Seattle's own SubPop Records. The retro tribute to lush country songs of the past, it included a much publicized duet with superstar Shania Twain, "Legends Never Die" and a haunting cover of Reba McIntyre's "Fancy" with Peck singing the female role of a young girl forced to prostitute herself to save her destitute family. But, the winner for me was the romantic ballad "Summertime" with Peck entwined in a thorny relationship.
Rina Sawayama – Sawayama
"Bad Friend"
Japanese-British singer-songwriter Rina Sawayama broke through in 2020 with the release of her first full studio album Sawayama which earned rave reviews for its intelligence and ability to "push pop into new realms". The star came out as bisexual in 2018 telling Broadly, "I've always written songs about girls. I don't think I've ever mentioned a guy in my songs, and that's why I wanted to talk about it."

Her single "Bad Friend" is like many of her songs, wryly commenting on her interpersonal relationships including ones that ran aground. We think she's a major artist to look out for in the future.
Chika – Industry Games
"Crown"
She's only 23 but CHIKA has already established an enviable career as a fresh new voice in hip hop including snagging a Grammy nomination for Best New Artist. 2020 saw the Nigerian-American Los Angeles based artist release her acclaimed EP Industry Games that included this terrific track that boldly declares "can't let nobody take my Crown". We're guessing this proudly out bisexual activist and artist isn't going to have any problems hanging on to her pride for the foreseeable future.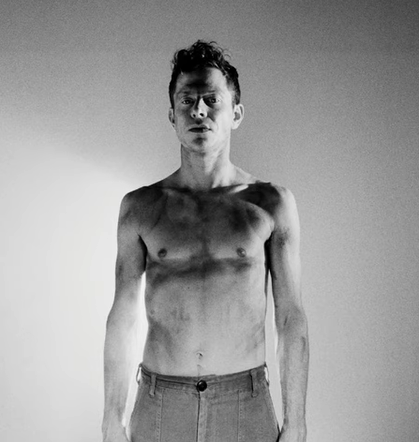 Perfume Genius – Set My Heart on Fire Immediately
"Jason"
We're listening to Seattle's own Perfume Genius (aka singer/songwriter Mike Hadreas) as we write this and EVERY single track from his 5th studio album Set My Heart on Fire Immediately is giving us chills and not just because we're currently trapped in the chilly taint of holiday week. It's a lushly gorgeous album of songs reminiscent of all your favorite songs from the past (a bit Chris Isaak here…a bit Kate Bush there…a touch of Enya…a dash of Cocteau Twins….) yet it all feels so modern and fresh!
We love the whispery intimacy of "Jason" a look back at an old love…it's like we're in on the secret of why we love Perfume Genius.
Shamir – Shamir
"On My Own"
Shamir is the non-binary singer/songwriter with that incredible countertenor voice and while the performer seems to be struggling with navigating the perilous world of the music business, (he's self-releasing all his music including his new self-titled album Shamir) he continues to astonish us with not his voice and writing skills but his mesmerizing allure as a performer breaking the boundaries of gender. We not only love listening to Shamir, we love his presence as well. A star worth promoting.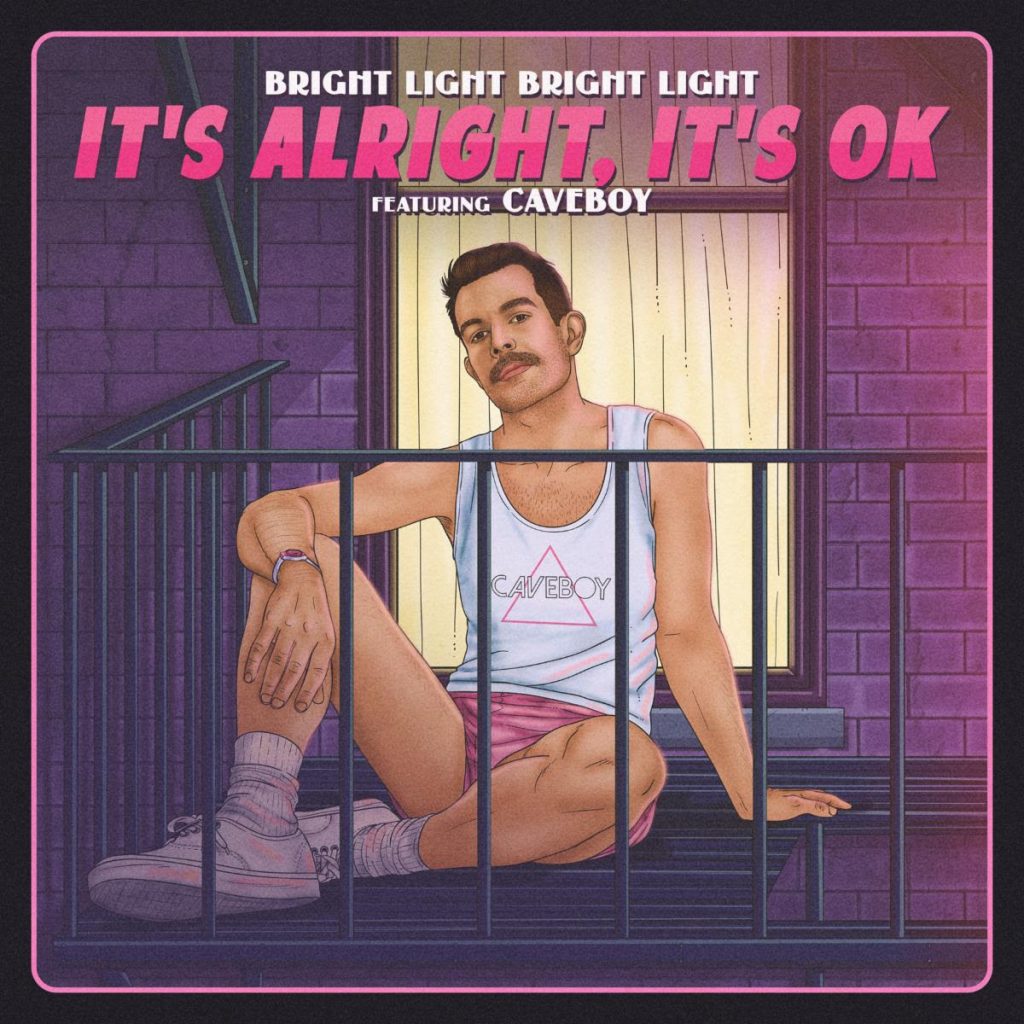 Bright Light, Bright Light – Fun City
"It's Alright, It's OK"
We adore Bright Light, Bright Light's (aka Welsh cutie pie Rod Thomas who is always our favorite gay in the village) new album Fun City and here's yet another terrific track from that album and a shit ton of P.R. about it!
An emotive depiction of self-expression in lockdown, Bright Light Bright Light's new video is online today starring Honduran drag performer Glow Job. Identity and empowerment, the London club scene and Whitney Houston, all inspire the latest single "It's Alright, It's OK."

In the video, Glow Job, a Gender Fluid drag performer and activist in NYC, explores gender expression, identity and the reality of life and drag in lockdown. Soundtracked by Bright Light's defiantly euphoric single, Glow gets all dressed up to be herself, but instead of going out, makes her home and the rooftop her stage.

With the latest single, the excitement and anticipation continues to build for the September 18th release of Bright Light Bright Lights new album Fun City. It features vocals from Montreal indie-pop trio Caveboy and the track's title serves as a not-so-subtle nod to Whitney Houston's iconic timeless hit "It's Not Right But It's Okay."

"It's Alright, It's OK" channels the LGBTQ+ community's ongoing quest for societal respect, equality and self-identity, while being sonically inspired the small queer clubs on London. "I was in the studio with Babydaddy of Scissor Sisters and we wanted to make something that would make us dance, and as we were building the sounds it started to remind me of Ghetto, a queer club in London that is long gone, but where Scissor Sisters songs were blasted in a tiny basement club where anyone and everyone under the LGBTQ+ umbrella used to go," said Rod about the spiritual inspiration behind the track. "It makes me feel so at home so I ended up writing the lyrics about identity, belonging, and the fight to free yourself from being put into a box. The lyrics nod to Silence = Death and the LGBTQ+ struggle through time against prejudice and lazy labelling, and the title obviously nods to Whitney Houston's "It's Not Right But It's Okay" (specifically the Thunderpuss remix)."

It's Alright, It's OK is taken from the new Bright Light Bright Light album Fun City out 18th September. It follows the celebrated releases of advanced track "This Was My House," a prideful ode to queer safe spaces that Rolling Stone said features a "buoyant beat to dance through pain and trouble," the follow-up and smitten collaboration with Jake Shears, "Sensation," which Queerty said "channels 80s dance-pop as well as classic queer disco tunes by the likes of Sylvester," and "I Used To Be Cool," his irresistibly cheeky ode to cherishing your "15 minutes in the sun" which LOGO debuted on Instagram.

The vocals for Fun City were recorded on the empty dancefloor of East Village gay club Bedlam, a choice Bright Light Bright Light made as a way to channel the energy of the queer trailblazers that influenced him like Sylvester, Erasure, Scissor Sisters and Hercules & Love Affair. He hopes Fun City will examine the ways marginalized people stay strong, focused and creative through times of social and political hardships. The album title itself is a historical reference to a quote said by NYC mayor John V. Lindsay who on his first day in office in 1966, amidst a crippling transit strike, said "I still think it's a fun city."

The album boasts a veritable "who's who" of LGBTQ+ major-players and allies who serve as collaborators, including (in alphabetical order by first name) Andy Bell (of Erasure), Big Dipper, Brendan MacLean, Caveboy, The Illustrious Blacks, Initial Talk, Jake Shears, Justin Vivian Bond, KAYE, Mark Gatiss, Niki Haris & Donna De Lory, and Sam Sparro.

Bright Light Bright Light has been a staple of the international LGBTQ+ music scene for over ten years, having released three prior albums and touring as both a solo artist and as support alongside pop royalty like Elton John, Cher, Erasure, Ellie Goulding and Scissor Sisters. He also collaborated with Elton on his 2016 banger "All In The Name" which he also performed with the music legend on The Graham Norton Show.
For the past four years he has curated, hosted and served as the DJ for regular afternoon dance parties (which he affectionately calls the "Romy & Michele's Saturday Afternoon Tea Dance") at Manhattan's Club Cumming and Brooklyn's C'Mon Everybody. Aside from using his music as a powerful platform for equality, he has also actively fundraised for The Trevor Project, Ali Forney Center, Hetrick-Martin Institute, ACLU, and Elton John AIDS Foundation over the years.

(Visited 3 times, 1 visits today)