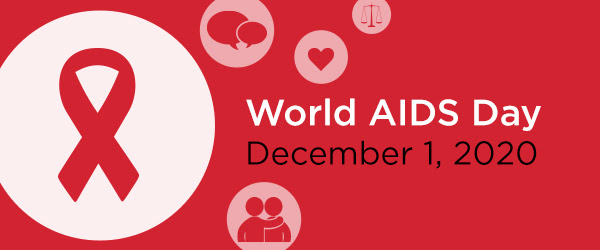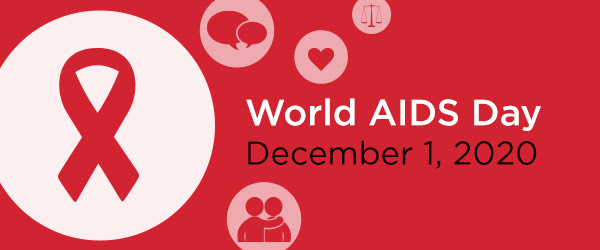 It's December 1st so it's World AIDS Day a time to remember and honor the many lives lost to HIV/AIDS over the last 40 years but also to honor the family and friends who took care of those people, the caregivers, as well as the researchers, doctors and scientists who seek out to end AIDS in our lifetimes.
Gay City's Executive Director Fred Swanson sent out this message:
World AIDS Day was founded out of a need to come together, to bring strength to each other in the face of unimaginable suffering, and to unify ourselves in the fight against HIV and AIDS. 

On this day of remembrance, I find hope in how our community has rallied together through the many unforeseen challenges of 2020. Since March, Gay City has been able to provide more than 1,000 people with access to HIV testing and STI screening, and more than 100 others to PrEP. We've integrated telehealth, and added the option of at-home HIV test kits. And most importantly, we've found new ways to support and connect with each other.  
This World AIDS Day, I am grateful that you are a part of our community. Because of you, we can continue to provide vital HIV/STI testing, PrEP services, resources, and so much more during this critical time.
There's also an online event this afternoon/evening from Seattle's AMP (AIDS Memorial Pathway) and The Gates Foundation Discovery Center from 5pm to 6pm.
Join us on December 1, World AIDS Day, from 5 to 6 PM PDT as The AMP: AIDS Memorial Pathway and the Gates Foundation Discovery Center host a virtual program to reflect on the impact of HIV/AIDS. There are approximately 38 million people currently living with HIV worldwide and millions more we have lost to the AIDS epidemic. 
The program will include the dedication of the first completed artwork for The AMP by artist/poet Storme Webber. The program will also highlight the upcoming "Through Positive Eyes: My Photo: My HIV Story" exhibition at the Discovery Center, with two 'artivists' (artists + activists) who will each share their personal story of living with HIV. You will also learn more from community leaders about how to get involved including African American Reach and Teach Health Ministry (AARTH), Entre Hermanos, Pierce County AIDS Foundation (PCAF), and People of Color Against AIDS Network (POCAAN).
Go HERE to register to attend!
(Visited 1 times, 1 visits today)