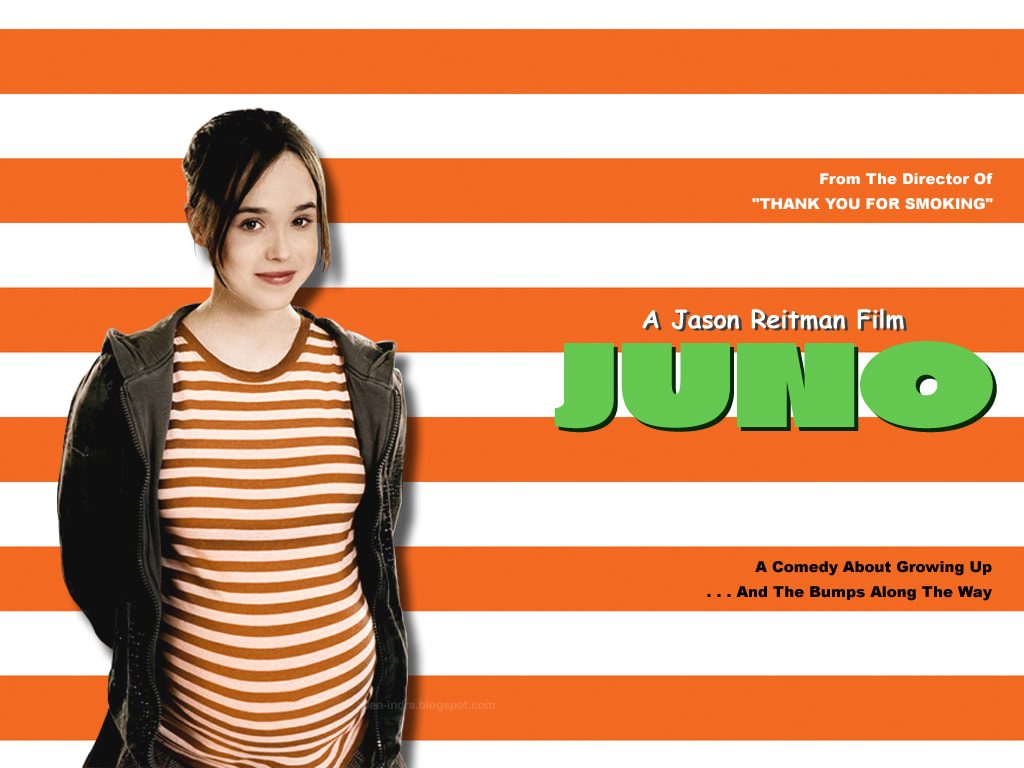 The Academy Award nominated star of the 2007 film "Juno" about a pregnant teenager coping with an unplanned pregnancy has come out as a transgender man. The actor formerly known as Ellen Page came out on Twitter today revealing his new name Elliot Page and pronoun choice (he/they).
"I want to share with you that I am trans, my pronouns are he/they and my name is Elliot…I feel lucky to be writing this. To be here. To have arrived at this place in my life…I feel overwhelming gratitude for the incredible people who have supported me along this journey…I can't begin to express how remarkable it feels to finally love who I am enough to pursue my authentic self. I've been endlessly inspired by so many in the trans community."

-Elliot Page
Since his breakthrough performance in "Juno", the actor has carved out a major career in the entertainment industry, starring in numerous films and television series including roles in the hit film, "Inception" and the X-Men film series and a current role on the hit Netflix series "The Umbrella Academy".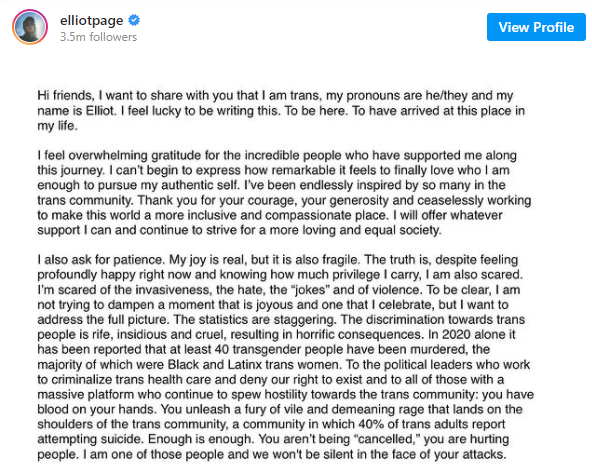 The 33 year old Canadian born star came out as gay in 2014 with no apparent effect on his career continuing to book roles in film and TV projects including a lead role in Armistead Maupin's Tales of the City miniseries in 2019. In 2017, Page did accuse X-Men: The Last Stand director Brett Ratner of bullying and outing of the actor on the set of that film made nearly 10 years before the actor came out.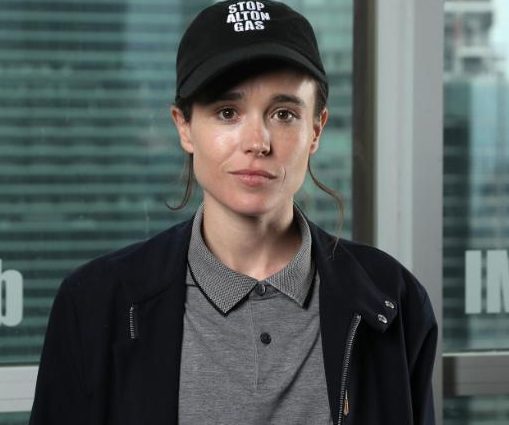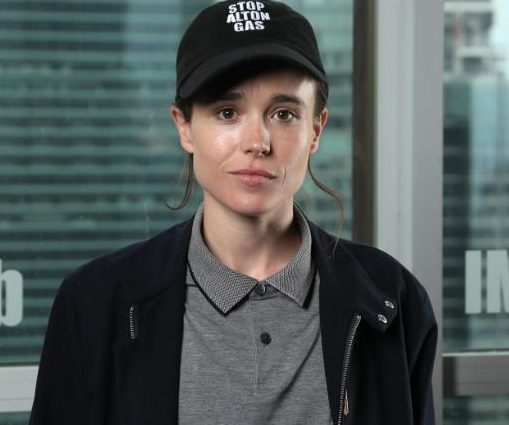 (Visited 8 times, 1 visits today)