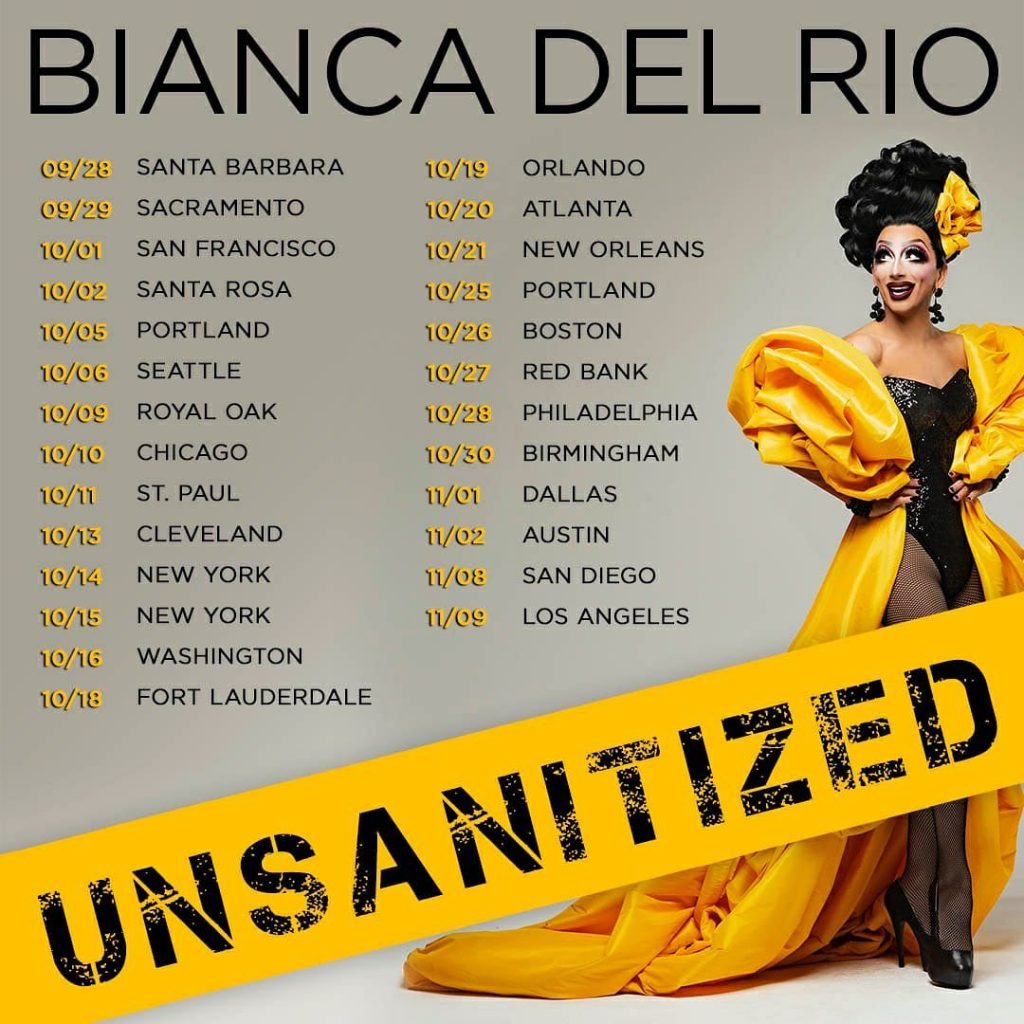 And, bit by bit, more and more live, in-person shows get announced including the restart of DRAG tours and shows and one of the biggest is coming to our neck of the woods in October…
The nasty, NASTY, foul mouthed queen BIANCA DEL RIO has announced her first post-Covid tour to kick off this September on the West Coast with stops in Portland, OR on October 5th followed by a visit to Seattle's Moore Theatre on Wednesday, October 6th. Go HERE to snatch those tickets!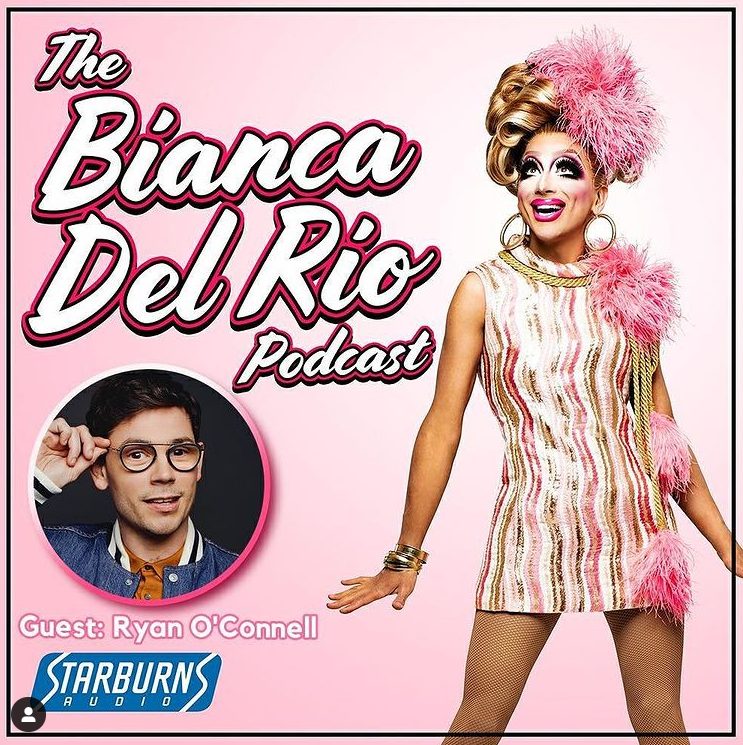 Bianca made the announcement on social media last week:
Another "plague" is on the horizon…ME! I'm hitting the road this fall to terrorize cities all across the U.S. with my new comedy show UNSANITIZED. Other regions will be added soon. Go to TheBiancaDelRio.com for more info!
As usual, Miz Del Rio is a bizzy bitch…she's got a podcast now and in addition to this 'Unsanitized Tour' she's also going to jet off to the UK later in the year/early 2022 to do another stint in the hit gay musical EVERYBODY'S TALKING ABOUT JAMIE, this time on a tour of British cities. She's appeared in the hit West End musical in the past.
She'll also be in the UK this summer with her fellow Season 6 stars, Adore Delano, Courtney Act and Darienne Lake for HUGE shows in London, Manchester and Birmingham!
So BUSY for a mean, motor mouthed old hag!
(We j'adore her and that motor mouth!)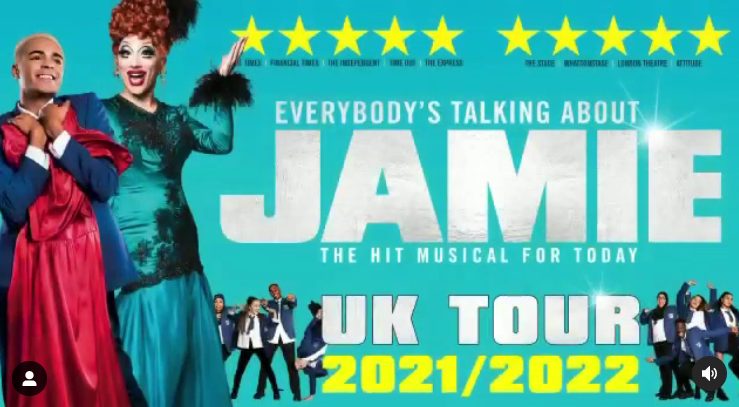 (Visited 1 times, 1 visits today)