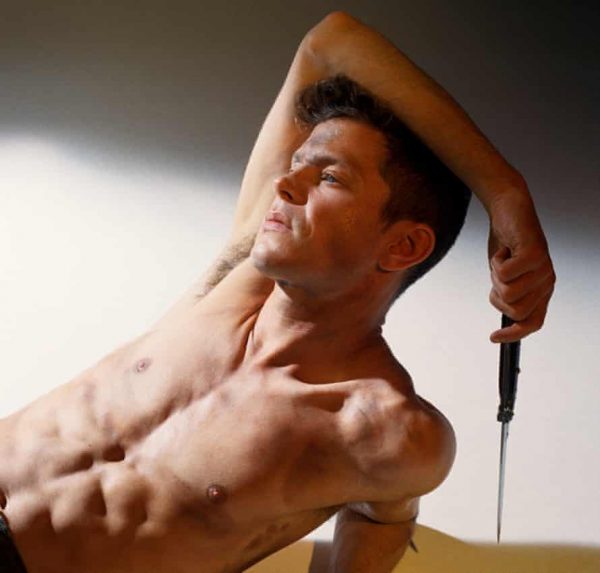 It's only about a month away and Seattle Pride is ON IT when it comes to planning for their virtual/online celebration of LGBTQ Pride for Seattle which they've named RESILIENCE. Due to the Covid-19 pandemic, Seattle Out & Proud decided to go with a virtual pride event for the 2nd year in a row for the health and safety of all participants but also just announced plans for a live, in person event to happen in October of 2021.
As for the festivities scheduled for Saturday and Sunday, June 26 & 27, they've released more information on the line-up and a COMPLETE schedule of the performers which include headliners Perfume Genius, Big Freedia and Mary Lambert.
The online events are FREE but you do need to register.
Free advance registration is required at SeattlePride.org/VirtualPride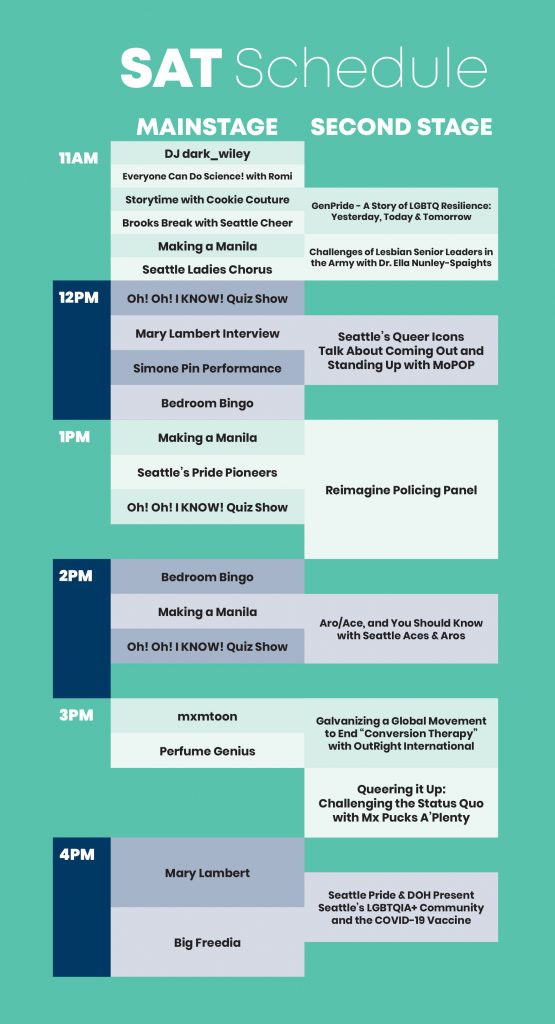 From the Press Release:
Seattle Pride, organizers of the 2021 virtual LGBTQIA+ Pride event (11 a.m. – 5 p.m. on June 26 & 27) today announced the complete stage schedule for the two-day celebration, featuring a diverse array of speakers, performers, activities and activism reflecting this year's theme Resilience.
This year's musical headliner is the Queen of Bounce music, Big Freedia (featured in Beyoncé's Grammy-winning single "Formation" and Drake's "Nice For What."). The program also includes virtual musical performances from special guest Mary Lambert (from Macklemore's "Same Love" and her Billboard charting single "Secrets"), soul-baring emotionally lurid pop-rock musician Perfume Genius, and singer/songwriter and YouTube sensation mxmtoon; as well as nationally recognized speakers including horror film aficionado Isabella Von Ghoul's discussion Trans Identities in Horror Films, active duty Army Soldier Dr. Ella Nunley-Spaights speaking about Challenges of Lesbian Seniors in the Army, and Seeing Me with burlesque performer Miss Violet DeVille – Oh! Oh! I KNOW! A Quiz Show hosted by Betty Wetter.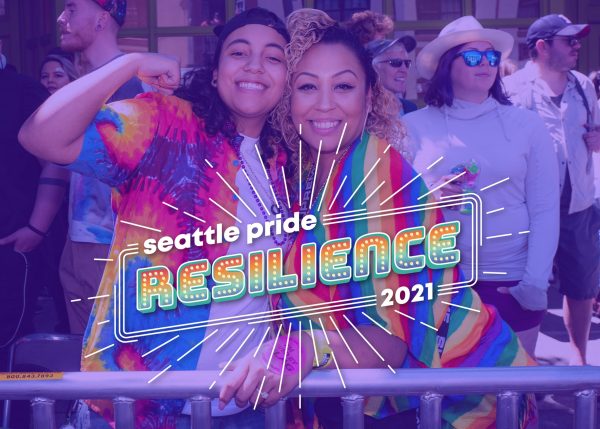 Saturday, June 26th 11 a.m. – 5 p.m.
The virtual doors will open at 10:45 a.m. on Saturday with DJ dark_wiley and Seattle Pride's programming will kick off with two tracks — one track will be an all-day livestream hosted by Betty Wetter, and a second track will feature 30-minute and hour-long pre-recorded sessions with speakers from organizations such as OutRight International's Galvanizing a Global Movement to End "Conversion Therapy", GenPride's A Story of LGBTQ Resilience: Yesterday, Today and Tomorrow, Seattle Aces and Aros' Aro/Ace, and You Should Know, and many more. The morning will begin with kid-friendly programming including and Everyone Can Do Science with Romi.
Other highlights include Oh! Oh! I KNOW! A Quiz Show and Bedroom Bingo segments throughout the day starring special guests, as well as Making a Manila: Seattle's Next Drag Diva, in which Aleksa Manila mentors a new drag queen for their very first debut.
The jam-packed day of LGBTQIA+ fun also showcases virtual musical performances from headliner Big Freedia, special guest Mary Lambert, as well as from Perfume Genius and mxmtoon.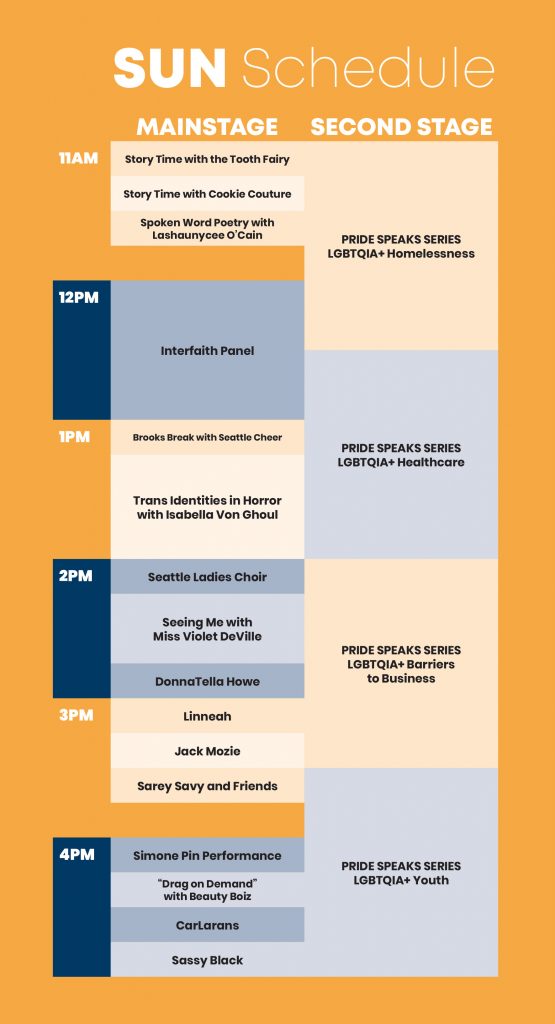 Sunday, June 27th 11 a.m. – 5 p.m.
Sunday's programming will continue the weekend fun with two new tracks, one starting the day off with kid-friendly programming including story time with Cookie Couture and the Delta Dental Tooth Fairy. The show will also feature additional sessions including Isabella Von Ghoul's discussion Trans Identities in Horror Films and Miss Violet DeVille's Seeing Me. The second track will feature rebroadcasts of Seattle Pride's Pride Speaks! speaker series covering a range of LGBTQIA+ topics including homelessness, healthcare, business, and parenting.
Performance highlights of day two will include Simone Pin, Seattle Ladies Choir, Beauty Boiz, CarLarans, and SassyBlack.
Free advance registration is required at SeattlePride.org/VirtualPride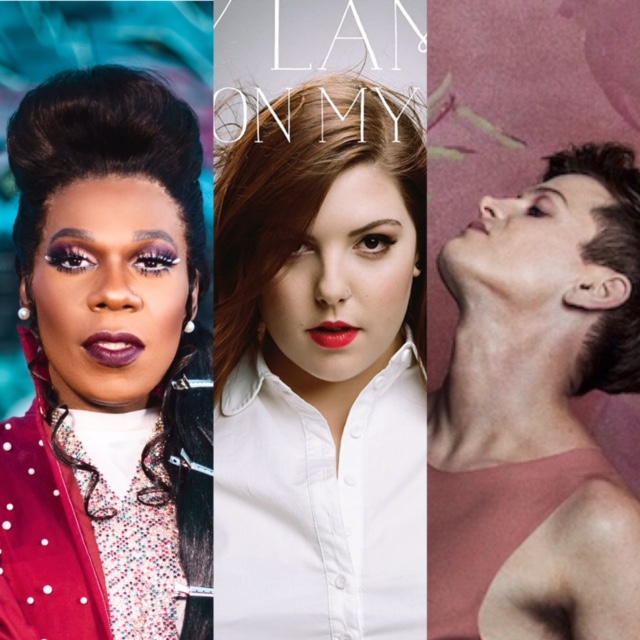 (Visited 3 times, 1 visits today)