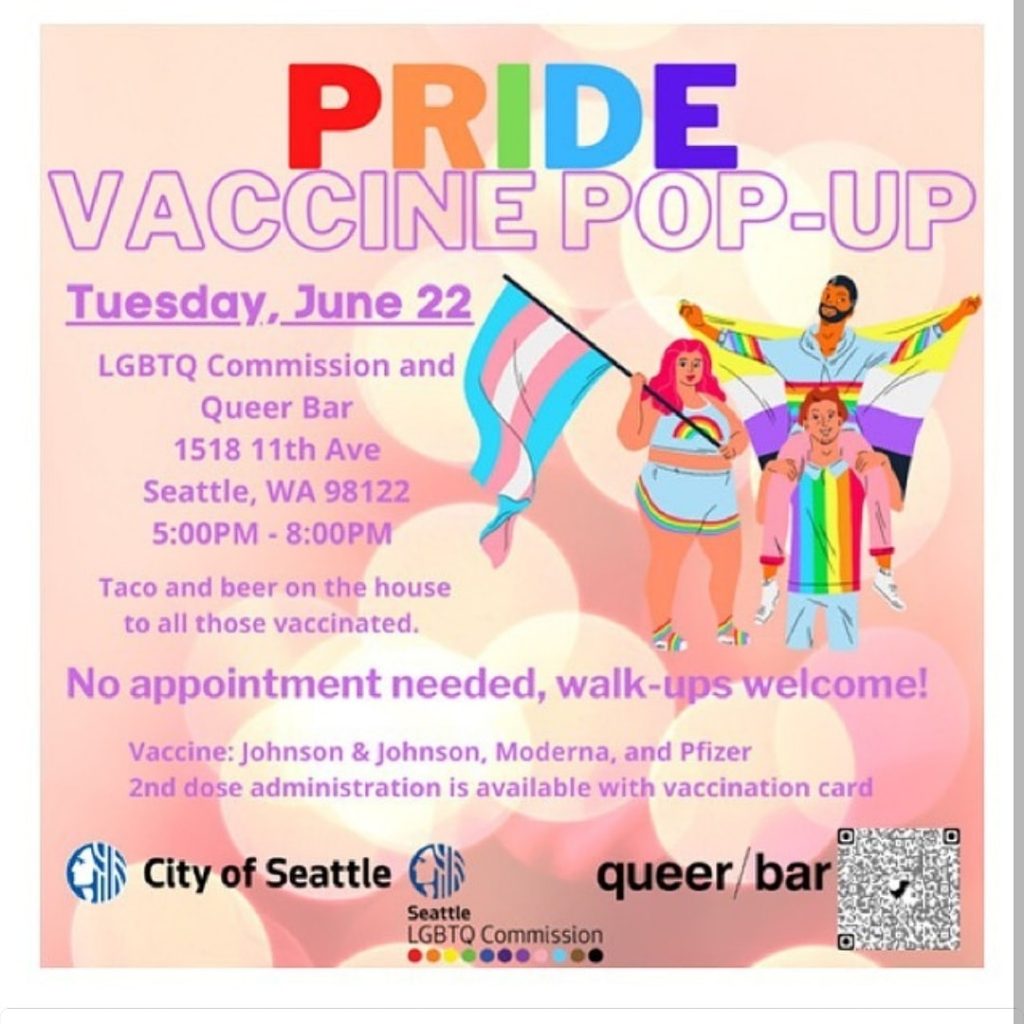 Still looking for a Covid-19 Vaccination?
The City of Seattle Fire Department is reaching out to the city's LGBTQ community this week with Pop Up vaccination clinics at area bars. All three vaccines are available: Johnson & Johnson (one shot only!!!) and the 2 shots required Moderna and Pfizer vaccines. And, if you've already received one of the two shot doses, just bring your vaccination card with you so you can get your 2nd dose!
Sweet!
There's a pop up clinic happening on Tuesday, June 22nd at Queer Bar, 1518 11th Avenue from 5pm to 8pm. After you get your shot, you can get a beer and a taco on the house! This clinic is sponsored by Queer Bar and the Seattle LGBTQ Commission.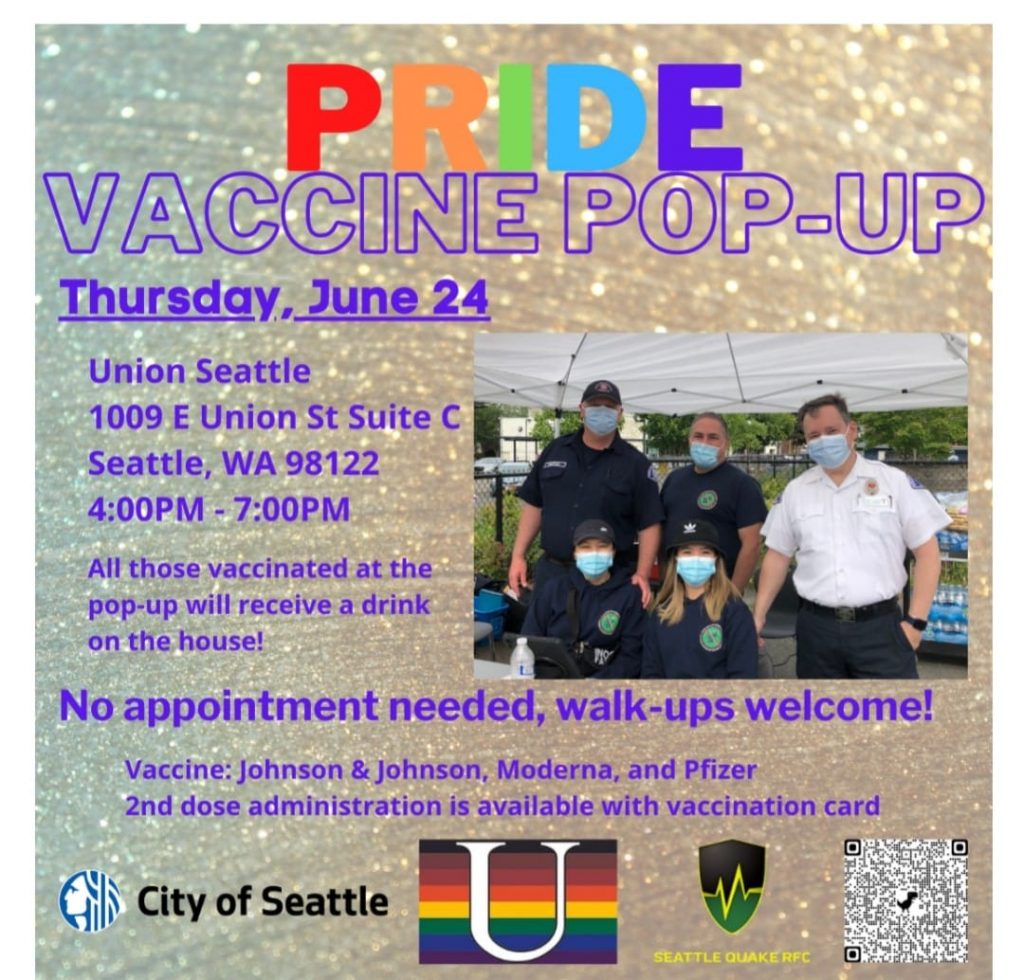 If Tuesday doesn't work for you, then how about Thursday, June 24th at Union Seattle, 1009 East Union Street from 4pm to 7pm. After your shot here, you get a drink on the house! And, this event is sponsored by Union Seattle and Quake Rugby.
And, we've been told that there will be vaccine opportunities at the Capitol Hill Pride event at Cal Anderson Park and at the Taking B(l)ack Pride event at Jimi Hendrix Park, both on Saturday, June 26th.
So, now you have ZERO excuses for not getting poked…in the arm.
ADDED: There are TWO other Pop Up Vaccination Clinics happening this week as well:
Rachel's Ginger Beer & Lambert House Pop-Up
Date & Time: Monday, June 21, 5 – 8 p.m.
Location: 1610 12th Ave, Seattle, WA 98122
Vaccines: All three vaccines, second dose provided with proof of first vaccination
Promotion: 50 percent off any standard drink
11th Ave Chophouse Row Pop-Up
Date & Time: Saturday, June 26, 1 – 5 p.m.
Location: 11th Ave and E Pike St
Vaccines: All three vaccines, second dose provided with proof of first vaccination
(Visited 1 times, 1 visits today)