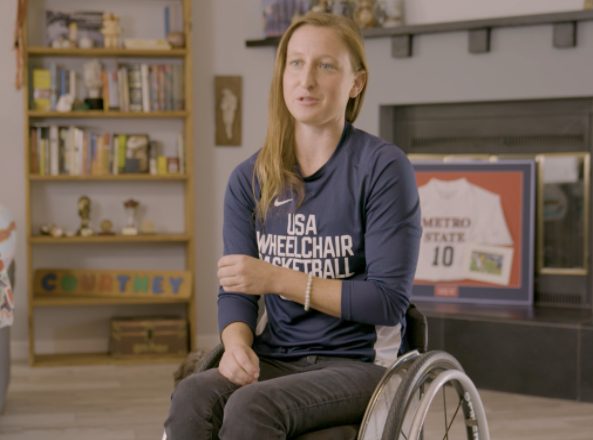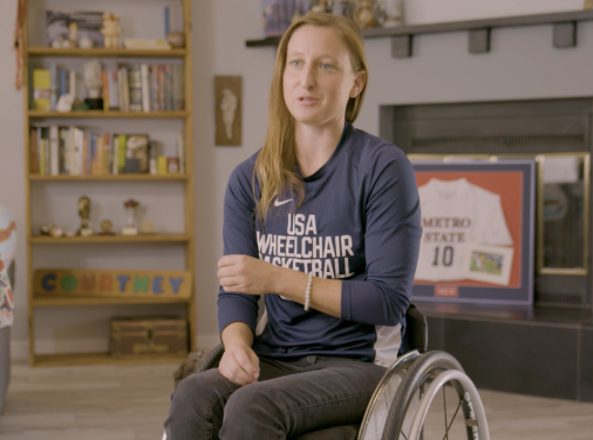 Seattle was the hometown of the IT GETS BETTER PROJECT which has been empowering the lives of young LGBTQ+ people for over a decade now. The non-profit has teamed up with Procter & Gamble for a new 4 episode documentary series called "Passion. Power. Performance." which has just launched with episode one.
The series will share amazing and powerful stories about out LGBTQ athletes training for the Covid delayed 2021 Olympic Games happening in Tokyo, Japan this summer.
Story #1 focuses on Arizona-based paralympic basketball player for Team USA, Courtney Ryan.
More:
WATCH EPISODE ONE HERE.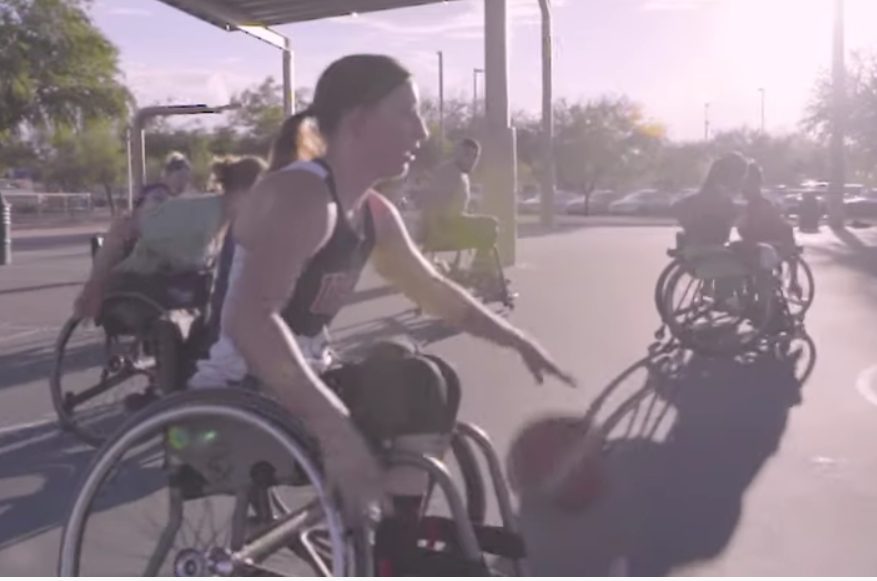 The docu-series shares inspirational stories behind proud LGBTQ+ athletes who are out and training for the 2021 Tokyo Olympics. The digital series premiered during this year's It Gets Better: A Digital Pride Experience event which streamed live on the organization's YouTube Channel on June 23rd and 24th, and included a special interview with Courtney Ryan (timestamp: 2:21:00). The global audience of the It Gets Better Project received a glimpse into the lives of LGBTQ+ athletes who won't let setbacks keep them from achieving their dreams. 

For nearly a decade, the It Gets Better Project has upheld a mission to uplift, empower, and connect LGBTQ+ youth around the globe through storytelling and community building. Throughout "Passion. Power. Performance." the organization will also amplify the stories of UK based swimmer Michael Gunning (competing for Jamaica), Brazil rugby player Izzy Cerullo, and USA BMX freestyle rider Chelsea Wolfe. 

In her "Passion. Power. Performance." video, Courtney says, "I want to be an inspiration because you see me on the court doing some crazy tricks, tilting in a chair, doing all of this stuff that you wouldn't expect. That's what I love about wheelchair basketball — we get the opportunity to change perceptions and change ideas of what disability should look like. We aren't fragile. We are competitors, and we're ready to prove that."

"Passion. Power. Performance." will emphasize the resilience of queer athletes and allow viewers to learn about the necessary community of support for a LGBTQ+ athlete's success. We will hear about coming out in the public eye and how that journey relates to their performance, where they draw their strength to compete from, and what obstacles they anticipate along with their plans to overcome them. Given the pushback of the Olympics to 2021 due to the global pandemic, these athletes have been met with an all-new set of challenges and forced to find inspiration for their resilience as they continue to navigate these unprecedented times.

About Courtney Ryan
After a jarring injury ended her collegiate soccer career, Courtney Ryan thought she had seen the last of her days as an athlete until she found wheelchair basketball. Now, along with training to represent the US in Tokyo, Ryan is the assistant coach of the University of Arizona women's wheelchair basketball team and mentors young players who want to get more involved with the sport.

About the It Gets Better Project
Launched over a decade ago by syndicated columnist Dan Savage and his partner Terry Miller, the It Gets Better Project is a 501(c)3 nonprofit organization that leverages the power of media to reach millions of people every year and provide critical support and hope to LGBTQ+ youth around the world. Through collaborative partnerships elevating positive portrayals of the LGBTQ+ community, and community building initiatives, the It Gets Better Project strives to uplift, empower, and connect LGBTQ+ youth around the globe. The It Gets Better Project received the 2012 Governor's Award from the Academy of Television Arts and Sciences; has garnered support from President Joe Biden and former President Barack Obama; along with numerous celebrities such as Kelly Clarkson, Gabrielle Union, Josie Totah, Hayley Kiyoko and Patrick Starrr, and more than 600,000 others who have taken the pledge to share messages of hope and to speak up against intolerance.
For more information, visit www.itgetsbetter.org. Join the conversation on social media and be sure to follow the It Gets Better Project on YouTube, Twitter, Instagram, Facebook, and TikTok
(Visited 17 times, 1 visits today)