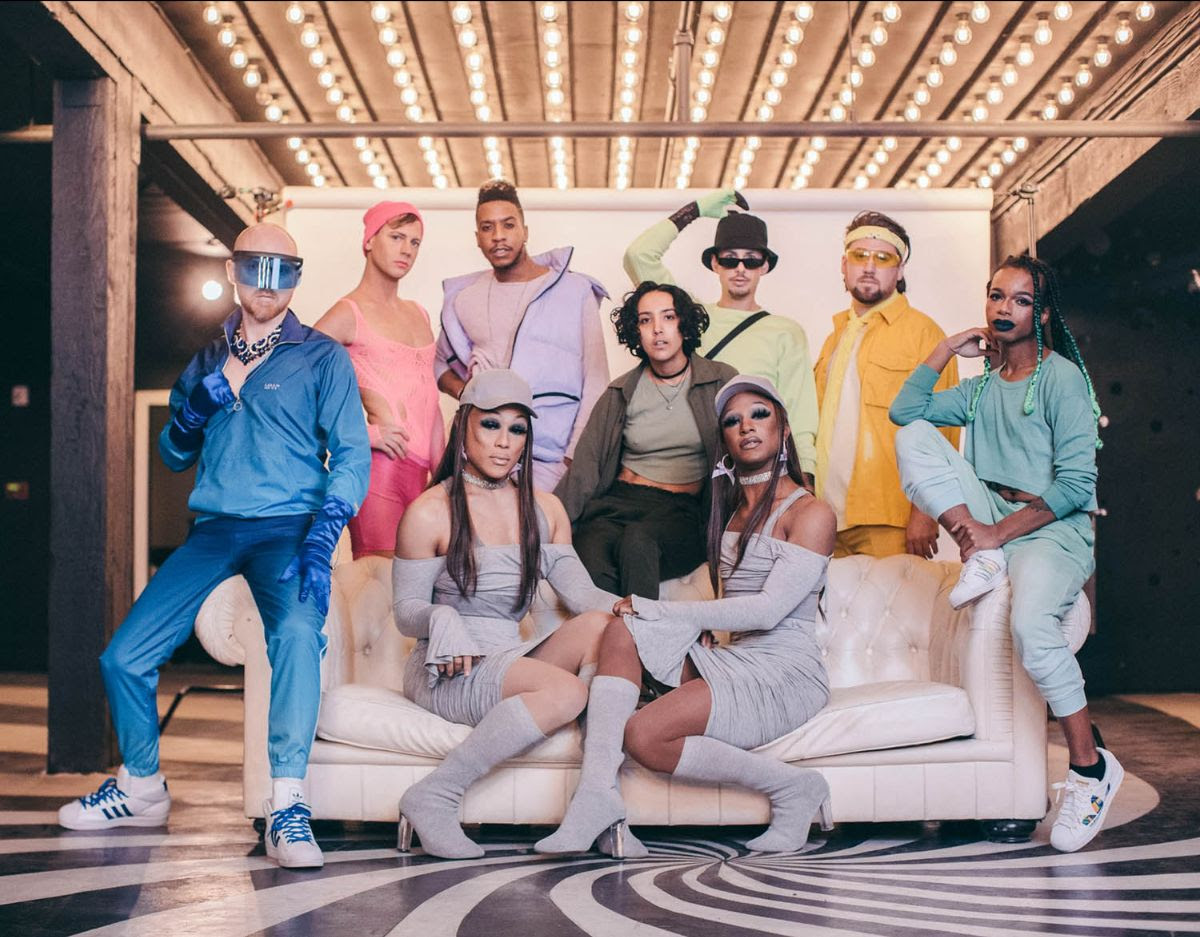 Intiman Theatre's big Homecoming Arts Festival is set for this weekend, Saturday and Sunday, September 18th and 19th and happening on Harvard Avenue on Capitol Hill between Pike & Pine Streets. The entire block will be the setting for a festival to include live performances as well as areas dedicated to display of arts and goods. Tickets and Passes for both days are still available in advance (HERE!)
or at the entrance gate on Pine Street by the Egyptian Theatre. See map below for layout of the festival site: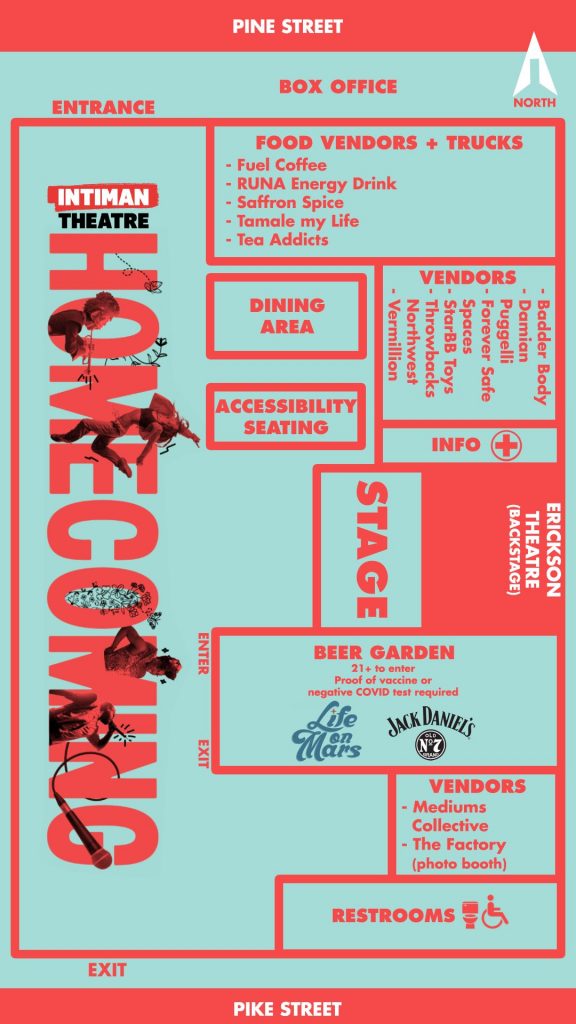 There's a huge line-up of talent for both days. Via the press release:
The Saturday lineup will be headlined by BeautyBoiz featuring local drag and queer performers Arson Nicki, Bosco, Waxie Moon, Cherdonna Shinatra, Markeith Wiley, DJ Essex, LüChi, Betty Wetter, Tinashea Monét and many more. The Café Racer set for Saturday is Bread Pilot, AJ Suede, King Sheim. Emmett Montgomery will host a comedy hour featuring Howie Echohawk, El Sánchez, more. Additional performances on Saturday include: Velocity Dance Center; Bijoux; Baile Dior Studios; The Royal House of Noir; DJ play__pranks; and many more. At 6pm, Intiman and BECU will present the Angels in Seattle awards giving $1,000 checks to five local arts heroes.
The Sunday lineup will feature an evening headlined by all Black talent, including Ahamefule J. Oluo in concert. dani tirrell will debut a brand new choreographed piece titled "3" with David Rue, Nia-Amina Minor, marco farroni. BeautyBoiz will present Black Pride Celebration Live! with CarLarans, Archie, DaQween, more. The Café Racer set for Sunday is Beatrix Sky, Rat Paws, Ex-Florist. Emmett Montgomery's comedy hour will include Andy Iwancio, Kermet Apio, more. Additional performances on Sunday include: LANGSTON; Filthy FemCorps Street Band; Red Eagle Soaring; South End Stories; Unspoken Truths; and many more.
Go here for the schedule!
And, the Covid precautions they are taking:
For everyone's health and safety, we are taking the following COVID safety precautions based on guidelines from the CDC and the state of Washington:The event is held entirely outdoorsMasks are requiredFestival capacity is being closely monitored to allow guests space to safely social distance if they so chooseHand sanitizer stations are located throughout the festivalLimited paper at the festival (digital programs, ticketless entry, etc.)Proof of vaccine or negative COVID test within 72hrs is required to enter the beer garden
(Visited 1 times, 1 visits today)