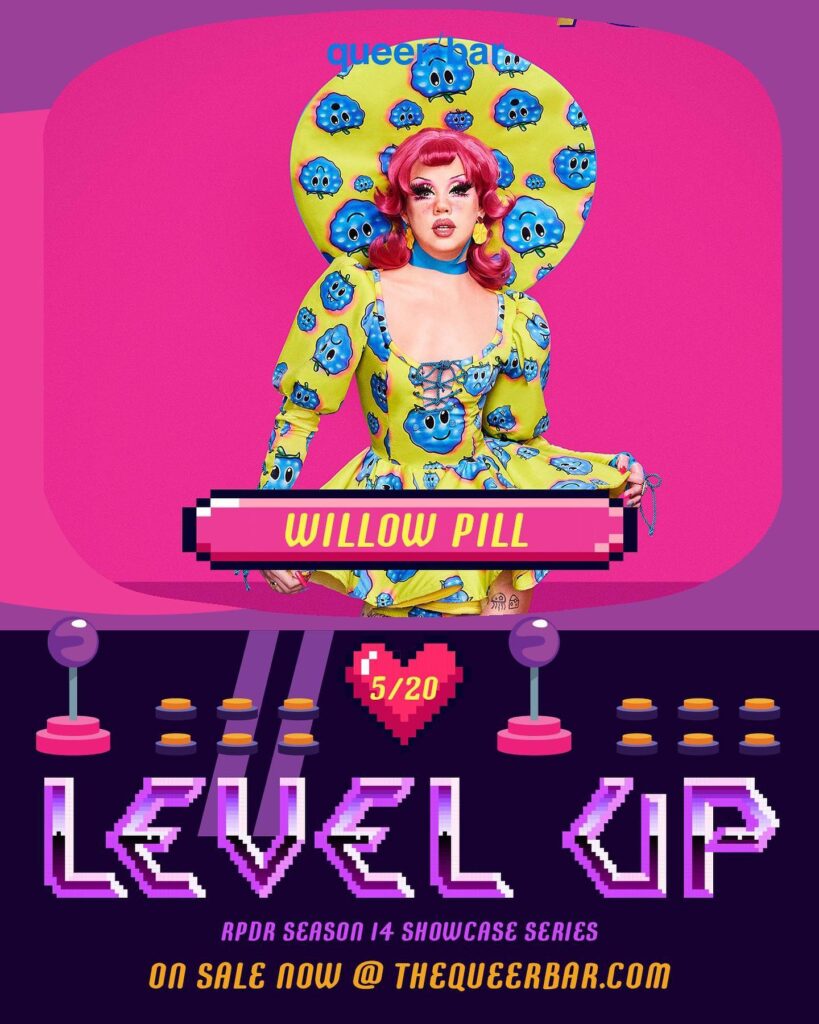 Well, you have quite a few options to see nationally known drag superstars this winter/spring…and, they're pretty all at QUEER BAR on Capitol Hill! In addition to the already announced SOLSTICE series which includes classic RuPaul's Drag Race stars from past seasons including upcoming shows from Eureka O'Hara on January 22nd, Jujubee on February 19th and Trinity Tayor on March 12th.
NOW, Queer Bar has announced another drag performance series to run concurrently with Solstice but the new series, named LEVEL UP, will feature the up and coming stars of the currently airing Season 14 of RuPaul's Drag Race which airs every Friday evening on VH1. Not surprisingly, Queer Bar's own BOSCO who is a contestant this year, will not only host weekly viewing parties, but also be the star of her own special show on April 29th.
Other scheduled shows and performers will include names we already suspect be big stars for Season 14 including the hilarious Los Angeles drag dive KORNBREAD who will appear at Queer Bar on April 16th and the deliciously ethereal WILLOW PILL who will beam into Seattle on May 20th.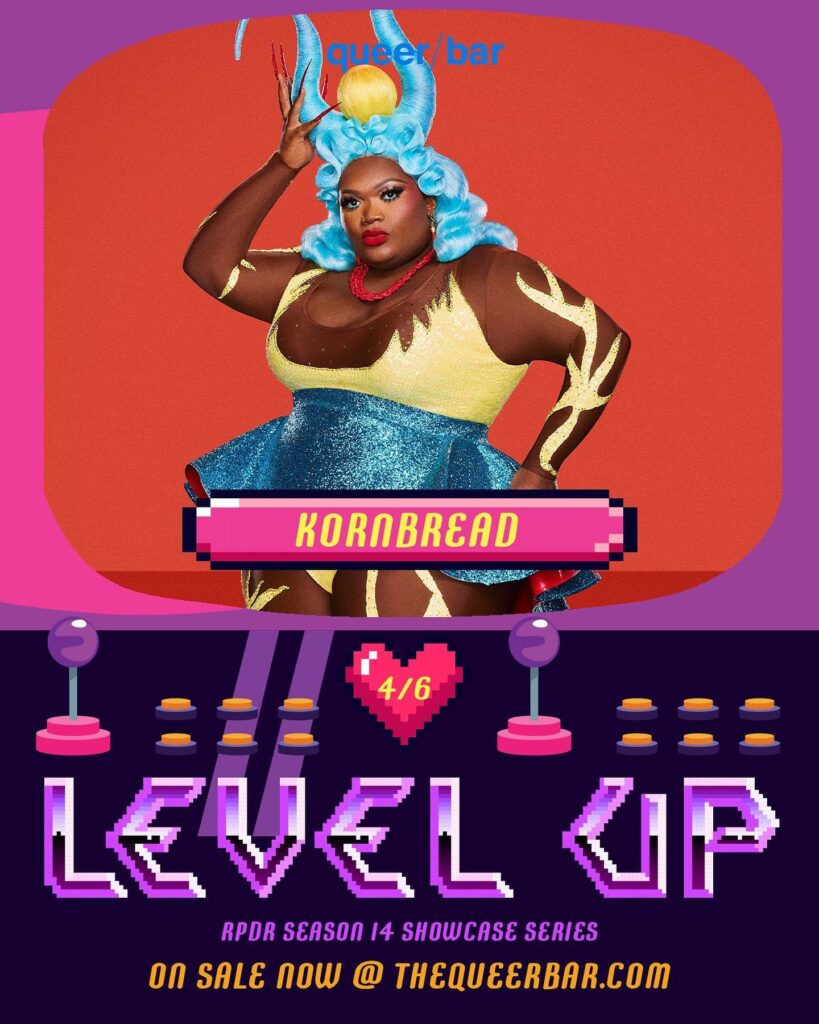 Other names to look out for: JORGEOUS on May 5th, DAYA BETTY on June 3rd and LADY CAMDEN on June 17th.
Run and snatch tickets asap. Tickets to the popular queen's shows sell out QUICKLY!!!
Go HERE for LEVEL UP show tickets: https://www.strangertickets.com/118799583/rpdr-s14-showcase-series
With these amazing line-ups, you have to feel sorry for other area clubs/event producers…who the hell are they gonna book in the next few months?

I mean, how many times can you book Wendy Ho?
(Visited 3 times, 1 visits today)