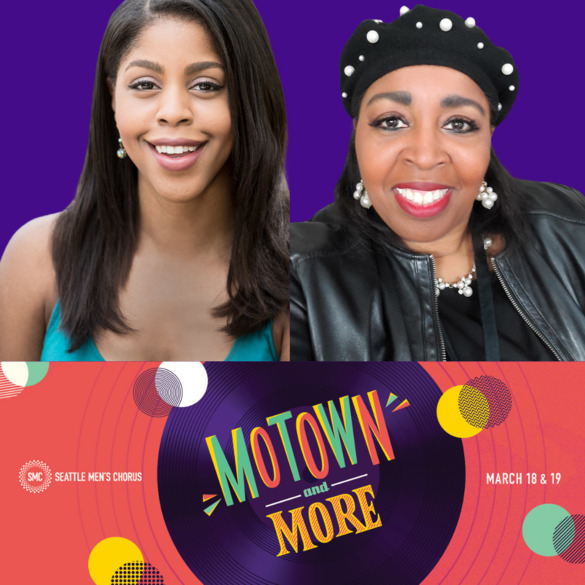 Motown and More
March 2022
Seattle Men's and Women's Chorus(es) are back in person and sounding as great as ever! (I exhort you, if you've never gone to any of their performances and you're part of the LGBTQ+ "family," you owe it to yourself to get introduced to them and why they exist! They need your support!)
Like all arts organizations, the last two years have been an incredible challenge of reorganizing and rethinking how to fulfill missions and entertain people and keep going even with fewer donations and no ticket sales. This performance, if you saw it, was an exuberant re-establishing of in-person glorious song with a few laughs, a bit of choreography, and the inimitable duo of Robin Henderson and her daughter Alexandria J. Henderson as the guest stars.
It was a tight and sprightly two hours of carefully curated songs from the "Motown Era" primarily in the 1960s and '70s. Alexandria Henderson, as a DJ for WSMC radio, helped introduce many of the selections with a bit of history thrown in. The songs were all well-known, at least for the older crowd, and emotional heart-tuggers.
They ranged from The Marvelettes and Martha and the Vandellas, through Diana Ross, Aretha Franklin, Marvin Gay, Smokey Robinson, Stevie Wonder and more. The evening ended on a powerhouse rendition by Robin and Alexandria of Think by Aretha Franklin, where each singer let it all sing out and the crowd danced on their feet with happiness.
The men, lead by director Paul Caldwell, seemed excited and happy to be back in front of a live audience and the audience seemed as appreciative as could be.
As life creeps back to a "normal," the Seattle Choruses are going to back to live gala fundraisers. Their next one, sure to be a special evening of gathering with friends and associates of the Choruses in person, will be at Fremont Studios on Saturday, April 30. If you'd like to have a great deal of fun – the theme of the evening is In the Center Ring – a circus theme, and maybe find some awesome treasure in the silent or live auctions, tickets on sale here!
This will not be a sit-down dinner. It's a cocktail party with a buffet and signature cocktails – The Highflyer and The Contortionist – along with a hosted bar.
The next concert will be Voices Rising by the Women's Chorus, featuring Sister Rosetta Tharpe, who created some of the music that changed the world. It will be at Town Hall Seattle on May 14th and you can choose either 2pm or 7pm concerts.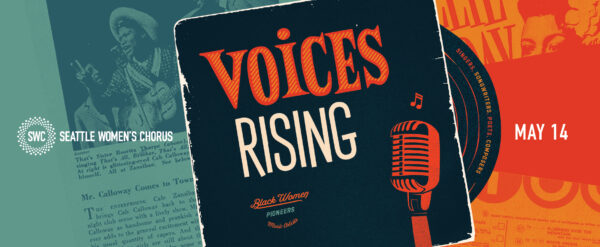 Then, Seattle Women's Chorus plans a rescheduled We Are Family. This will also be at Town Hall Seattle on June 18th only at 4pm. Focused on the Billboard Hot 100, it celebrates when girl groups and sister acts topped the charts. Powerhouse pop legends created the intoxicating soundtrack to love, life, and social change.
Finally this season, for Pride Week, Seattle Men's Chorus joins the Seattle Symphony at Benaroya Hall for this special Pride concert with conductor Lee Mills at the podium. Plus, sensational NYC-based drag performance artist Thorgy Thor (RuPaul's Drag Race, Dragnificent) leads the celebration. Pride outfits encouraged! Your choice of Friday, June 24 at 8pm, Saturday June 25 at 2pm or Satuday June 25 at 8pm. Get tickets for Pride Pops! here: https://seattlesymphony.org/en/concerttickets/calendar/2021-2022/21pops6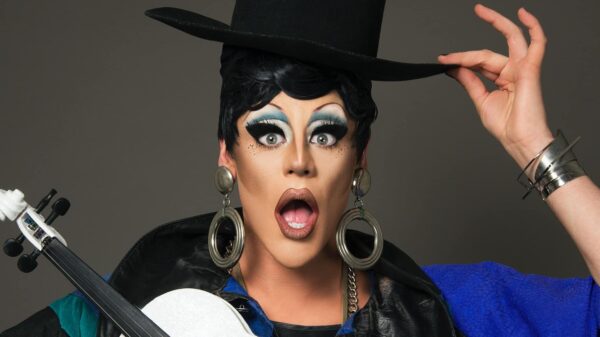 Folks, it's all going to be fabulous entertainment, but they also need the community to show how much it needs the Chorus family, too. The best hug you can give them is to buy a ticket or a bouquet-full and bring other friends and family to enjoy!
(Visited 6 times, 1 visits today)