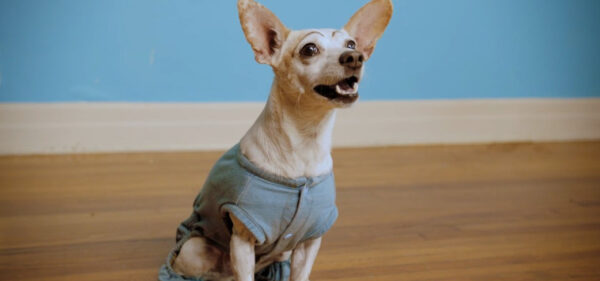 We're media sponsoring the Seattle Queer Film Festival's Centerpiece Gala Film, YOUTOPIA happening this Saturday, October 15th at 6:45pm! It's a comedy that comes complete with a dog with eyebrows! AND, it's at Broadway Performance Hall on the Seattle Central College Campus on the corner of Broadway and Pine!
Sweet!
And, followed by the 2nd gala film, The Jessica Cabin at 9:15pm (separate screening that needs its own ticket!)
The skinny:
Our centerpiece gala is a comedy double feature starting with the PNW premiere of YOUTOPIA Director, actor, comedian Scout Durwood in attendance!

About the film:
After a devastating breakup with her girlfriend, Scout inadvertently becomes the leader of a hipster millennial cult. But when members of the cult start to disappear, she soon discovers that her journey of self-discovery could trigger the end of civilization as we know it and is forced to take on her biggest opponent yet: herself. Featuring eleven music videos, a dog with eyebrows, and lots of jumpsuits, there's something for everyone in YOUTOPIA.
Learn more: https://threedollarbillcinema.org/youtopia

Watch the trailer: https://youtu.be/iuIn6CIf6jQ
Watch in person on the 15th or virtually anytime October 13-23 throughout WA, OR, ID, and AK!
(Visited 6 times, 1 visits today)