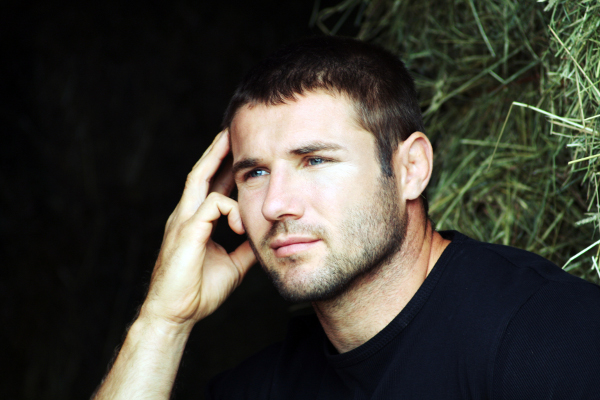 The English rugby star that we all love, admire and not so secretly lust for, will be teaming up with GLSEN for a reception/fundraiser on Saturday, May 28, 2011. Ben Cohen will be speaking about his new foundation, "The Ben Cohen Stand Up Foundation", which supports organizations that advance equality and combat bullying against LGBT youth. The married father of two kids is one of the first straight professional athletes to focus their time on philanthropic efforts for the benefit of the LGBT community. Join GLSEN on Saturday May 28 from 7pm to 9pm at the Madison Renaissance Hotel as they present international rugby star and gay-friendly sports icon, Ben Cohen. Tickets are $35 per person in advance and there is a limited number of tickets that will be available at the door for $50 per person. Tickets can be purchased on the Quake Rugby site.
Ben Cohen will not only be speaking about his new foundation, but also topics on dealing with homophobia in sports. This will, of course, be followed by a reception and photo line with the delicious rugby star. During the event there is going to be a silent auction of Ben Cohen memorabilia, benefiting GLSEN. This event is also a no-host bar and will even include some fancy Hors D'Oeuvres.
The athlete recently announced his retirement from professional rugby to concentrate on his new foundation, releasing a statement on his website:
"I would like to thank everyone who has supported me over the years. It has been an incredible journey and there are so many of you who have stuck by me through thick and thin. I really am grateful to all of you. I have friends who have known me since I was 17 years old and playing at Saints and new friends who are supporting my cause and standing up with me against bullying. You all hold a special place in my heart.

I see this as the beginning of my new career and I have much work to do. The Ben Cohen StandUp Foundation is being officially launched at the beginning of our Acceptance Tour this coming week. I look forward to keeping in touch with everybody and am excited about standing up for equality and making a difference"

Ben
Mr. Cohen will be in Seattle all weekend promoting his new foundation and making appearances at Quake Rugby's Magnitude events. He will also participate in a Town Hall Forum at the University of Washington on Friday, May 27, but that event is sold out. For more information on the Magnitude schedule, check the Quake website.
Tags: Ben Cohen, Ben Cohen stand Up Foundation, GLSEN, Homophobia in Sports, Seattle Quake Rugby