September 23, 2011

•
by
Seattle Gay Scene
The meme of the moment…Sesame Street's version of Glee complete with mini Muppetized versions of most of the cast. We LOVE the little gay Muppet version of Chris Colfer's Kurt…they don't even try to de-gay him.
But, rabid Darren Criss fans want to know, why wasn't their little sex puppet given the felt treatment?
Also: I love Sue's line: "Good thing we have a big budget!"
But, we don't get the weird noses on the Muppets…since when do Muppets have big, weird triangle noses that are a different color than the rest of their face?
(Visited 1 times, 1 visits today)
Related Posts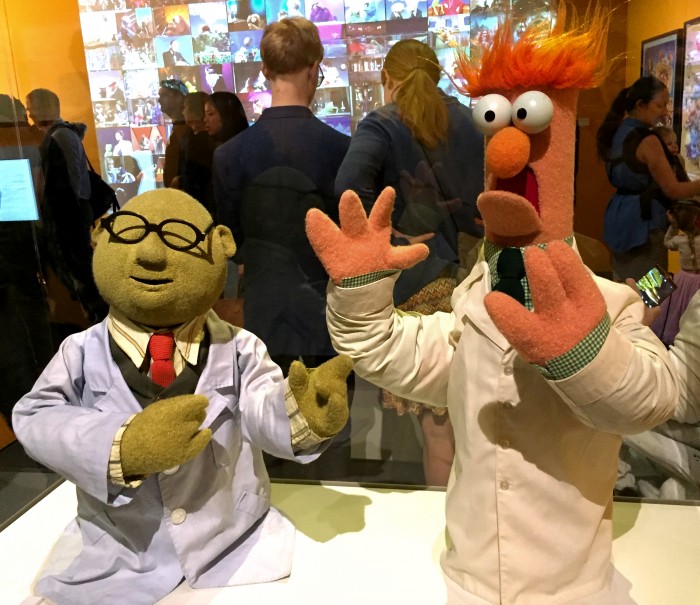 Arts • Arts & Entertainment • Cosplay • Family Friendly • Fan Boy/Girl Land • Film • Galleries & Art Walks • Geek • Geek Film • Geek Squee • Geek TV • Historical/Cultural • Museums • Music • Music - Classic Rock • Music - Pop • Nightlife • Pop Culture • Seattle Visitor's Scene • Stuff to Do • Television • TV Land • Weekend Calendar • Where To Go In Seattle
Remember the first time you saw a Muppet on screen?
...