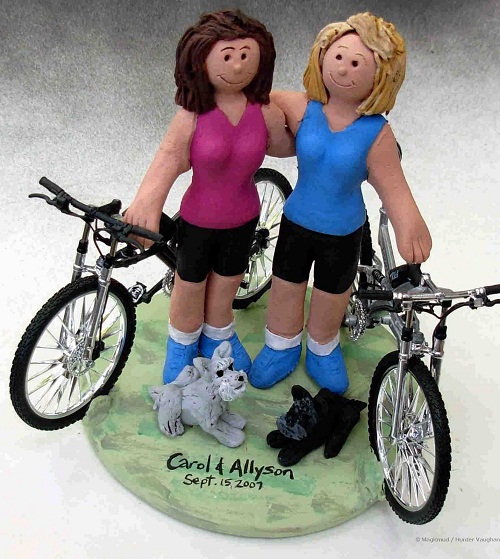 Time to stop foolin' around and get hitched! Well, at least it's time to stop foolin' around and get the RIGHT to get hitched.
The queer community of Washington State is buckling down to make full Marriage Equality a priority for 2012 and to that end, several organizations have banded together to form "Washington United for Marriage" which is "a vast coalition of local organizations, congregations, unions, businesses, and individuals working together to secure civil marriage for loving, committed lesbian and gay couples in 2012."
Kick Off events are being held all over Washington State now and for the next several days, and Seattle hosts their rally this Sunday, November 20, 2011 at Saint Mark's Episcopal Cathedral, 1245 10th Avenue East (North Capitol Hill) from 3pm to 5pm. It's a FREE event and all ages and you can get information on what you can do, to make Marriage Equality the law of the land for Washington State. Community leaders, including State Sen. Ed Murray and Rep. Jamie Pedersen will be on hand to rally the troops. An "After Party" event will be held at Lobby Bar; sorry, kids: 21+.
And, for the rest of the state, check out the calendar of events for a rally near you…Eastsiders can attend one in Bellevue on November 21 at East Shore Unitarian Church; the fine folks of Spokane have an event November 22 at Spokane Falls Community College; Building 24, Room 110; and the hip folks in Whatcom County can attend the gathering at Fairhaven College Auditorium in Bellingham, on November 29.
For more information on Washington United for Marriage, check out the website and stay tuned at SGS for more details.