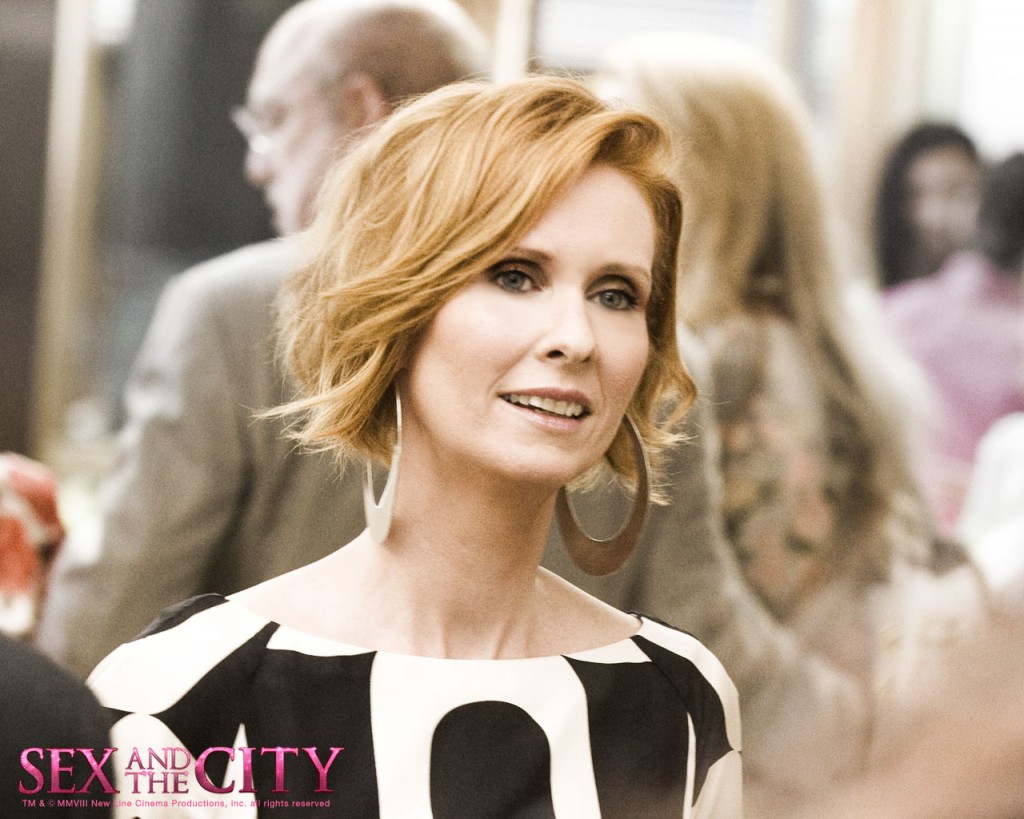 Best known for her role as Miranda, the opinionated, prickly but vulnerable flame haired member of the "Sex and the City" quartet, actress Cynthia Nixon is also an out bi-woman married to her long time partner Christine Marinoni, a native of Bainbridge Island. Ms Nixon and Ms Marinoni would very much like to see Washington State become the first state to approve Marriage Equality by public vote so the actress is headed to Seattle on Friday, September 21, 2012 for a luncheon to raise funds for Ref 74 and Planned Parenthood and women's reproductive rights.
You can buy tickets here to this event, AND/OR enter a contest to WIN tickets to the event. Check it out!
You can join us as a:
Silver Level guest: $125
Gold Level guest: $250
Sponsor**: $1000
Silver Table Captain***: $1250 (give or raise)
Gold Table Captain***: $2500 (give or raise)***sponsors and table captains are invited to a special receptionRSVP online at 
www.NixonSeattle.com
 or to Gina@NewmanPartners.com
A Facebook RSVP won't do — you must RSVP online at nixonseattle.com
Hey Friend,I'm pretty sure you remember Cynthia Nixon best as Miranda from Sex and the City.

What you may not know is that she's married to Christine Marinoni, a Bainbridge Island native.

So for them, and for Christine's family, protecting the freedom to marry in Washington is a very big deal. To show her support for approving Referendum 74 and Planned Parenthood Votes NW PAC, Cynthia is coming to Seattle for lunch on Friday, September 21 — and you're invited!

Tickets start at $125, but we've got four pairs of tickets to give away to supporters like you!

Just click here, and you'll be entered to win a pair of tickets to the event!

Everything will be happening down at the Washington State Convention Center, with registration kicking off at 11:30 a.m.

We're pretty excited, and I'm sure you are too.

Click here to get more info, and sign up to win tickets today!

Good luck, and I hope to see you there!

Lennon Bronsema
Finance Director
WA United for Marriage

P.S. This is definitely a "must do" event, so if you want to make sure you get a seat, just click here to reserve your tickets now!
Tags: Cynthia Nixon, Planned Parenthood, Washington United For Marriage