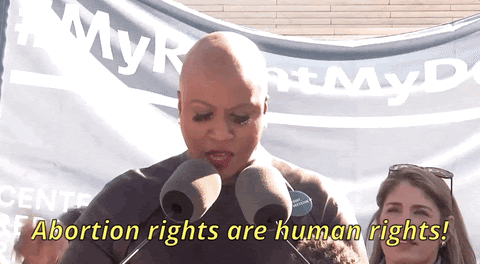 I wanted to pass this along in conjunction with the upcoming Abortion Rights Rally/March happening on Saturday, May 14th at Cal Anderson Park. The fine folks at Lesbians Who Tech sent out a newsletter this week with a list of abortion rights organizations where you can donate money (and your time) as well as get more infomation on general abortion resources:
Via Lesbians Who Tech:
Organizations to Donate Your Time, Money & Resources ::
️ Planned Parenthood :: Planned Parenthoodworks around the world to increase access to sexual and reproductive health information and services. They provide equitable, trans-inclusive health care and education through local partners, and advocate for policies that impact sexual and reproductive rights globally.
️ NARAL :: The 2.5 million members of NARAL Pro-Choice America fight for reproductive freedom for everyone, regardless of gender. NARAL organizes and mobilizes Americans to protect reproductive freedom by fighting for access to abortion care, birth control, paid parental leave, and protections from pregnancy discrimination.
️ Rise Up 4 Abortion Rights :: Rise Up 4 Abortion Rights organizes mass nationwide protests for reproductive rights and mobilizes Americans around the country.
️Abortion Care Network :: Abortion Care Network is an alliance of independent abortion providers that care for the majority of people seeking abortion in the U.S. – often serving individuals and families with the fewest resources and in the most rural parts of our nation.
️ Center for Reproductive Rights :: The Center for Reproductive Rights is a global human rights organization made up of lawyers and advocates who ensure reproductive rights are protected by law as fundamental human rights for the dignity, equality, health, and well-being of every person.
️ The Brigid Alliance :: The Brigid Alliance arranges and funds confidential, personalized travel support to those seeking abortion care in increasingly hostile environments.
️ Fund Your Local Abortion Fund :: Utilize this comprehensive list to locate and support an abortion fund in your state.
(Visited 1 times, 1 visits today)