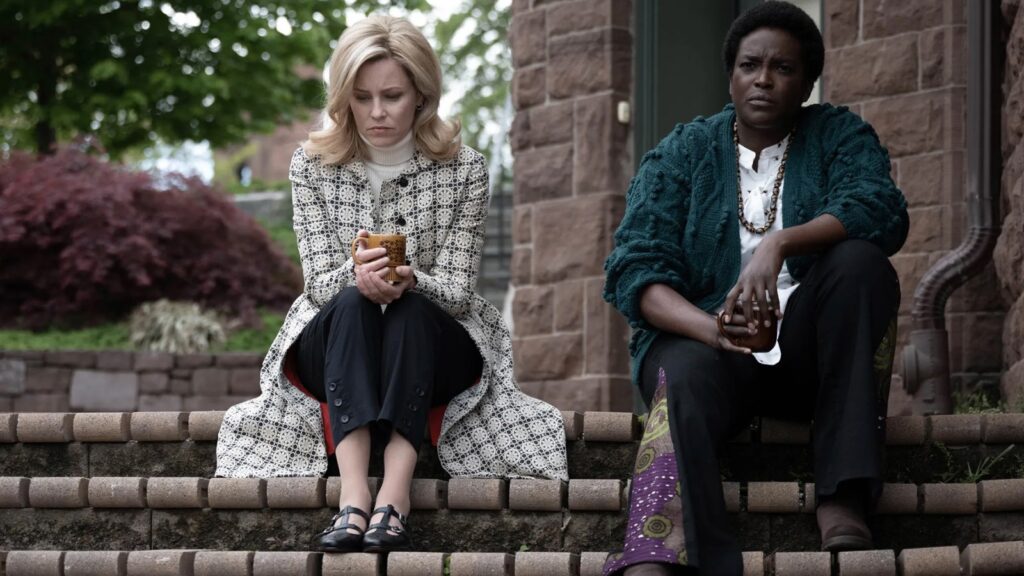 It's been a fast festival for the 48th annual Seattle International Film Festival. It wraps up Sunday, April 24 with a powerful feminist film, Phyllis Nagy's CALL JANE starring Elizabeth Banks and Sigourney Weaver. It's an important (and timely film) about a woman's right to choose safe abortions and although the film is set in 1968, the messages of this film are still sadly timely today as women fight for reproductive rights and the freedom to choose to have safe abortions.
Tickets for the Gala film and party are available HERE!
More skinny:
Closing an 11-day run of 263 movies screened at venues across Seattle and virtually on the SIFF Channel, the 48th Annual Seattle International Film Festival will close on Sunday, April 24 with a screening at SIFF Cinema Egyptian, and a party to follow at Museum of History and Industry (MOHAI).

Closing out the Festival will be Phyllis Nagy's Call Jane; set in Chicago, 1968, as a city and nation are poised on the brink of violent political upheaval, suburban housewife Joy (Elizabeth Banks) learns her pregnancy could lead to a life threatening condition. Her journey to find a solution to an impossible situation leads her to the "Janes", a clandestine organization of women de facto led by Virginia (Sigourney Weaver), who provide Joy with a safer alternative, and in the process change her life.

Following the film will be a Gala at MOHAI, which will include full access to all exhibits, signature cocktails featuring Tito's Vodka, music from DJ David Lowe, a photo booth activation, and hors d'oeuvres provided by Kaspar's Catering.
Tickets for closing night are still available at: siff.net/festival/call-jane.

Film & Gala Package: Includes admission to the film and entry to the Closing Night Gala, plus two drink tickets and hors d'oeuvres at the party.$85 General Public ($75 SIFF Members)

Closing Night Party Only:Includes entry to the Closing Night Gala, plus two drink tickets and hors d'oeuvres at the party.$40 General Public ($35 SIFF Members)
SIFF Closing Night:
Note: SIFF parties are strictly 21+. Please bring valid photo ID (driver's license, passport, etc.).
COVID POLICY:For the health and safety of everyone visiting SIFF Cinemas, masks will be required. Visit here for the full COVID policy.
Tags: Abortion Rights, Call Jane, Closing Gala 2022, mohai, Phyllis Nagy, Pro-Choice Films, SIFF 2022, SIFF Cinema Egyptian