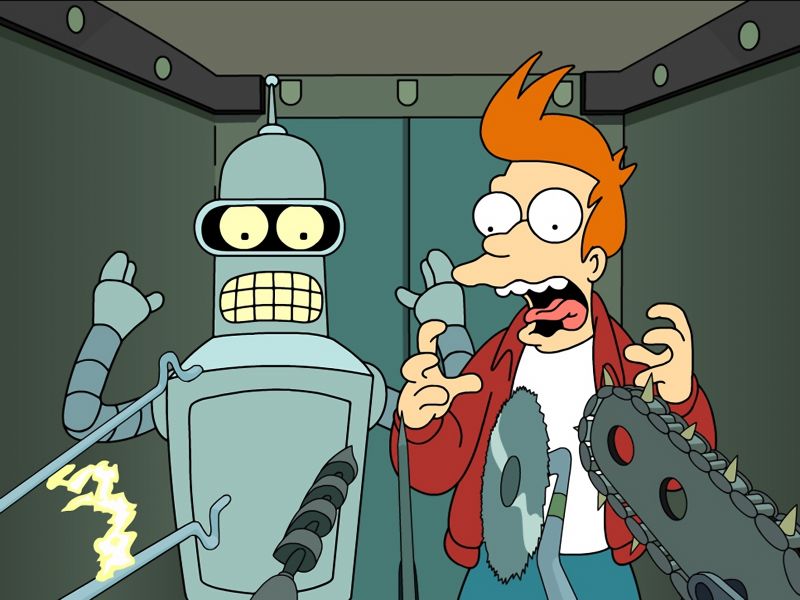 We're behind on our announcements for Emerald City Comicon 2012. We've already discussed George Takei, Adam Baldwin and Katee Sackhoff but since then the 'con has added:
Doc Brown himself, actor Christopher Lloyd. Whether you know him from the "Back to the Future" films, or "Who Framed Roger Rabbit" or his days as Reverend Jim on TV's "Taxi", Mr. Lloyd is a big, fat get for ECC.
Their names aren't household ones…yet. But, fans of AMC's hot new zombie series, "The Walking Dead" will recognize actors Laurie Holden and Jon Bernthal who play Andrea and Shane Walsh. They'll be at ECC both Saturday and Sunday, March 31 and April 1.
Some of us are even more excited that Bender and Philip J. Fry will be in town for ECC. Voice over actors John DiMaggio and Billy West from the beloved animated series, "Futurama" will be guests this year. They join fellow voice over actors Jess "Animaniacs" Harnell, Rob "Pinky & the Brain" Paulsen and Tara "PowerPuff Girl" Strong for the three day convention.
There'll be more announcements to come as we get closer to Emerald City Comicon which runs March 30-April 1 at the Washington State Convention Center. Tickets are available and don't dawdle…the event can sell out of certain tickets for certain days!
(Visited 1 times, 1 visits today)