A few weeks ago I wrote about The Common Language Project – a Seattle based "journalism organization" that seeks to report the news without constraints, and to raise the bar on what we should expect from our news sources.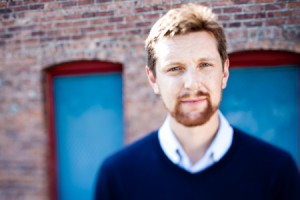 I got a chance to sit down with Alex Stonehill – co-founder of the Common Language Project, and we got ourselves deep into a conversation about the evolution of the media landscape and our relationship, not only with the news itself, but the purveyors of the media we consume. We talk about social media, and the role it's playing – and how amazing it is to find ourselves incapable of remembering a life before YouTube.
We're excited to be partnering with the CLP's newest venture The Seattle Globalist. They've enlisted the help of a number reporters from all over the world to report on everything, from a distinctly Seattle perspective. We'll be publishing some of their coverage of LGBT issues right here on SeattleGayScene. You probably already saw their first entry from a couple weeks ago.
And as with many of our podcasts, Constance the Cat will speak up occasionally throughout the show.
Check out The CLP's website HERE, and of course follow them on Twitter, and check out their Facebook page. Learn more about the new documentary BARZAN here, and contribute what you can toward their post-production Kickstarter campaign!
Check out the episode!
(Visited 5 times, 1 visits today)