June 26, 2015

•
by
Michael Strangeways
President Obama had the White House covered with rainbow hued lighting tonight to honor LGBTQ Pride and the Supreme Court's decision giving Marriage Equality to all 50 states.
From The White House Press Pool:
Tonight, the White House was lit to demonstrate our unwavering commitment to progress and equality, here in America and around the world. The pride colors reflect the diversity of the LGBT community, and tonight, these colors celebrate a new chapter in the history of American civil rights.
Bravo, Mr. President!
We're hoping this image will cause some old nasty bigots to stroke out….
(Visited 16 times, 1 visits today)
As the Editorial Director/Co-Owner, Michael Strangeways writes, edits and does about a million other jobs for Seattle Gay Scene, Puget Sound's most visited LGBTQ news, arts and entertainment website now celebrating its 14th year as a media outlet. A semi-proud Midwesterner by birth, he's lived in Seattle since 2000. He's also a film producer who would like you to check out the Jinkx Monsoon documentary, "Drag Becomes Him" now available on Amazon.com. In his spare time, he gets slightly obsessive about his love for old movies, challenging theater, "otters", vodka, chocolate, "I,Claudius", Lizzie Borden, real books made out of paper, disaster films, show tunes, Weimar era Germany, flea markets, pop surrealistic art, the sex lives of Hollywood actors both living and dead, kitties, chicken fried steak, haute couture and David Bowie. But, not necessarily in that order.
Related Posts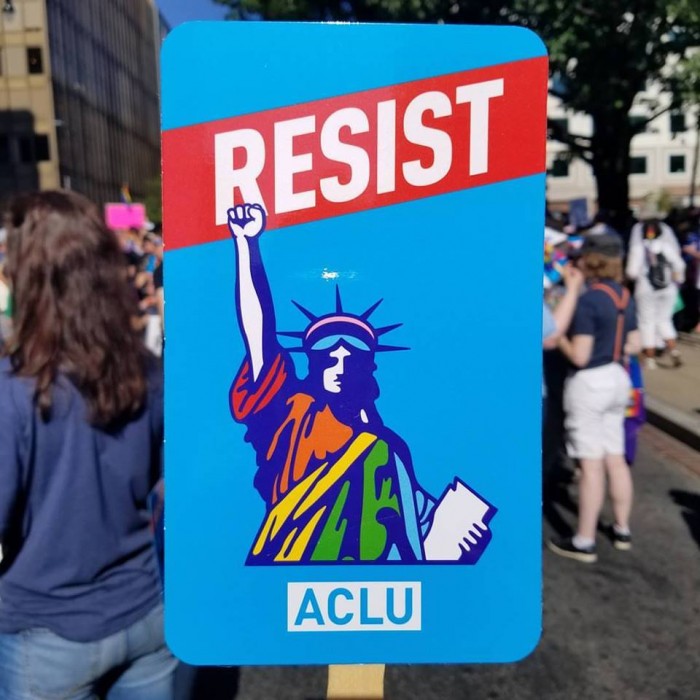 *Resist. Protest. Obstruct. Inform. • *The Illegitimate Regime of Donald Trump • Capitol Hill News • Equality • Gay News • Media • National News • News • Photos • Queer News • Seattle News • Seattle Pride 2017 • Some Lovely Photos • World News
SGS contributor Dan Williams is in Washington DC this weekend
...