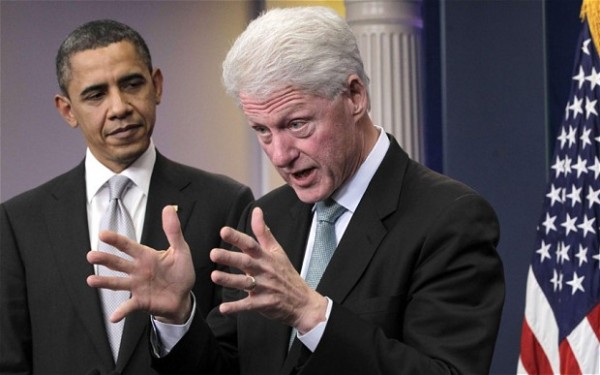 The roller coaster of madness begins NOW! The combo platter of Seattle Pride, various sportsball events, summer fun and the presence of two POTUSes (current and former) means Seattle traffic will be even crazier than ever this weekend.
The real game changer is the presence of President Barack Obama who arrives around 3:20 pm this afternoon, flying in from the Bay Area for two evening political fundraisers. The President will speak at a Governor Jay Inslee fundraising event at the downtown Washington State Convention Center at 6:55 pm then heads over to the Eastside to a private home for an even fancier/pricier Democratic fundraiser at 8 pm or so. And, when the presidential motorcade is on the road, all other traffic shuts down.
It might be a good idea to avoid travel between 3:20 pm and 4 pm if you're going to be south of downtown as the motorcade comes up from Sea-Tac to downtown Seattle.  Then, we're guessing the President will be driven the few short blocks from his downtown hotel to the Convention Center on Pike Street around…6:15 pm or so? Then, head over to the Eastside/Medina area (we're guessing) around 7:45 to 8 pm.
As to what's going on tomorrow, Saturday the 25th…again, we don't know for certain. We've been told by more than one credible source that the President is leaving SUNDAY morning while other reports indicate he's heading back to the White House tomorrow. If the President IS staying over, what's he planning on doing all day/evening? Is he headed to The Wildrose's "Bush Gardens" for a few beers tomorrow afternoon? Marching in the Dyke March? Perhaps, he'll grab a bag of Dicks? Hanging out with Bill and Melinda? Or, maybe a party at Macklemore's crib?
We've also been told that FORMER President Bill Clinton is showing up at some point, too. Bill is terrible at updating his Facebook but his wife Hillary's schedule page indicates Bill is officially starting out today in Chicago. Is he bopping west at some point for the same fundraisers as Barry? (shrugs) Fortunately, as a former POTUS, Big Bill has a smaller footprint and entourage when he moves around, but it can still stop traffic.
Here's our advice….avoid traveling via vehicles from 3:15 pm or so to 10 pm or so. And/or use alternative means of transport like Light Rail, a bicycle or your feet.
Or, stay home for the duration.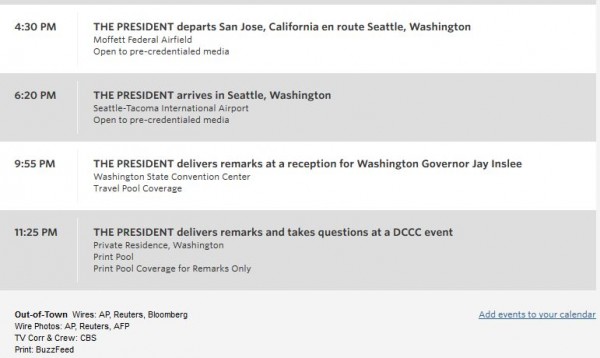 (Visited 1 times, 1 visits today)