There was once a senior-level politician who said to me, "Bill, alcohol makes the world go 'round."  I was young and a bit naïve back then, but he was right.  I have seen many business deals finalized over martinis.  I have seen cabinet member decisions made over a fine cabernet.  Social drinking is probably the most efficient way to network in major cities.  Your conduct and bar reputation is key to taking advantage of these opportunities!
I have prepared cocktails in 3 major cities, in a variety of establishments for the past 15 years.  Among them all, there is one constant.  There is no drinking education out there – we just turn 21 and we hit the bars.  We get caught up in meeting new people and creating these bonds over boozing.  Everybody needs some education in this arena if you want to use your experience to truly network and create a rewarding social experience.
The bartender is always right!!  I am totally kidding – bartenders have just as much responsibility in creating the atmosphere as the consumer.  I am going to voice some drinking etiquette violations that most of us have been guilty of at times.  If you are 'that guy' who doesn't learn from his mistakes, then this is for you.
First , do NOT and I cannot stress this enough, do NOT go out drinking without your ID.  I don't care how old you are.  If I ask for it, have it on you.  If you give me bullshit, I will probably remember that for the rest of my life.  So, when you apply for a job and the hiring manager happens to know me, as bartenders tend to know everyone, I will say "hey, he is irresponsible and tries to lie to get what he wants."  If you are a newbie, and genuinely forgot your ID, just say that.  I will not serve you, but I will cherish your honesty.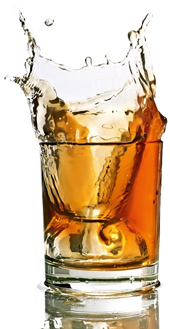 The following is NOT acceptable drinking behavior.
Shouting
Leaning over the bar
Waving your money
Grabbing drinks off the service area before finished
Standing in the service area when you have received your cocktail
Telling the bartender to "make is strong" [You will pay more]
Not tipping
Ordering drinks you never heard of
Binge drinking
If you shout at me, I will ignore you the rest of the night.  Plain and simple!  I have had people removed from clubs by security for shouting.  I would simply tap the bouncer and let him know you had too much and need to leave.  The same goes for leaning over the bar.  I don't come to your office and lean over your desk…well, if you are cute, I might.  Be a gentleman.  Be patient.  If you smile at me while you are waiting, I will remember you forever.  If you flaunt your money at me, I will assume that is a tip and take it.
Bartenders take pride in their tending skills just as a chef takes pride in his plates and an artist takes pride in his masterpiece.  I want to make you a drink that is tasty for you.  If I haven't handed you the drink, then do not grab it.  It isn't finished.  It is like going to bed with someone and leaving without finishing.  The blue balls of bartending!
Most bars that have crowds have service areas so that you can get your drink in a timely fashion.  This is good for everyone, especially the guy behind you who just wants his drink. So, take a second when you are standing their sipping your cocktail and ask the guy behind you if it is ok that you stand there.  I think he will say no.  I am all for being a chatty Cathy with my customers.  I love it.  It is the reason I started bartending in the first place.  I genuinely love my customers and want them to have a great time.  So, I ask that you step to the side of the service area and keep talking to me.
Not tipping.  A lot of bartenders have an issue with this. Newbies in the bars don't have this down.  I am going to spell it out for you.  If I don't know you and this is your first experience with me, I expect $1 for a beer or wine and $2 for a mixed drink.  If we have built that relationship where you are one of my favorites and you love coming to me, I expect a little more.  BUT, I never feel you should tip if the service sucks.  I work hard to make sure my drinks taste great and I try to give you a fun experience while you are out.  If the bartender throws a weak, crappy drink your way and is rude, don't tip him and worse than that, don't go to him again.  I feel like I am good at what I do.  If I don't get tipped, I assume you are going through hard times like most of our country.  I do not hold it against you.  If you never tip when you go out and you are not going through some hardship, I just won't wait on you.  You will be thirsty and completely sober most of the night, because I will spread the word to my fellow bartenders in the city.  Ok, enough about that mess, more about you and how you behave.
"Never mix, never worry" has always been a motto to live by while consuming the booze.  If you start off with beer, stay with beer for the duration of the evening.  Sure you can throw a shot in there once an hour, so your liver can process it.  If you start with liquor, stick with that.  Do you want to not be a sloppy mess who everybody talks about the next day and who bartenders run from?  Then follow my advice.  If you choose to do liquor, then cut down on the carbonated mixers.  Vodka on the rocks will take longer to get into your bloodstream than  vodka with soda.  True story!  In all seriousness, we want you to have fun.  There is nothing fun about making yourself sick and whatever may happen when you leave the bar.
Remember what I said in the opening paragraph?  "Alcohol makes the world go 'round."  If you follow the guidelines mentioned here, you may just land your next career or husband.  Opportunities rarely come to the sloppy mess or the unruly drunk.  Ok, enough about this, let's get out there and try this new approach to drinking.
 – – –
Seattle Gay Scene is thrilled to welcome BILL GRAY as our new house bartender, and contributor to the site! You can find him at The Lobby and of course at The Baltic Room on Thursday nights at ElektroPop!
Bill has a business marketing degree from the University of Pittsburgh and  is new to Seattle by way of Philadelphia and Washington DC.  He has been popular bartender for 15+ years in gay bar/nightclubs in addition to running successful restaurants.  You can find him here at The Baltic Room on Thursdays and the Lobby Bar on weekend.   Follow Bill on Twitter @Baristabill2012
(Visited 2 times, 1 visits today)