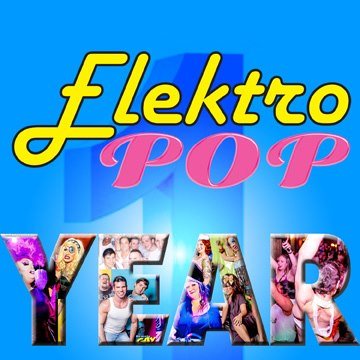 RuPaul's Drag Race star Morgan McMichaels is coming to Seattle this Thursday to help Sinfinite Production's "ElektroPOP! @ The Baltic Room" turn one year old! The Season 2 diva joins hostess Mama Tits and DJ Skiddle for a big, big night of anniversary fun that includes a buttload of guests. Check out the line-up and the madness:
We are excited to welcome RuPaul's Drag Race superstar MORGAN MCMICHAELS to headline the celebration! This notorious bad girl from Season 2 is arguably one of the most talented performers to ever compete in the Drag Race series, and when we told her about this party she couldn't wait to be a part of it!

Other Special Guest Performances From:
– Gaysha Starr
– Kitty Kitty Bang Bang
– Jada Starr
– Drew Paradisco w/ Jessica Paradisco & Cherry Markos
– Atasha Manila
– ArtStar Charlatan
– Amanda DoKnightly
– Isabella Extynn St. James

Along with Morgan McMichaels, these Seattle drag stars will be performing songs in tribute to some of ElektroPOP!'s most popular themes over the past year, including:
– Hot Mess
– White Party feat. Lady Gaga
– Glitter Tra$h feat Ke$ha
– Madonnarama
– The Whitney Houston Tribute
– Pink Party feat. Nicki Minaj
– Firework feat. Katy Perry
– Britney Spears' 30th Birthday

And of course….what would ElektroPOP! be without the music and dancing thanks to our AMAZING resident DJ SKIDDLE who has been keeping ElektroPEEPS shakin' their asses all year long with his incredible POP remixes and mashups! Joining Skiddle for the anniversary celebration are two special guest DJs:
– DJ Lightray (c89.5 drive at 5)
– DJ PBear (ruckus/undergrad)

And don't forget to head upstairs to the www.SeattleGayScene.com photo booth who will be on hand to capture all the wild fun anniversary madness!
And, the night kicks off with…lube wrestling. And, not just ORDINARY, "skinny twinks rollin' around in Crisco" type lube wrestling but GAYlebrity lube wrestling featuring two Capitol Hill "Super" Stars, one of them VERY old and one of them relatively recent…yes, Mark "Mom" Finley and our favorite transplant from Philly, bartender and SGS contributor Bill Gray will be flingin' the lard starting at 9pm with Amanda Doknightly as hostess and adult film star Trenton Ducati as referee.
Squee!
This sounds jaw droppingly awesome but we're a bit worried…Ms Finley IS 112 years old. She could break a hip or something. And, Mr. Gray has a mouthful of purdy and undoubtedly expensive teeth to protect. Someone is gonna get hurt because it doesn't pay to rough house! (This is why we can't have nice things!)
Hopefully, paramedics will be standing by…
(Visited 1 times, 1 visits today)