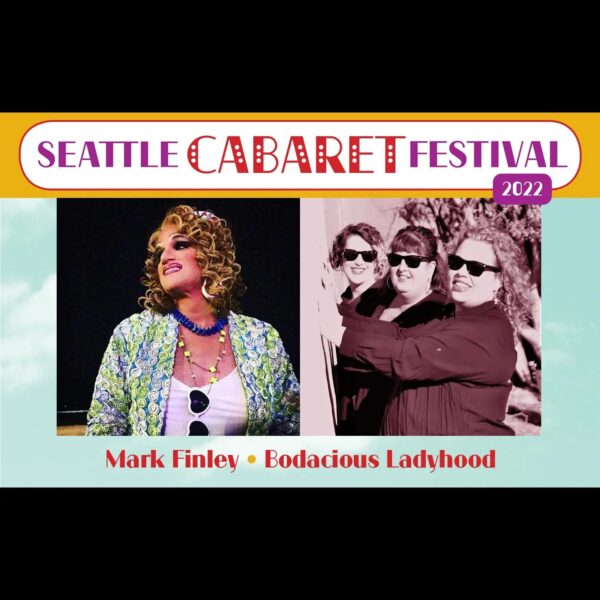 Yes, due to vocal issues a la Miss Julie Andrews, beloved/notorious Seattle drag queen superstar/hostess/chanteuse/comedienne MARK "MOM" FINLEY says he is wrapping up his live, onstage performing career with his new solo show SHAMEFULLY BLAMELESS debuting during Seattle Cabaret Festival this week.
Mark's had some health issues in the last couple years which have played havoc with his voice (he's doing quite well, though, so thank you for asking!) so he isn't hitting those high "Cs" like he used to (in his mind) but he very much wanted to do one final cabaret show before retiring that part of his career…the result is "Shamefully Blameless" a night of: stories? jokes? off color reminiscences? flashing his panties? maybe a song or two in the Sprechstimme manner?
Perhaps…
Mark's show will debut this coming Friday, May 13th at the lovely Egan's Ballard Jam House (1707 NW Market Street) at 7pm. Tickets are sold for two sets so you'll get to see Mark's show, then BODACIOUS LADYHOOD in "SIX DEGREES OF BODACIOUS BROADWAY" a trio of…well, bodacious gals singing showtunes! Doors at 6pm and show at 7pm. A handfull of tickets remain for this show: https://markbodaciousmay13.bpt.me/
And, he'll be back the following Friday, May 20th but in the 9pm slot and with a different show joining him:
KAREN SKRINDE in "ANN MARGARITA: WELCOME TO MY WORLD" Join Karen Skrinde as "Ann-Margarita" as she shares her pandemic experiences and reasserts her special brand of zaniness in a brave new world.
Tickets for THIS show: https://markkarenmay20.bpt.me/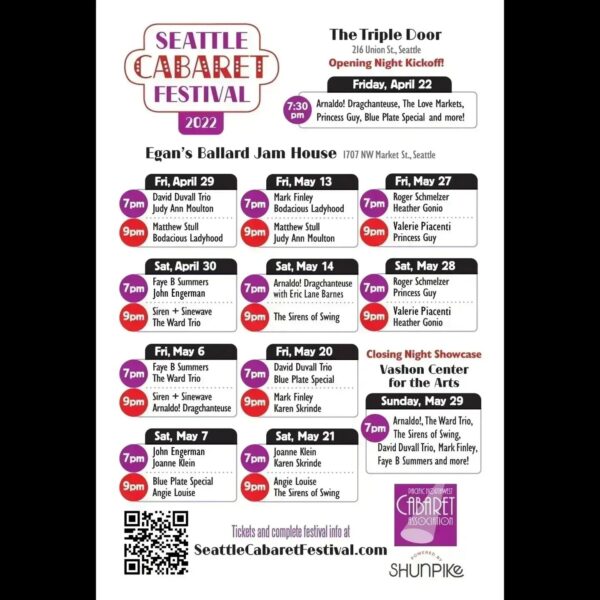 Mark will also appear at the closing night of the Seattle Cabaret Festival which takes place over on Vashon Island (uh, not Seattle…) and if you live there or enjoy taking ferries to see shows, go here to buy tix: https://webstore.vashoncenterforthearts.org/TheatreManager/1/tmEvent/tmEvent2481.html
It should also be noted that there are other LGBTQ+ folks involved with this year's festival as well, including the wonderful ARNALDO THE DRAG CHANTEUSE, and vocal quartet PRINCESS GUY. Go to the Seattle Cabaret website to find more info and ticket links for their shows as well: https://seattlecabaretfestival.com/
(Visited 36 times, 2 visits today)