Mr. Strangeways and business colleague, Mr. Adam McRoberts, with Ace Photographer/Writer Mr. Matthew Baume, attended the trainwreck, delight known as The Capitol Hill Roast of Mark "Mom" Finley on Thursday night (at Fred Wildlife Refuge, home of the weak drink) and overheard many interesting comments at the party hosted by The Lady Bunny. And, by "overheard" I mean, taken directly from my snarky live Facebooking of the event….
No, really… The bitch is aflame…someone spilled sterno and a match on her… Call the Fire Department!
One mean comment on Facebook: "Quick! Throw Mark Finley on her! Then,  a lot more wood! And, gasoline!!!"
Mean.
In reality, Lady Bunny was hysterically funny and profane. A few people left because they couldn't handle her non-PC humor. IT'S A ROAST, ASSHOLES!!!! IT'S NOT SUPPOSED TO BE "NICE"! FUCK "NICE"!
2) Here's a Question from a friend on Facebook last night: "How did they score Lady Bunny?"
My Glib Reply: "With a Knife! From Stem to Stern!"
The Correct Answer: Bunny and Mark Finley go waaaaaaaay back. They went to Bedrock High together. Class of 156,321 BC.
3) Seattle's Favorite Hooker Drag Queen, (who since she lost weight is far too attractive for her role as a skank), HONEY BUCKET had the bad luck to follow Lady Bunny's hilarious opening remarks, but Honey was FUNNY and did a good job roasting Ms Finley. Or, maybe we liked her so much because most of the roasters who followed were kinda boring….those average clowns sitting behind Honey in the photo; those were the "comedians" who followed.
So. Very. Painful.
(The Guy With The High Hair in the above photo, started out well, but then he wouldn't shut up. I think he's a writer and you NEVER give a writer a microphone because we'll NEVER shut up. He went on for so long I was rummaging through my purse to find more sterno and matches and my bow and arrow to end all our misery…)
4) The Sisters of Perpetual Indulgence-Abbey of St. Joan also honored Mark with a sketch of some kind.
I j'adore the Sisters but they always have that blurry, dazed look like they just wandered out of 1998, the last time they had any relevancy….
BLESS THEIR HEARTS!
(Note: We're roasting here!!! It's all good, clean/filthy FUN! JOKINGS!!!)
5) Things got so bad, I FaceSnarked this:
"You know your party is a drag when you're looking forward to Adrian Ryan…."
NOW, YOU ALL KNOW I ADORE ADRIAN RYAN! HE'S MY SISTER IN SPITEFUL GOSSIP!
I just wish he'd come out of the closet and become what we all know he wants to be: an Actual Drag Queen.
Seattle is ready to welcome our own "GINGER MANGE".
Or, maybe he wants to be a REAL BOY!!! Paging Dr. Gepetto!!!
DonnaTella Howe then appeared, like Rumpelstiltskin, the Bridge Troll, to wrap up the night. Sadly, our photographer Matt Baume had better things to do (floss his teeth? clean the lint trap in his dryer? write fan letters to Nate Gowdy?) and left so we don't have photos of Miss Howe, so we'll include this rendering to remind us of her presence.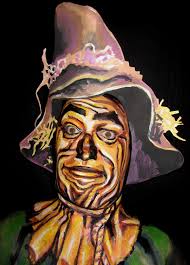 We j'adore the double browed/boxy hipped one but she broke the first rule of Comedy Roasting by actually having anger issues with the roastee (DonnaTella was Mark's assistant for 23 years and there's some bitterness still going on….) and her anger was real and palpable and kinda scary and definitely not very funny so we fled like the craven little cowards we are…though in Adam's defense, his naughty but adorably dimwitted pooch Berkley had eaten a chocolate bar earlier in the day and had to have his stomach pumped, so he at least had a good excuse….I just wanted to go to Dick's for a burger.
All in all, a wonderful night was had by all!! Especially the 2/3 of the audience who fled before it was over!!!
All humor is tongue in cheek; we love all these people!
Mostly.
We'll close with a photo of Berkley, who's resting comfortably at home.
We'll also assume that Mark Finley is doing the same!
May "Mom" live another 12, 734 years!!!
In Dog Years.
MORE Lovely Photos, by Matt Baume!
(Visited 1 times, 1 visits today)