It's rare that I get all fanboy-ed up. I like to keep my cool, and not let on just how stoked I am to meet people whose work I admire and frankly have had something akin to a crush on for quite a while. But on this episode of the SGS podcast, Mr. Strangeways and I sit down on the phone with Jon Ginoli and Chris Freeman of PANSY DIVISION – the seminal (no pun intended) Queer punk band. Yes, I said Queer. As an added bonus, the boys in the band gave us permission to add one of my favorite tracks, their cover of Liz Phair's FLOWER, to the end of the podcast.
As a young gay-ling in the 1990's, the emergence of PANSY DIVISION kinda changed how I saw the whole "gay thing" – they were gutsy and unapologetic about who they were AGES before Will & Grace, Glee, or the It Gets Better Project – for my young queer self, they made it okay to be both gay and weird – and made it okay to be uninterested in integrating into polite, beige society and be as subversive, mouthy and slutty as I wanted. That may not have been their goal, but I saw it as a lovely bonus prize.
In this episode, we talk to Chris and Jon about how they got started, the surprise success of travelling with Green Day and we ask "what ever happened to Riot Grrl?"
PANSY DIVISION is playing tonight at The Funhouse  – Get Your Tickets Here. It's a bargain at twice the price –  PANSY DIVISION plays the middle, right before THE AVENGERS.  The show starts at 9.30pm, Tuesday evening, May 22 – but you should get there around 8.30 or so and start drinking.
And here's their salute to our lovely neighbors to the north…well, at least its men:
One of my favorite album covers – a clear homage to AC/DC's For Those About To Rock, album:
This episode brought to you, in part, by the HIV Vaccine Trials, and Fred Hutchinson.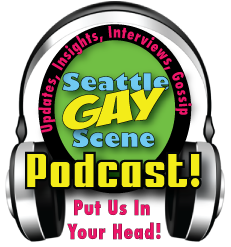 Subscribe in iTunes Now!
(Visited 1 times, 1 visits today)