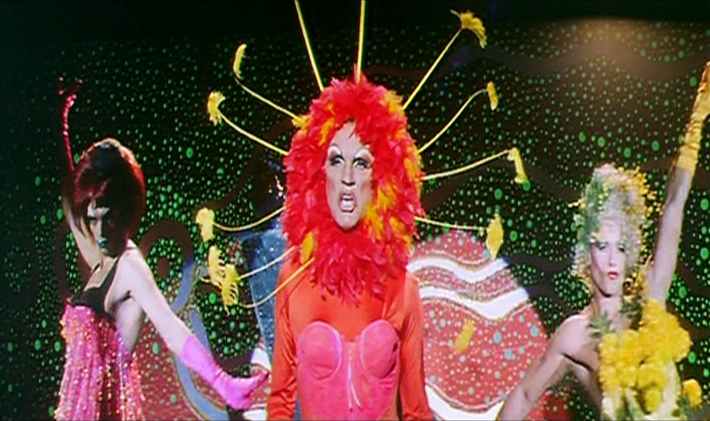 The fun doesn't start until the end of July, but Three Dollar Bill Cinema has already announced their theme and line-up for their annual Summer Outdoor Film Series in Cal Anderson Park. This year, they're talking it on the road, including stops for Las Vegas, the Land Down Under and the wonderful land of OZ. Screenings are FREE and all start around 8:30pm. This year's line-up:
July 27
PEE-WEE'S BIG ADVENTURE: Director Tim Burton takes Pee Wee and the gang on a nation wide quest for Pee Wee's stolen bicycle. NO, they don't stop off in any adult movie theaters for a little tension relief…
August 3
VIVA LAS VEGAS: Elvis and Ann-Margret race cars, water ski, sing songs and FALL IN LOVE! Adorbs!
August 10
THE WIZARD OF OZ: You know it by heart. Judy, er, Dorothy and her gang of vaudevillians take to the Yellow Brick Road in a ridiculous quest to return to Kansas…WHY would you WANT to go back to Dust Bowl/poor as shit/black & white Kansas when you can hang out in the Merry Old Land of OZ? Girlfriend was DEMENTED!
August 17
THE ADVENTURES OF PRISCILLA, QUEEN OF THE DESERT: Three Dollar Bill's first R-rated outdoor romp…have Grandma turn her head during the ping pong ball scene! Three Sydney Australia based drag queens head out across the Australian desert in their not so reliable mobile home and have wacky and tearful adventures. This movie is ridiculous amounts of fun with a killer soundtrack and Oscar winning costumes. Makes "To Wong Foo…" look like a pile of dog droppings!
Check them ALL out, Friday nights starting July 27!
(Visited 1 times, 1 visits today)