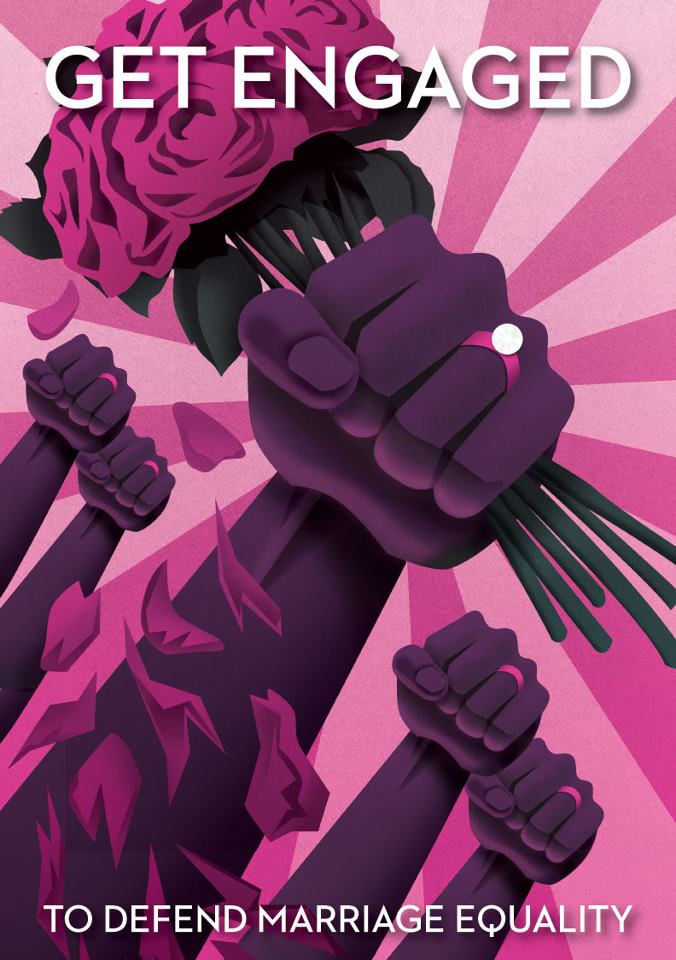 It's not a surprise, but Washington State opponents of Marriage Equality for the LGBTQ community have gathered enough  signatures to guarantee the measure will appear on the November ballot as Referendum 74. The Washington State legislature passed a Marriage Equality Bill in February, which was signed into law by Governor Christine Gregoire and was due to take effect this Thursday, June 7th.
Today, Preserve Marriage Washington announced they had gathered nearly 200,000 signatures and will turn them into the  Secretary of State's office on Wednesday. The group needed a minimum of 120, 577 valid signatures to get R-74 on the November ballot. The state will then have to validate a sampling of the signatures; if enough are determined to be invalid, all the signatures will have to be checked for authenticity before moving on to the official ballot.
Recent polling suggests that Washington voters could be the first state in the country to approve marriage equality by a popular vote. 54% of those polled support equality, with 33% against and 12% undecided.
Washington United for Marriage is gearing up for this year's equality battle with a huge gala fundraiser this coming Saturday, June 9th. Tickets on sale HERE.
It seems very likely the signatures will pass validation and this referendum will appear on the ballot. Please remember to vote "YES" on Ref 74 to guarantee marriage equality for everyone in the State of Washington.