Just a few short days from now, the powers that be at Chop Suey, Qulture Qreative/Hard Times Press and LICK! have conspired to ensure that Big Freedia graces Seattle with another one of her booty-bouncin' shows!  This upcoming appearance marks the third time that the jewel in the crown of the New Orleans "Sissy Bounce" scene blesses Seattle with what will undoubtedly be a blowout show.  If you have missed Freedia on any of her past forays through our fair city, you'll want to immediately cancel whatever you had planned for Thursday night and make arrangements to be at Chop Suey.  Trust me.  There's nothing like the spectacle that is about to unfold.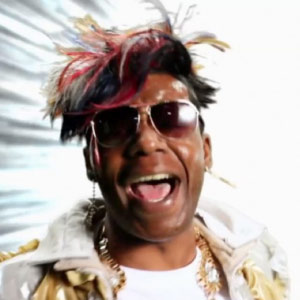 Big Freedia (pronounced Free-da), is the undisputed "Queen Diva" of Bounce Music.  Bounce is an authentic urban genre with it's roots firmly planted in New Orleans.  Freedia's particular flavor of bounce has been labeled for "sissies" (a NOLA-centric name used for bio men with ambiguous sexual identities).  In recent years, Big Freedia has enjoyed mainstream crossover with several hit singles, namely "Gin In My System" and "Azz Everywhere".  Once you get that gin in your system, you'll be begging to be Freedia's victim!
Don't just expect to show up late and catch Freedia's set.  Oh no girl!  You must be there for the entire happening.  This is no one-trick-pony bill!  DJ's Mathematix and Dewey Decimal are gonna be digging deep to bring you the hottest jams, so you can warm up and practice your booty bouncin' skills.  The Ononos are on the bill as well, and you know you can expect a serious mind blowing when they are in the house!  Total quality entertainment.  For information on purchasing tickets, click here.
More details are available at HARD TIMES, Qulture Qreative and Chop Suey.
Find more about DJ LA Kendall at her website HERE!
(Visited 1 times, 1 visits today)