July 26, 2012

•
by
Seattle Gay Scene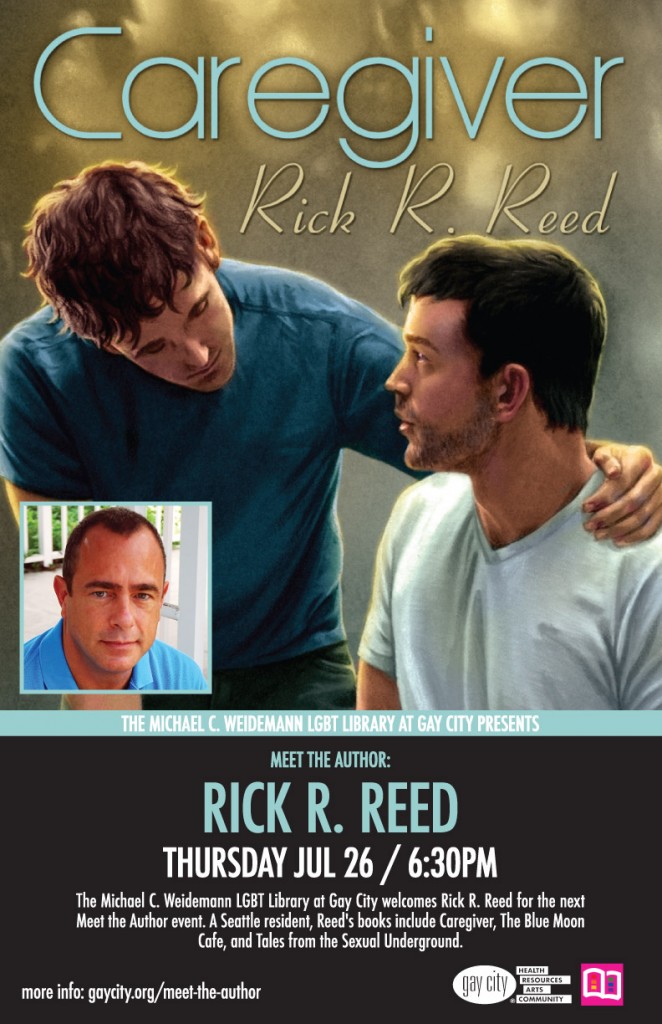 Books are awesome. We just wish we had more time to read them but we're apparently now chained to our computers looking at endless posts about Chick-Fil-A and their shitty corporate attitude and oddly praised but actually rather mediocre food.
If you still love books and the people who actually have the capacity to write 100,000 words without having to resort to breaking them up into 20,000 tweets, then you need to head to Gay City on Thursday, July 25, 2012 to meet local author Rick R. Reed. It's the latest edition of Gay City's "Meet The Author" program.
The Michael C Weidemann LGBT Library at Gay City welcomes Rick R. Reed for the next Meet the Author event. A Seattle resident, Reed's books include Caregiver, The Blue Moon Cafe, and Tales from the Sexual Underground.

More Info: http://www.gaycity.org/meet-the-author

About Rick:
Rick R. Reed is all about exploring the romantic entanglements of gay men in contemporary, realistic settings. While his stories often contain elements of suspense, mystery and the paranormal, his focus ultimately returns to the power of love. He is the author of dozens of published novels, novellas, and short stories. He is a two-time EPIC eBook Award winner (for Orientation and The Blue Moon Cafe). The Lambda Literary Review has called him, "a writer that doesn't disappoint." Rick lives in Seattle with his partner and a very spoiled Boston terrier. He is forever "at work on another novel." Visit him on the web at http://www.rickrreed.com/
You can meet Rick at 6:30pm at Gay City in their gorgeous new offices…next door to their former not quite as gorgeous offices, at 917 E. Pike Street.
(Visited 1 times, 1 visits today)
Related Posts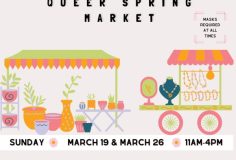 All Ages Events • Capitol Hill News • Community • Community Events • Community Health & Wellness • Community News • Living • News • Shopping/Retail • Weekend Calendar
Seattle's LGBTQ+ Center, the former Gay City, is hosting a
...