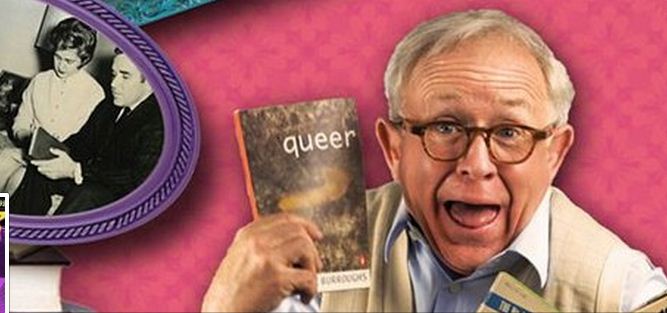 This week has been the Week of Alison "Nellie Oleson" Arngrim with her one zillion local appearances and she is being replaced next week by another beloved and familiar face from TV Land. Actor/Comedian/ Writer/Raconteur Leslie Jordan is jetting into Jet City for multiple gigs during the week, including a big fundraiser for Seattle Mens/Womens Chorus and two nights of the funny at Re-bar.
Mr. Jordan began sneaking our way into our hearts back in the 1980's with guest spots on sitcoms and dramas but made his name in his recurring role as Karen's arch nemesis Beverley Leslie on "Will & Grace", a role that earned him an Emmy Award. His work in the queer cult classic film and subsequent TV series, "Sordid Lives" also earned him legions of fans, as well as his many one man shows performed around the country which feature his VERY candid take on his life including frank talk about his addictions and lust for rentboys.
His zesty humor will be on display starting Thursday morning, September 13th at 7:30am performing as the keynote speaker for the Seattle Men's Chorus and Seattle Women's Chorus fundraiser, "Interlude: Gather & Give Breakfast" at Herban Feast. There's no fee to attend but there is a suggested donation of $150 and reservations are required and available HERE.
We're hoping/guessing Mr. Jordan will have a nap after that early morning appearance so he's fresh and ready to go for his Thursday night show at Re-bar. "Stories I Can't Tell Mama" is the actor's one man show detailing numerous naughty tales he doesn't dare tell his mama… Tickets are $20 in advance/$25 at the door (Cash only) with doors at 7pm and the show at 8pm. And, if your Thursday is booked, the show encores on Friday night, September 14th.
Impish fun for the entire homocentric family…well, 21 and over.
(Visited 1 times, 1 visits today)