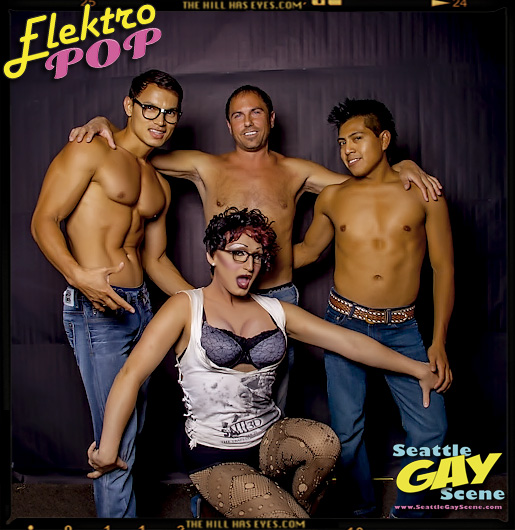 Miss Fraya Love seems to have won the Hot Gay Nerd lottery!
These photos can only be the work of the brilliant Tim Harmon!
Well, if we believe NOTHING else here at SGS, we believe that Nerds are inherently sexy. Maybe it's the obsessive attention to granular detail, maybe it's the complete absence of style… whatever it is, Nerdliness is Next to Godliness, and you all showed it hard a couple weeks ago at ElektroPop! Check out a few lovely photos, and on our Facebook page here.
BUT, THIS WEEK! Oh My Dog! ElektroPop turns a year old with a monster of a celebration! Don't forget to head over early for the ElektroPeep Appreciation Party that starts at 8! And oh yeah, MORGAN McMICHAELS!!!
(Visited 1 times, 1 visits today)