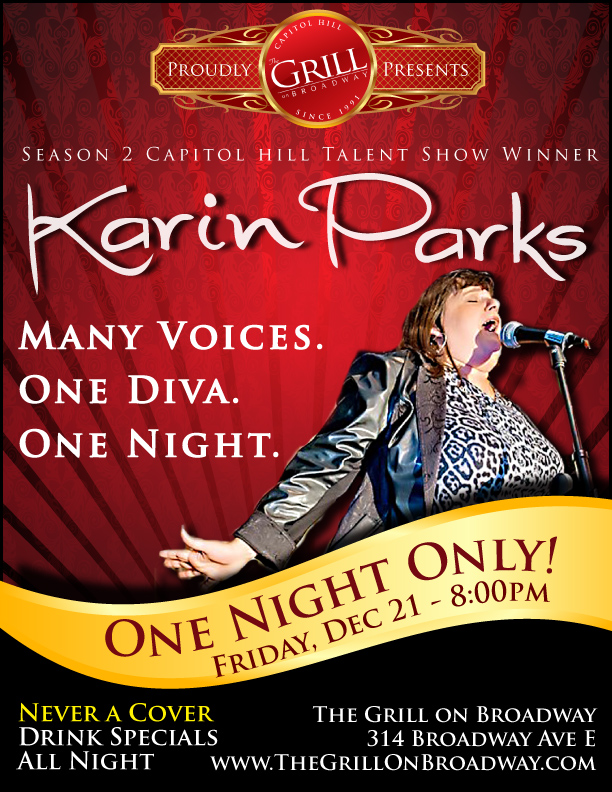 If caught the last season of The Capitol Hill Talent Show, you likely saw Karin Parks perform, and ultimately sweep the finale, taking home a trip to Vegas and a grand in cash.
She's a talent unlike most – an unassuming lady who, for all the world, looked like a stylish Sunday School teacher when I saw her perform. It took a hot minute of her performing to make the entire room realize that she meant business. She channels Barbra, Judy and Shirley Bassey, and takes on a version of Bruno Mars that'll blow your mind.
Come catch her perform this Friday, the 21st at The Grill on Broadway at 8:00pm.
(Visited 1 times, 1 visits today)