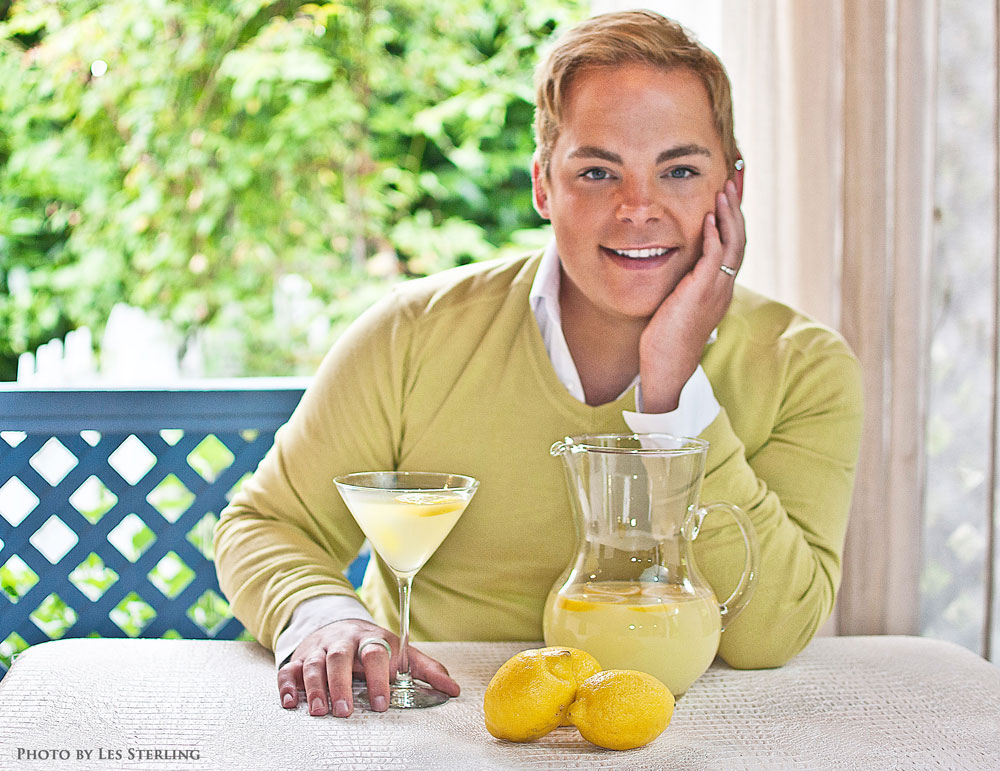 In April, we reported the heartbreaking demise of The Grill on Broadway – the iconic "big gay restaurant." Since that time, there has been much speculation about the future of the space that The Grill once occupied, and about what owner Matthew Walsh would be doing next.
Well, we're happy to report that Matthew has been working (in collaboration with SGS's own Les Sterling) on a brand new book called MAKING LEMONADE: A JOURNEY THROUGH FOOD, LIFE AND STYLE.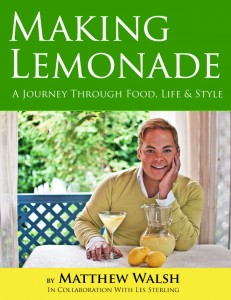 "Before I bought the restaurant, I ran a small event management and catering company that gave me endless opportunities to experiment with food and discover a lot of tricks that I wanted to be able to share. I actually started writing the book about five years ago – if there's been a silver lining to the closing of The Grill, it's been the chance to finish my book."  The title of Matthew's book MAKING LEMONADE, of course, makes reference to "next steps" after the closure of the restaurant – what one does when you're handed lemons. Or in this case, one giant, restaurant-shaped lemon.
This week, Matthew launched a Kickstarter campaign to fund the publication of his new book.
"MAKING LEMONADE is the first in what we're hoping to be a series of food and style books. I've just launched my new website http://matthewwalshandco.com/, where we'll be sharing some sneak previews there."
Who doesn't love lemonade? Especially if you add some Bulleit to it…and, who doesn't love a good old fashioned Kickstarter campaign?
Now, if you could only add Bulleit as one of the premiums, you'd have it made. The Best Of All Possible Worlds.
As for the future of the space once occupied by The Grill…who knows? We just hope it doesn't become another bank…or, Pilates studio…or a McDonald's.
Shudders.
Now, go pledge a buck or two to the "Lemonade" campaign. We wanna see Miz Walsh shilling this book on "Good Morning, America!"
Tags: Cookbooks, Kickstarter, Life & Style, Making Lemonade: A Journey Through Food, Matthew Walsh, sgsapp, The Grill on Broadway