October 25, 2018

•
by
Michael Strangeways
SO many GoFundMe's and Kickstarter campaigns out there…everyone wants money to fund their thing!
Here's a Kickstarter we truly love…it's to help reprint a book of photos from the late and very great NYC based photographer FRED W. MCDARRAH, a name you might not instantly recognize, but if you're LGBTQ you certainly recognize the iconic photos he took on the second night of the Stonewall Riots in June of 1969. They're very rare images from the week of rioting that sparked the modern gay civil rights movement and it's highly unlikely you've never run across one of them, including the very famous shots of a crowd of young LGBTQ rioters cheekily posing in front of the ravaged Stonewall Inn building, a moving testament to the mostly young people of all persuasions who fueled the riots.
But, McDarrah, despite being a straight man, also chronicled decades of queer life in NYC both before and after Stonewall, as well as taking thousands of other photos depicting the lives of ordinary New Yorkers.
But, this new book focuses on LGBTQ New York and is an updated version of a book printed 25 years ago to mark the 25th anniversary of Stonewall. That book,  Gay Pride: Photographs from Stonewall to Today is long out of print but OR Books is bringing it back with an all new edition renamed PRIDE: Photographs After Stonewall and completely redesigned, with additional photos not seen in the first book.
Here's more info AND a link   to help support the creation of the new book which is a must have for any LGBTQ history buff.
PRIDE is back.

Fifty years ago this coming June, the Stonewall uprising occurred in Greenwich Village–an event that marked the coming-out of New York's gay community and a refusal by gays to accept underground status that was as important in its way as the Montgomery bus boycott was to the civil rights movement. As a direct outcome of Stonewall, gay pride marches were held in 1970 in San Francisco, Los Angeles, and New York.

The ultimate chronicler of New York's downtown scene in that period, and therefore of a signal moment in gay culture, was the late Fred W. McDarrah, the first staff photographer and first picture editor of the legendary Village Voice. In a recent appreciation of the man and his work in The New York Times, "He Was the Visual Voice of the Village Voice", Dwight Garner wrote: "McDarrah had an inflamed curiosity, great feelers and an ability to capture liquid moments. He also had hustle."

Twenty-five years ago, to mark Stonewall's 25th anniversary, McDarrah brought out a work that became a classic: Gay Pride: Photographs from Stonewall to Today. That book has long been out of print. Now, scanning from original negatives, OR Books has lovingly re-set and re-designed the book, newly entitled Pride. This edition also includes a number of photographs not in the original and available nowhere else.

The forthcoming edition of Pride features a new foreword by Hilton Als (the New Yorkercritic, who got his first job from McDarrah) and essays by Allen Ginsberg and Jill Johnston. Its portraits of people and setting are unique, but as Hilton Als puts it, McDarrah deserves a lasting place in New York's alternative history not only for his documentation of a  world in transformation, but for his work as "an agent of change himself."

Celebrate with us, and help spread the word about this exciting publication, an essential and irreplaceable document—and receive an advance copy of Pride's new edition, in plenty of time to toast a half century of progress since Stonewall.

The 8 x 10″ paperback is 192 pages, filled with black-and-white photographs available nowhere else. We're working hard to finish the book in time for shipping in early December.

Publisher OR Books has been hailed as "a radical, exciting response to Amazonian hegemony" (Dazed), "one of the most original publishers in the U.S." (Flavorwire), "a publisher of dissident voices" (Book Culture), and also been damned as a hotbed of communist propaganda, etc. We've been around since 1989, and pride ourselves on our progressive outlook in all things.
(Visited 2 times, 1 visits today)
As the Editorial Director/Co-Owner, Michael Strangeways writes, edits and does about a million other jobs for Seattle Gay Scene, Puget Sound's most visited LGBTQ news, arts and entertainment website now celebrating its 14th year as a media outlet. A semi-proud Midwesterner by birth, he's lived in Seattle since 2000. He's also a film producer who would like you to check out the Jinkx Monsoon documentary, "Drag Becomes Him" now available on Amazon.com. In his spare time, he gets slightly obsessive about his love for old movies, challenging theater, "otters", vodka, chocolate, "I,Claudius", Lizzie Borden, real books made out of paper, disaster films, show tunes, Weimar era Germany, flea markets, pop surrealistic art, the sex lives of Hollywood actors both living and dead, kitties, chicken fried steak, haute couture and David Bowie. But, not necessarily in that order.
Related Posts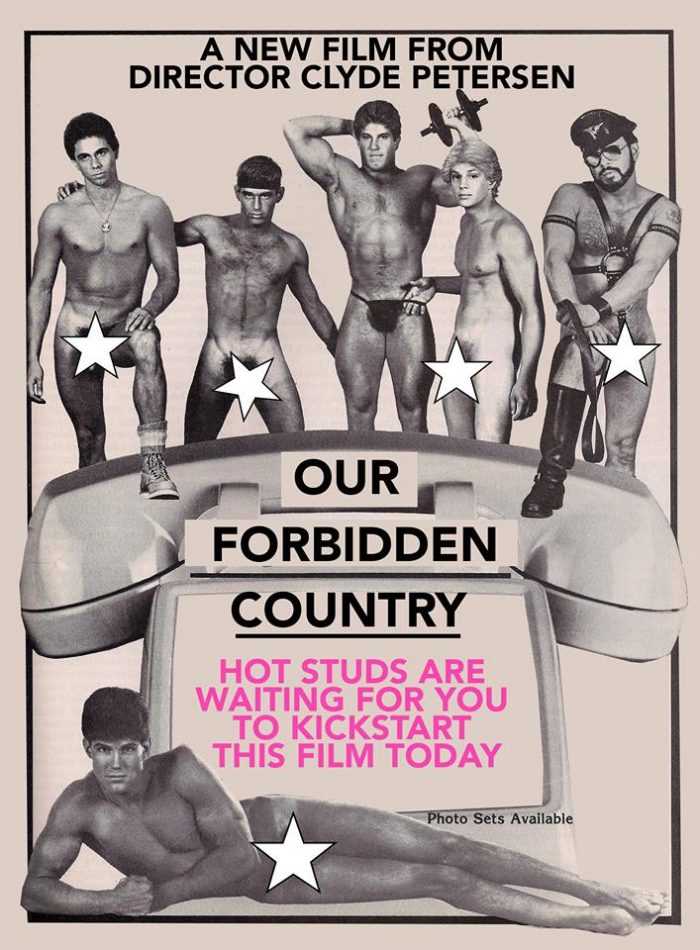 *Beefcake Babylon • *Resist. Protest. Obstruct. Inform. • *Seattle Cinemaland • Arts & Entertainment • Film • Gay 101 • Queer Film • Seattle Queer Film
Polymath and professional multi-hyphenate (filmmaker-animator-graphic artist-musician-opera baritone-bowler-spelunker-hang glider-former Secretary of
...