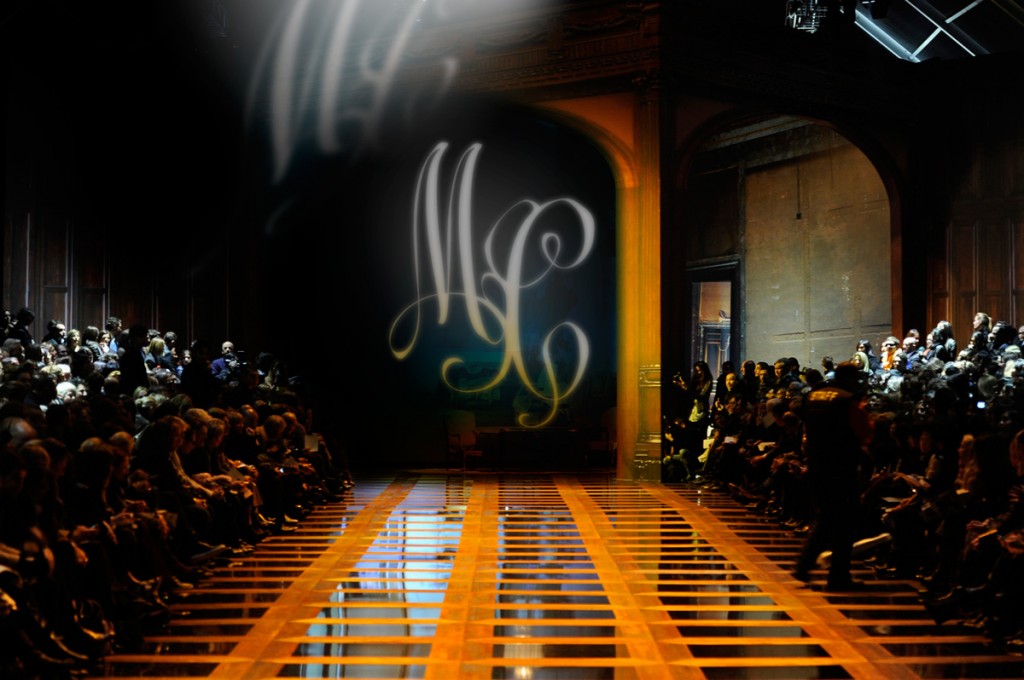 At Michael's Runway Show – Photo by Michael Vincent Santos
As you already know, we are ardent supporters of artists of all stripes, regardless of medium. But what we've frequently observed, is a strange lacking in the world of fashion.
So when we met Michael Cepress, we fell madly in love with his work. In my pre-Seattle days, I was much more natty dresser – no, seriously, it's true. But somehow the laissez-faire fashion sensibility of the Pacific Northwest seeped into my world, and I found myself violating my own rules of fashion, and within months of moving here found myself wearing cork-soled sandals with woolen socks. Mercifully, I've woken from that REI induced stupor, and have rediscovered the relative joy of a bespoke jacket and sharply cuffed houndstooth trousers. In a perfect world, I'd dress like Sherlock Holmes. I'm a sucker for a lovely tweed – add leather elbow patches, and I'm over the moon.
Michael is currently raising funds for his next line – his Kickstarter campaign is well on its way to hitting its goal, but there's still a bit to go. You can visit his Kickstarter page HERE, and help a brilliant local designer make it to the next step. Minimum donation is only a dollar, and frankly if EVERYONE who visits the website today gives a buck or two, his goal will be met handily.
Check out some more of his work, and watch the video – hearing Michael speak of his passion in his own words is inspiring. There is very little more exciting than being reminded that there are brilliantly creative people all around us, right here in Seattle.
Help Michael reach his goal – clearly he has no fear of turquoise, and as far as I'm concerned, that automatically makes him good people.
(Visited 1 times, 1 visits today)