November 12, 2016

•
by
Korra Q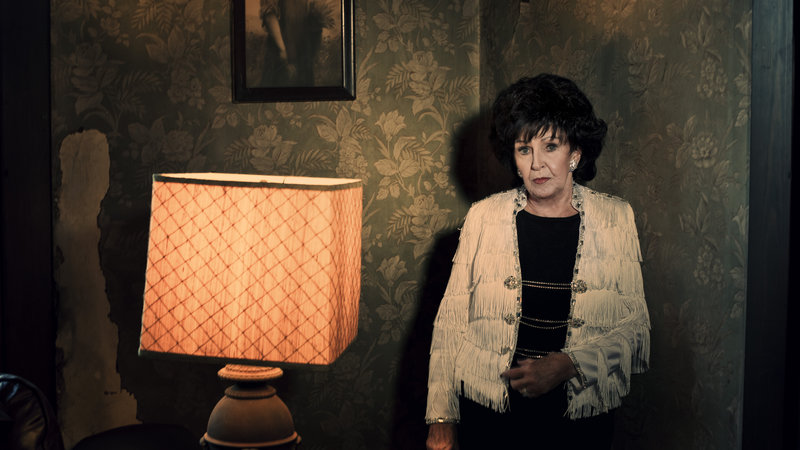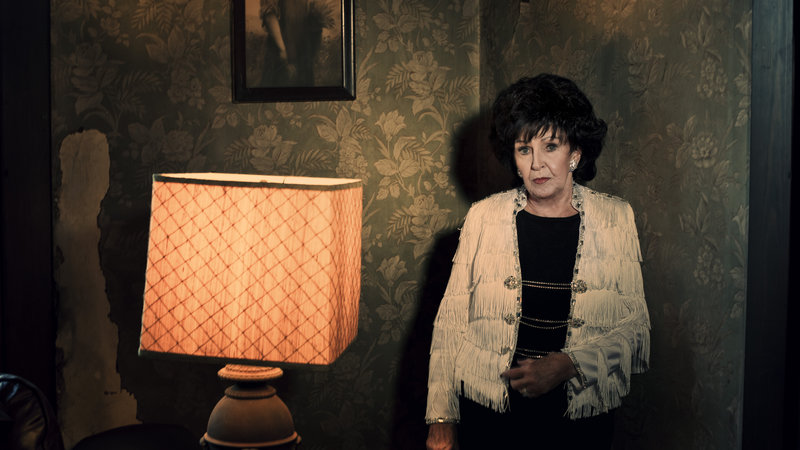 If you own vinyl records, you probably have at least one of Wanda Jackson's. If you don't, obtain one. Immediately.
Ok, it doesn't have to be vinyl.
She'll be the first to call herself lucky—lucky to have had the opportunities she did from the start, and lucky for having all of the people in her life who've helped her along the way. Her music and vocals have influenced countless musicians since the 1950s, among them Adele. Without her, female country singers wouldn't have stepped into "glam" styles, with fringe, heels, and large accessories.
Says her bio: 
Wanda Jackson was born in Oklahoma, but her father Tom — himself a country singer who quit because of the Depression — moved the family to California in 1941. He bought Wanda her first guitar two years later, gave her lessons, and encouraged her to play piano as well. In addition, he took her to see such acts as Tex Williams, Spade Cooley, and Bob Wills, which left a lasting impression on her young mind. Tom moved the family back to Oklahoma City when his daughter was 12 years old. In 1952, she won a local talent contest and was given a 15-minute daily show on KLPR. The program, soon upped to 30 minutes, lasted throughout Jackson's high school years. It's here that Thompson heard her sing. Jackson recorded several songs with the Brazos Valley Boys, including "You Can't Have My Love," a duet with Thompson's bandleader, Billy Gray. The song, on the Decca label, became a national hit, and Jackson's career was off and running. She had wanted to sign with Capitol, Thompson's label, but was turned down due to her young age, so she signed with Decca instead.

Jackson insisted on finishing high school before hitting the road. When she did, her father became her road manager and hit the road with her. Her mother made and helped design Wanda's stage outfits. "I was the first one to put some glamour in the country music — fringe dresses, high heels, long earrings," Jackson said of these outfits. When Jackson first toured in 1955 and 1956, she was placed on a bill with none other than Elvis Presley. The two hit it off almost immediately. Jackson said it was Presley, along with her father, who encouraged her to sing rockabilly.

…

Jackson cut a striking visual image onstage in the conservative Fifties. "I was the first girl that I know of in country music to sing in a tight dress, more of a sexy type outfit: high heels and long earrings and silk fringe dresses," she told Goldmine's Jeff Tamarkin. "I designed those and was wearing them long before the go-go dancers were popular in the Sixties."

Her flamboyance raised eyebrows in the conservative country world – especially on the Grand Ole Opry – but fit right in with the freewheeling spirit of rock and roll. Capitol had her record more rock and roll on the albums There's a Party Goin' On (1961) and Rockin' With Wanda (1963). Her band, the Party Timers, included guitarist Roy Clark, a future legend in the country field. Jackson had two more Top Forty hits in 1961 – "Right Or Wrong" (#29) and "In the Middle of a Heartache" (#27) – but both betrayed more of a country than a rockabilly sound, and that's ultimately the direction she pursued for much of the rest of her career.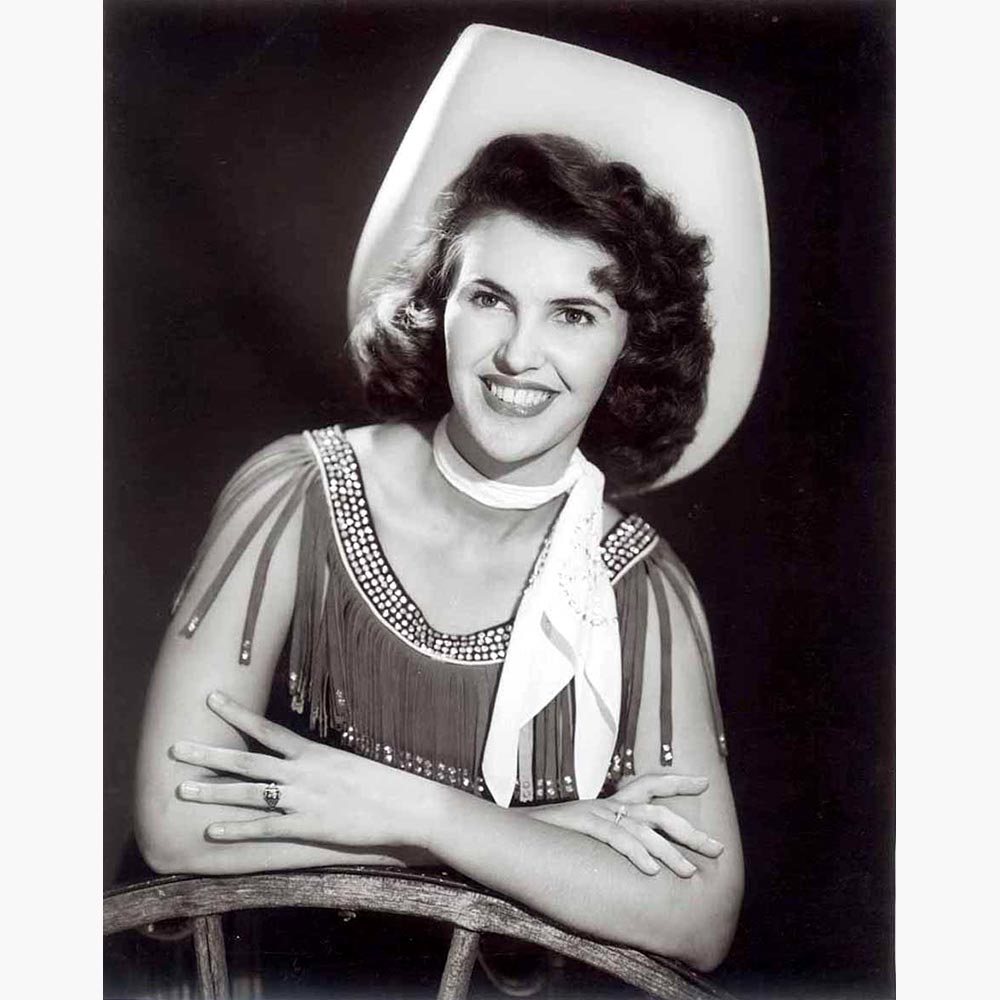 But you can read more on your own. The Queen of Rockabilly is an absolute peach. I know because I had the pleasure of speaking with her a few weeks ago. New to the genre, I admit my questions to her were a bit green. Here's our conversation:
KorraQ: What's your most memorable performance?

Wanda Jackson: Aw, gee… One of them was…I sang when I was inducted into the Hall of Fame…I only did two or three songs, but that one stands out in my mind. 2009.

K: That must've been awesome.

W: Yeah. I had Paul Shaffer Orchestra or Band behind me, and let's see, another guy that was inducted. …Quite a good band.

K: That's excellent. What was it like in the early days of recording vocals and guitar?

W: Well it's totally different than now. We didn't work with tracks, we worked with live musicians, everybody in the studio. One session I had…backup singers on my left and a string section on my right, and then the regular band in the center and the director in the center. It wasn't a real large studio [chuckles] so…yeah, that's the way we did it. So if anybody made a serious mistake, everybody had to be stopped and start over. But some things kind of slid by that weren't noticeable, you know. But nowadays they make these tracks that you sing to and you can practically make a perfect record where there's no mistakes whatsoever. So it's totally different.

K: Wow. Who have been some of your idols or your inspirations?

W: Well my mentor was Hank Thompson and I kinda idolized him. He was everything I thought a country singer should be. And when I began recording, I just went country. And after I worked with Elvis, when I started delving into the rockabilly songs…he was definitely one that I looked up to.

K: How have you seen rockabilly change over the years? What is your take, or where do you see it headed?

W: Well that's always hard to say. There's only one thing for sure: It will change. I've lived long enough to find out life is constantly changing. So we have to do our best to go with the flow and stay up with the times, so to speak. …I think I'm getting behind the times, I don't have a computer, so I'm being left behind [chuckle].

K: Well I've seen some of your recent performances, and you sound exactly the same as you did in the '50s.

W: Oh well thank you!

K: As a woman in the industry, did you face any adversity or hardships in the '50s and '60s, and how did you get through it?

W: Well I didn't have trouble that I could actually see or I didn't ever hear any negative things. But I did know that the disc jockeys would play my rockabilly songs. They just didn't think girls should be singing that kind of music I guess. It was pretty hard for a guy to break into that field, something so brand new. I think over the years now it's changed, I'm happy to say. But I had my own band and I traveled all over America and went to Japan and went into Canada and places like that, and then later on I went to Europe. In '65 we went to Germany and [began] recording in the German language. And so that opened those doors in Europe for me. So I didn't suffer real bad, except it was just very frustrating that I could cut as good a song as any of the guys, but I couldn't get airplay. And if you can't get airplay, people just don't know about your work, and they can't buy it. So I eventually had to go back into country, and it was at that point that "Let's Have a Party" became a hit. So go figure, I dunno.

K: What central mantra or belief or inspiration has kept you going all these years?

W: Well it's my passion, music is. And of course I decided to make my living in this business entertaining. And after I was married, my husband said rather than me stay home and him work at his job—which he had a good future ahead of him because he was in computers—he said my career looked a lot more exciting, and so he learned the business and eventually took over management and direction of my career. Though once you decide this is the way you are gonna make your living, you know, you need to stay with it. …I'm overdoing it now, I think. Travel is getting pretty hard, you know, it's…schedules are so crazy…not to mention how expensive everything is.

K: I hear that! Are there any artists or musicians popular in today's music with whom you're friends, and have any come to you for advice?

W: Well I'm asked by people I don't know or newcomers, "What's the secret of staying with it, with making your living in this business?" and all I know to tell them is if there's anything else that you think you could do and be happy, that you might should do it. There can be a lot of disappointment, lotta highs, but also some lows, in your career. But you just ride 'em out, you know. That may be true with any career or any field you go into. I don't know because I've never done anything but sing.

K: Are there any favorite musicians besides Elvis that you like to play with?

W: Well I always enjoyed working with Carl Perkins, Jerry Lee Lewis, the guys in the early years of rock 'n roll. I worked with them a lot and I gained a lot of experience from watching them perform. They were important to me, and still are as friends.

K: Is there any specific place, or anywhere you go, where you get some peace of mind, or anywhere that inspires you?

W: Well when I came to the Lord I gained peace of mind, so I have that. …My husband and I, about every 5 years, take a non-working trip…we like the Bahamas real well, and Sweden. I love to work in Sweden. …We just stay over there, we went for about 22 years every year. We'd just get an apartment, we had a little flat that we loved…so we lived there a month or six weeks and work on the weekends. Through the week…it kinda felt like playing 'house'. We didn't have a car with us, so we'd rent bicycles and we rode all over the area, into town and buy groceries, and a lot of people in the little town…knew our names and would speak to us. It was a real charming little place.

K: Lovely. What brought you into music in the first place?

W: Well I just knew that's what I wanted to do from the time I was a little girl. In junior high school is when I got on the radio and won contests around Oklahoma City and I won my own 15-minute radio show daily, so that kept me busy after school. I had my show to do. So I've been in it ever since. And on the weekends I'd work with either a local band or with Hank Thompson when he was performing here in town. Pretty lucky person, life's been good to me, country music was good to me, and now rock 'n roll is paying off for me very nice.

K: This might be a weird question, but where do you think the line is drawn between rockabilly and country?

W: Oh I don't know. They compare them and all but I see a big difference. I mean you can't listen to "Blue Suede Shoes" and compare it to "Your Cheatin' Heart." They're just totally different is the way I see 'em. But the only thing that would hold true for being alike might be that the artist plays guitar, as a rule, in the beginning at least we all played guitars. And we probably all started out singing country songs. Country and gospel. That's all there was…Pardon, I'm going to have a sip of tea here. We were out of coffee this morning, so I'm having a spot of tea.

K: Well you'll have plenty of coffee when you come to Seattle!

W: Yeah, [chuckle] that'll be good.

K: I guess last question is: What do you hope to be remembered for? Anything besides the music, or anything in the music, whatever you like.

W: Well I would like to be remembered as a Christian lady who managed to be in show business her whole life and not get into drugs or things like that…never been in rehab. We've raised two beautiful children, and we have our grandchildren now. Life is good, I'm still working as you know, but I've slowed down some. I don't need to be hitting the road as hard as I used to. We've slowed down, take weekend jobs or television appearances, special festivals and things like that. So I definitely have it a lot easier these days and one reason I can continue to sing.

K: What's the one thing you would tell anyone breaking into the business, or anyone who wants more out of life?

W: I do tell them that if there's anything else that rings your bell, and you try it and you think you could be happy doing that work from now on, then that's probably what you should do. Because show business is hard, it's a hard life, being on the road and traveling all the time. So I had it easy because my father traveled with me in the beginning, and then my husband after I was married. So therefore I didn't have it as hard as some of the girls that started out and they already had kids or come from very poor families that couldn't afford to help them like mine could because I'm an only child, so I didn't have to fight for the attention of my parents. They were happy to help, and they loved music too, and my dad was very helpful to me in the beginning.

K: That's wonderful! That's basically all I have. Happy upcoming birthday!

W: You would have to mention that. [chuckling]

K: [chuckling] Sorry!

W: I was trying to forget it.

K: Sorry, it's the same birthday as my father's, so I had to say something.

W: Oh! Ok …I've worked in Seattle since the very beginning, so Seattle's always been a very good area for me, whether I do country or rock, and of course my shows these days I combine all of it, everything from the different genres I've recorded in. And that makes for a rounded out show, you know, it isn't all country or all rock. I throw in some other things, a gospel song, country songs throughout, so I enjoy doing my shows cuz I get to do all different styles. And I don't think I've worked in this particular place…what's the name of it, the E-M…?

K: The EMP?

W: But it has "church' in the title?

M: Oh! The Sky Church.

W: So I didn't know if I was doing gospel or country or what I was doing! When I talked to my booking agent, he said, "No, no it's a regular show. [laughs]

K: Yeah, it's a great venue with excellent acoustics, and the whole venue is built to house and help bands record music, so it's a great little stage, and by "little" I mean the ceilings are huge, so your voice is going to carry very well.

W: Right. Also I'm getting to work with a band that I used on the tour when I opened for Adele in 2012 I think it was. Billy Joe Huels and the Dusty 45s and they're a Seattle-based group and they're fantastic, they really are a great band. And I haven't seen them in a while so I'm looking forward to that.

K: Well we are looking forward to seeing you!

W: Well, good.

K: [laughs] I thank you so much for taking the time to speak with me today.

W: You're most welcome, I appreciate your interest.

K: Thank you so much. We'll see you soon!
Wanda Jackson and local band The Dusty 45s will be performing Friday, November 18, at 9pm in the EMP's Sky Church. Ballard's own Evening Bell will also rock the house as part of the "Influencers Concert Series." Tickets are $22 for non-members. Show is 21+. 
(Visited 10 times, 1 visits today)
About the Author: Korra Q
Related Posts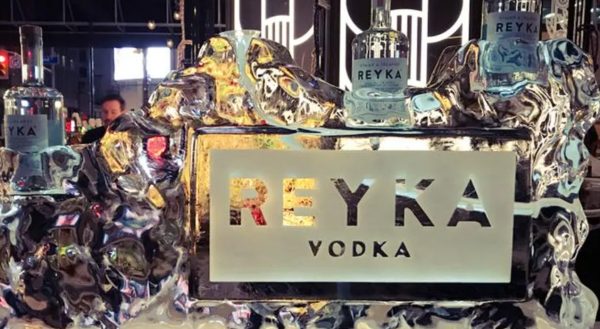 Arts • Arts & Entertainment • Community • Concerts • Festivals • Film • Film Events • Food • Grub & Grog • Historical/Cultural • Living • Museums • Museums • Music • Neighborhoods • News • Seattle Visitor's Scene • Travel • Wine and Liquor
Gee, everyone is BAAAAACK for Fall of 2021! After a
...