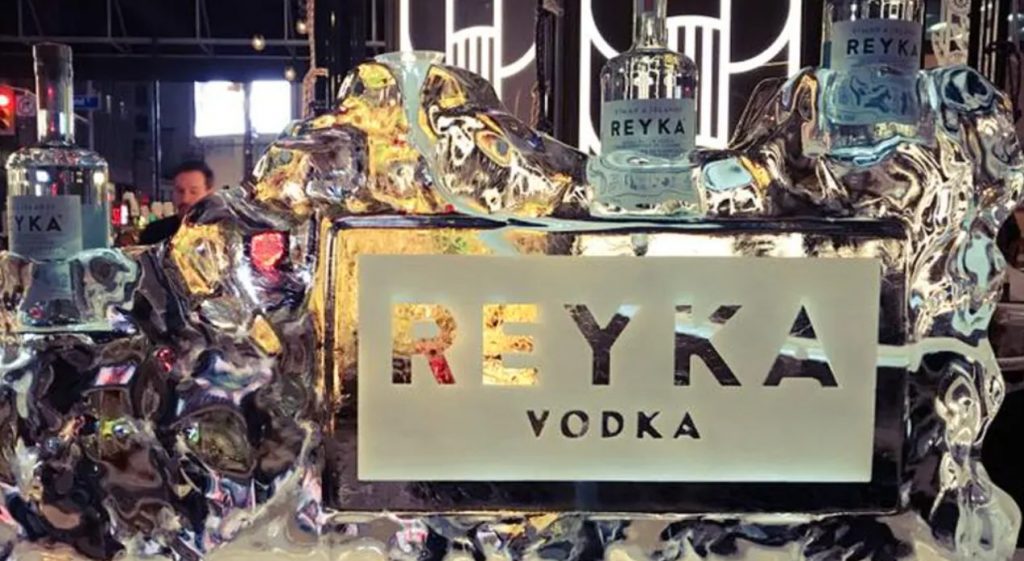 Gee, everyone is BAAAAACK for Fall of 2021! After a year and a half of NOT producing any public events, many popular local arts and entertainment groups are back producing live, in-person events this month including the fine folks from TASTE OF ICELAND who have been producing their annual festival for several years now.
Yes, we know it's just a big promo for Icelandic tourism but….what's wrong with that? Seattle is very Scandinavian and if you're not actually of Scandinavian heritage, you probably appreciate some form of their culture…I mean, salmon nibbles and chilly vodkas and Björk and San Francisco drag diva Heklina and gorgeous scenery and gorgeous people are all things to enjoy and cherish, right?
This year's festival includes live and digital events and it runs from Friday, October 15 through Sunday, the 17th with the fun centered around Ballard's National Nordic Museum, 2655 NW Market Street.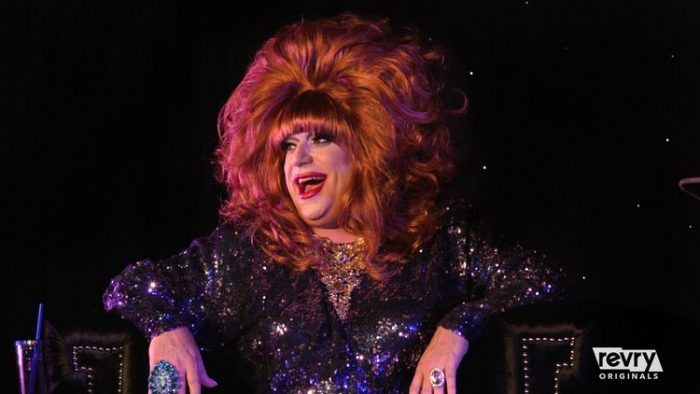 Here's the schedule of events:
2021 Taste of Iceland Seattle Schedule of Events
All events are hosted at the National Nordic Museum at 2655 NW Market St, Seattle, WA 98107.
While all events are free, space is limited and entry will be granted on a first come basis. Additionally, all attendees will be required to show proof of vaccination or a negative COVID-19 test taken within the previous 72 hours.
Food Trucks: October 15 – 17
Seattle's Sam Choy's Poke to the Max – the proclaimed "God Father of Poke," offers their take on dishes inspired by Iceland. The delicious menu includes two key dishes: Togarshi seared Icelandic cod with Okinawan purple potato puree, caramelized Washington apples and a smoked salmon chowder featuring Icelandic Haddock, cream taro, potatoes, and fresh herbs.
Monster Dogs are known for serving some of the best hot dogs in Seattle! Now they'll serve their signature dogs Icelandic style – hot dogs with lightly steamed buns and traditional Icelandic toppings. Ketchup, sweet brown mustard called Pylsusinnep, remoulade, crispy fried onions, and raw white onions. Delicious!
Inspired by Iceland Food Trucks will be located in the National Nordic Museum parking lot at the following times:
Friday, October 15: 5 – 7 PM
Saturday, October 16: 6 – 8 PM
Sunday, October 17: 11 – 1 PM
"Wheel of Prizes": October 15-17
This year, Icelandair is hosting a Wheel of Prizes every day of the festival where lucky participants can spin the wheel for the chance to win a trip for two to Iceland and a night at the Silica Hotel at the famed Blue Lagoon. We will spin the prize wheel a few times, and there will be a winner each time. Even if no one wins the trip, there are plenty more prizes from other Inspired by Iceland: North America members.

The full list of potential prizes include:
Icelandair: A trip to Iceland for two with a night at the Silica Hotel.
Blue Lagoon: Skin care and wellness packages.
Icelandic Lamb: Icelandic Wool blanket.
Icelandic Provisions: A year's worth of Skyr. Have a cup of delicious, nutrient-rich Skyr every day of the year via 365 free coupons to be redeemed at a retailer near you.
Icelandic Glacial:2 cases of 500ml water, 1 case of Lemon Sparkling, 1 case of Lime Sparkling, 1 case of Blood Orange Sparkling, and 1 case of Lemongrass Sparkling.
High Liner Foods: 15LB case of Icelandic Brand Smoked Salmon.
Reyka Vodka: Reyka Vodka merchandise and 6 bottles of vodka (21+ only)
Reykjavik Music City (Visit Reykjavik): Selection of Icelandic records.
Isvia: Varma Wool scarves
Landsvirkjun: NORDIC Wasabi gift box that contains all you need to prepare fresh wasabi for an unforgettable meal or cocktail. Included are high quality steel wasabi grater, a traditional bamboo brush, booklet about the usage and storage of wasabi and a 50g fresh wasabi.

Participants need to be present to win. Ahead of each spin, participants will fill out a form with their name, email address and boxes to opt in to receive the Icelandair newsletter. Each entry will then go into a box and a representative from Icelandair will randomly draw three people each day to spin the wheel. Everyone who signs up in person will be automatically entered for the Sunday online spin. Additional entries for the online spin can be made at Taste of Iceland Seattle.
Signups to spin will be available two hours before the scheduled spins:
Friday, October 15: 6:30 PM before the film screening
Saturday, October 16: 7:30 PM before Reykjavik Calling
Sunday, October 17: 12:30 PM before the Fireside Chat
Sunday, October 17: 2 PM online spin on Inspired by Iceland's social channels
Reyka Vodka Cocktail Class: October 15 @ 5 PM
Savoring the flavors of Iceland goes beyond the Food Trucks with the Taste of Iceland Cocktail Class at the National Nordic Museum. Imbibers are invited to shake, stir, and sip Icelandic cocktails through a demonstration and hands-on tutorial led by Reyka Vodka Ambassador and Mixologyist Trevor Schneider (AKA the Cocktail Ninja).
The Hero's Journey to the Third Pole film screening : October 15 @ 7 PM
Part road movie, part musical, part serious inquiry into the caverns of the mind, "The Hero's Journey to the Third Pole – a Bipolar Musical Documentary with Elephants", is an artful, sensitive, and amusing examination of mental health, told through an unexpected story of friendship.
The film follows Anna Tara Edwards, an Icelander raised in Nepal, and legendary musician Högni Egilsson, as they journey to Anna's childhood home in the mountain jungles to explore the afflictions and superpowers that come with bipolar disorder. Delving into their respective pasts through textured archival footage and home videos, the narrative follows their present-day quest to raise awareness about the disease and coming to terms with the impact it's had on their own lives. From the acclaimed filmmakers Andri Snær Magnason and Anní Ólafsdóttir, "The Hero's Journey to the Third Pole – a Bipolar Musical Documentary with Elephants" is a delightful, heartfelt, and intimate inquiry that expands our understanding of the human heart and mind.
Elemental Sound Bath: October 16 @ 9 AM
Join Inspired by Iceland for an hour of inner peace and healing meditation as Icelandic Energy Healer Jósa Goodlife takes guests on an elemental journey beyond time and space.  She will guide guests on a deeply relaxing, supporting, and uplifting journey with healing sounds from nature and leave the body and mind rejuvenated and focused for the remainder of the day. Participants will receive Yoga mats from Icelandic Provisions, bottled water from Icelandic Glacial, and exercise towels from Blue Lagoon. After the Sound Bath, participants will also be treated to an Icelandic Provisions Skyr breakfast bar.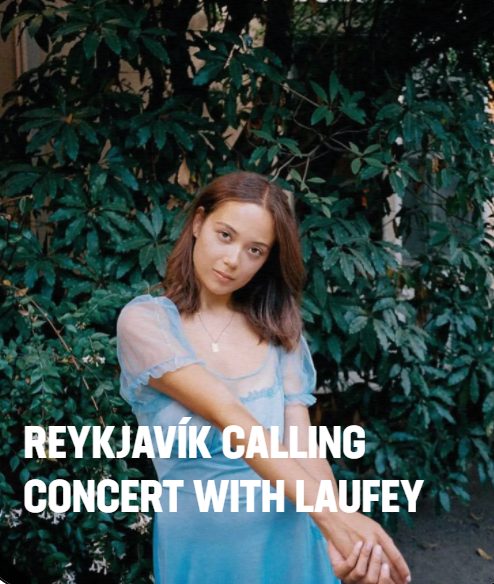 Reykjavík Calling Concert: October 16 @ 8 PM
By fusing sophisticated jazz melodies and slow-burning R&B grooves, artist Laufey has been raising well-deserved attention for her mesmerizing style. Half Chinese and half Icelandic, Laufey spent much of her childhood traveling between Reykjavík and Washington, DC, and became inspired by her mother, a classical violinist, and her father's collection of Ella Fitzgerald and Billie Holiday albums that spoke to her on a deeper level. "I'm definitely very influenced by composers like Ravel and Chopin," Laufey explains, "but when I discovered the Great American Songbook and the music of George Gershwin and Richard Rodgers, it felt like this middle ground between jazz and classical that suited me perfectly."
A pianist and cellist, Laufey recently released her debut EP, Typical of Me, now available on streaming services.
Fireside Chat with Nikulás Hannigan, the new Consul General of Iceland in New York: October 17 @ 1 PM
A conversation on things Icelandic with Nikulás Hannigan, newly arrived as Icelandic Trade Commissioner to North America and the Consul General for New York, New Jersey, Connecticut, and Rhode Island. His office focuses on the economic opportunities between the United States and Iceland, specifically in the areas of the Blue Economy, life sciences, energy, food and beverages, tourism, foreign direct investment, as well as culture and the creative arts.
###

About Inspired by Iceland: North America
Inspired by Iceland: North America is a cooperative marketing organization comprised of top Iceland brands that promote tourism, services, products, and the culture of Iceland to the North American audience. We represent the true essence of Iceland, its creativity, and spectacular natural wonders. Through a series of robust channels, Inspired by Iceland: North America bridges the gap between North America and Iceland in engaging and meaningful ways. Our online presence showcases the best of what Iceland has to offer and encourages North Americans to experience the country for themselves. Inspired by Iceland partners include: Icelandic Trademark Holding, Reyka Vodka, Visit Reykjavik, Icelandic Lamb, Icelandic Provisions, Icelandic Glacial, Icelandair, Isavia – Keflavik Airport, Blue Lagoon, and Landsvirkjun.
(Visited 7 times, 1 visits today)