There's a ton of programming for Queer, Transgender, Black, Indigenous and People of Color at this year's Seattle Queer Film Festival which kicks off this Thursday, October 14th for an 11 day run that includes live, in-person film viewing options as well as digital at home options in case you're not ready to venture out into crowds just yet!
There's even a QTBIPOC meet up scheduled for Tuesday, October 19th at Poco Wine bar on Capitol Hill:
Love film? Love the arts? Want to meet other people like you? Whether attending SQFF or not, join us at Poco!
There is limited space for this event, so please consider RSVPing.
Don't worry about your seating for the BLACK AND QUEER IN AMERICA shorts program – everyone at the QTBIPOC meetup will walk to Northwest Film Forum together, and we will save seats at the NWFF theater for everyone who wants to attend the program!
*Mask and proof of vaccination required at all SQFF events
As for film/program choices, they include: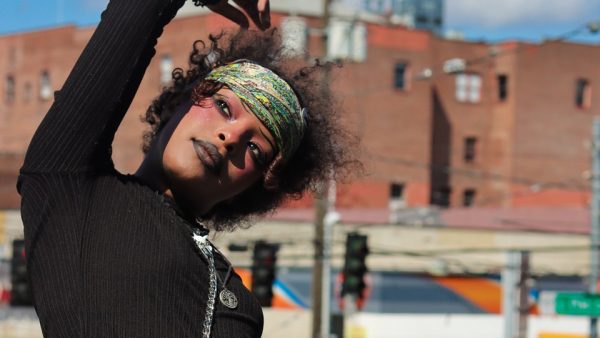 BLACK & QUEER IN AMERICA
TUESDAY, OCT 19, 7:00 PM, NW FILM FORUM &VIRTUAL (OCT 14–24) T

This year's QTBIPOC program of short films is dedicated to celebrating the joy and resistance of Black queer lives in the United States.
ALL BOYS AREN'T BLUE
FRIDAY, OCT 15, 5:00 PM, NW FILM FORUM &VIRTUAL (OCT 14–24)

Nathan Hale Williams; 2021; USA; 40 min. Nonbinary author and journalist George Matthew Johnson's transparent and sparkling memoir is the perfect source material for this moving and heartfelt adaptation. Johnson's words are translated into a cinematic experience in which each of the characters represent Johnson at different stages of life, highlighting three pivotal moments that shaped Johnson's understanding of their place in the world and chronicling trials, tribulations, and triumphs that have made Johnson into the person they are today.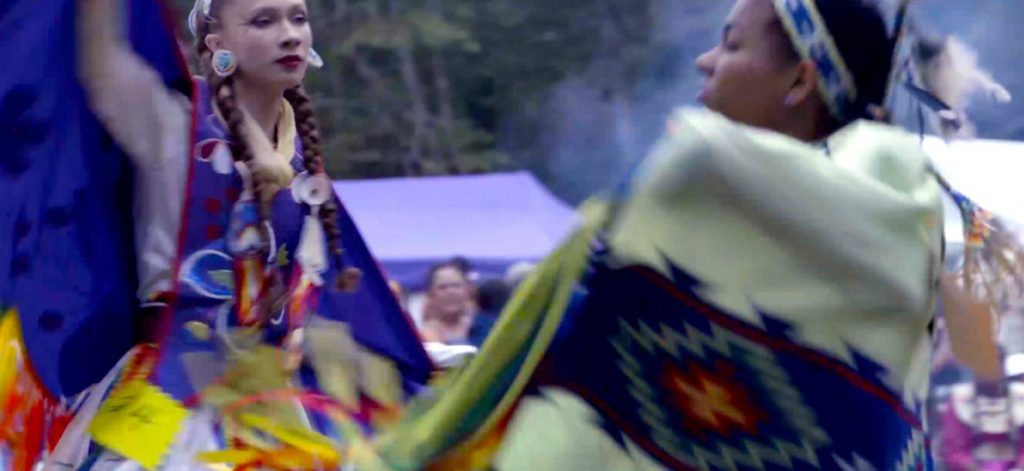 BEING THUNDER
SUNDAY, OCT 17, 4:45 PM, NW FILM FORUM &VIRTUAL (OCT 14–24)

Stéphanie Lamorré; 2020; USA; 85 min.  "As an Indigenous, Two-Spirit youth," says Sherenté Harris, "the most controversial act I have ever committed in my life is being true to myself." This heartening documentary follows Sherenté, a teenager growing up in Rhode Island, navigating the complexity of holding multiple identities. With a loving and supportive family, Sherenté finds both comfort and guidance through the music and dance of the Narragansett Tribal Nation. As a powwow champion, Sherenté arrives on the scene to participate in the fancy shawl dance—a category traditionally reserved for women and girls—and receives a number of complex reactions. But it is clear that nothing is going to stop Sherenté.
CENTERPIECE: BEING BEBE: THE BEBE ZAHARA BENET DOCUMENTARY
SATURDAY, OCT 16, 7:00 PM, SIFF EGYPTIAN CINEMA &VIRTUAL (OCT 14–24)

Emily Branham; 2021; USA; 93 min.  Before and after the reality show, there is still reality. This intimate profile turns the spotlight on the charismatic drag performer Marshall Ngwa, aka BeBe Zahara Benet, who immigrated to the United States with dreams of a better life—and then won the first season of RuPaul's Drag Race in 2009. Using over 15 years of archival clips and interviews, from his upbringing in Cameroon (where homosexuality is illegal) and his rise through the amateur circuit all the way to award-winning American television, a music career, and his recent performance tour, this entertaining and insightful close-up chronicles the ups and downs of a hardworking creative artist who is helping define the modern queer Black experience. It's also been a hit on the festival circuit, taking home the Audience Award for Best Documentary at the Provincetown Film Festival.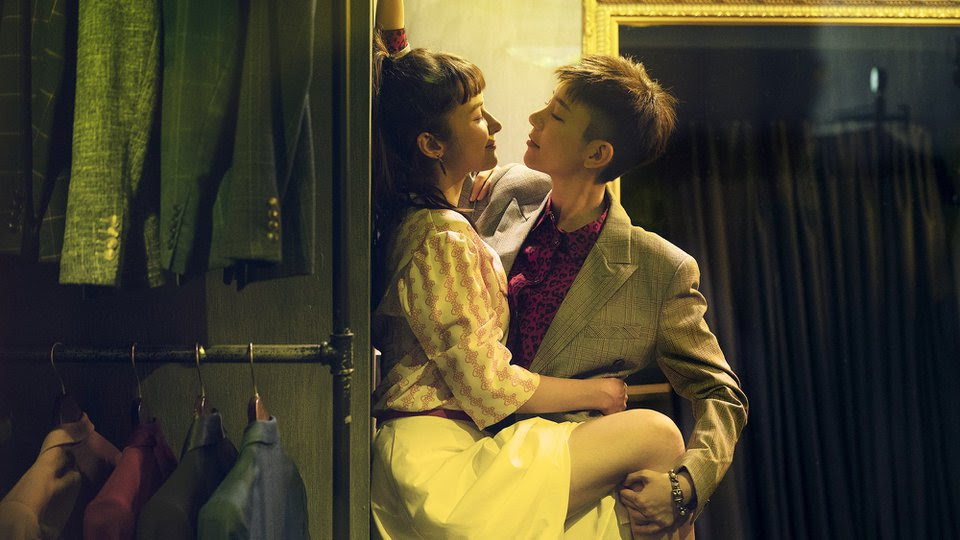 AS WE LIKE IT
TUESDAY, OCT 19, 9:30 PM, NW FILM FORUM &VIRTUAL (OCT 14–24)

Hung-i Chen & Muni Wei; 2021; Taiwan; 111 min.;in Chinese with Chinese and English subtitles Queer Taiwanese pop art meets the Bard in this all-female retelling of AS YOU LIKE IT. Set in a futuristic Taiwan devoid of the internet, this colorful, energetic drama follows Rosalind (Kou Hsueh-Fu) as she travels around Taipei looking for her estranged father. While on the search, she meets Orlando (Aggie Hsieh) and falls in love with him. Though Rosalind does not believe in true love, she decides to test Orlando's attraction by dressing as a man and calling herself Roosevelt. The cityscape of Taipei serves as the urban forest where the lovers meet, quarrel, and try to make up. AS WE LIKE IT's gender dynamics pay homage to Shakespeare's own intentions, celebrating the strange and curious tricks love plays on us. Who knew being driven mad by love could be such fun?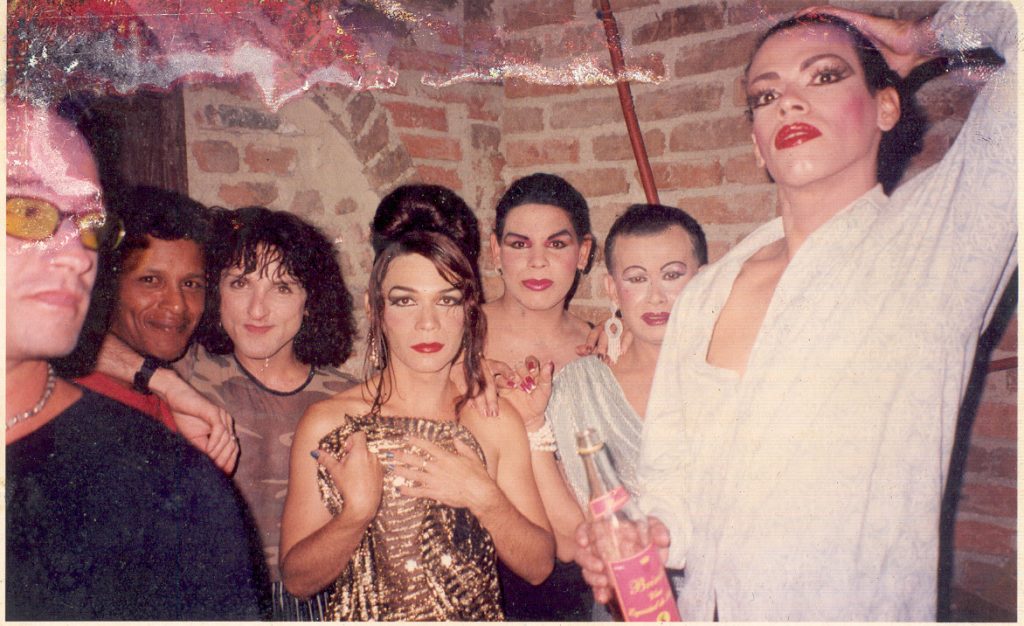 TRANSFORMISTAS 
(FREE PROGRAM)WEDNESDAY, OCT 20, 5:00 PM, NW FILM FORUM &VIRTUAL (OCT 14–24)

Chad Hahne; 2020; Cuba; 84 min.;in Spanish with English subtitles The world of drag performers, trans people, and the broader queer community in Cuba is chronicled in this underground documentary, secretly filmed on an iPhone with the full consent of its subjects but without permission from the Cuban government. These intimate stories stretch back generations, showing the struggles that queer people have faced in Cuba and spotlighting the present-day fight for equal rights. Filmmaker Hahne (HOW TO SURVIVE A PLAGUE) has sensitively captured moments of sacrifice, friendship and the power of art to transform lives, while also celebrating how far the Cuban government and the island's society have come in supporting LGBTQ rights.  
(Visited 6 times, 1 visits today)