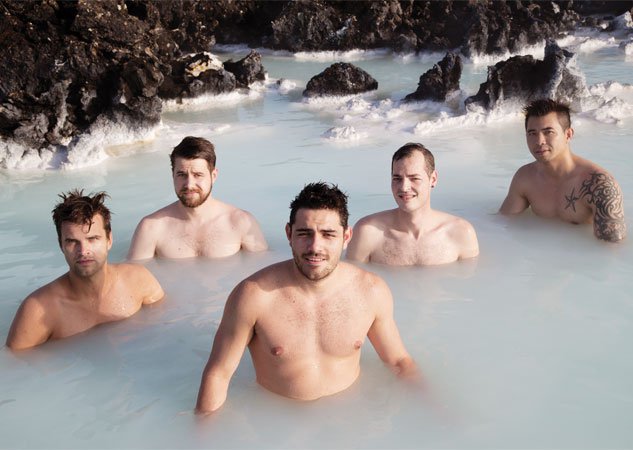 YAAAAAAAAAAAAAAS! EVERYONE seems to love Iceland nowadays. Great airfare deals have led to a huge upswing in visits to the magic wonderland known as Iceland. Every other day, one friend or the other is posting dreamy photos from their vacay in the Land of Volcanoes, Steamy Spas and the Divine Björk Guðmundsdóttir…aka Björk.
Seattle hosts a weekend of Icelandic goodness every year so you don't necessarily have to pack up your bags and move to Reykjavik….REYKJAVIK CAN COME TO YOU!!!
Via yummy food and booze and fantastic music, film, art and culture.
Here's all the 911 about our favorite Scandinavian nation's big Seattle festival with event happening all over Seattle, Bellevue and Ballard.
Taste of Iceland Festival Celebrates its Tenth Year Showcasing Icelandic Food, Music and Culture in Seattle

Taste of Iceland invites Seattle-area residents and visitors to
experience all-things Iceland October 12-15

Iceland Naturally invites Seattle to celebrate Icelandic culture during the 10th anniversary of Taste of Iceland Oct. 12-15! The annual, four-day festival highlights the best of Icelandic culture, showcasing the Nordic nation's cuisine, music, art, film and design with events around the city. In honor of this momentous anniversary, this year's Taste of Iceland will feature giveaways and even a chance to win a trip to Iceland! RSVP to the events on Facebook, and don't forget to share your experiences with us on Instagram and Twitter by tagging @IcelandNatural with #TasteofIceland and #TOISeattle10. Keep checking this page for updated information, and share this event with your friends!

In celebration of Taste of Iceland in Seattle's 10th anniversary, Iceland Naturally is giving away 10 Icelandic prize packs – and a trip for two to Iceland! Click here to learn more.

To learn more about Taste of Iceland in Seattle, visit www.icelandnaturally.com.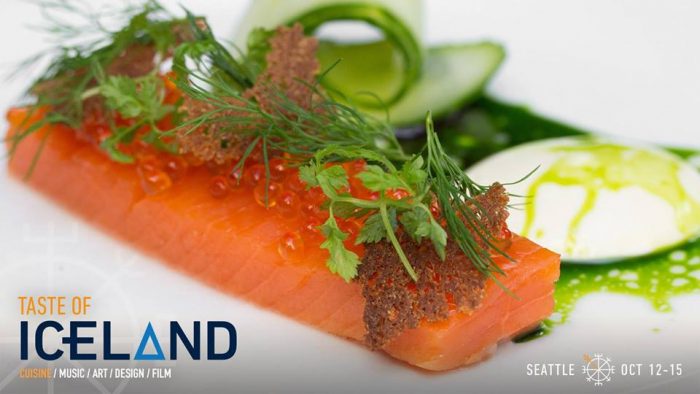 The EVENTS!
Icelandic Menu at The Carlile Room 

Thursday, October 12 – Sunday, October 15 | The Carlile Room

Icelandic Chef Viktor Örn Andrésson, a 2017 Bocuse d'Or medalist and 2014 Nordic Chef of the Year, will partner with The Carlile Room's Chef Dezi Bonow to craft an authentic four-course Icelandic dinner showcasing some of the island's finest ingredients including langoustine, arctic char, lamb and even Icelandic donuts.  Brennivin's 2015 cocktail champion, mixologist Kári Sigurðsson, will also make the flight from Iceland to join Jake Sipes from The Carlile Room to mix unique cocktails featuring Reyka Vodka and Brennivín, that pair perfectly with dinner. Multiple seatings are available nightly and pre-purchased tickets for reservations can be made online here or by calling 206-946-9720

This year's menu includes:

First Course: Grilled Langoustine, Gravlax and Shot of Icelandic Lobster Soup
Second Course: Arctic Char (Cold Plate)
Third Course: Rack of Lamb and Leg of Lamb
Forth Course: Icelandic Donuts, Icelandic Provisions Skyr with Blueberries

Click here to RSVP on Facebook.

Dinner is $95 (includes service charge and tax).  The beverage pairing is $35 or a la carte.

The Carlile Room is located at 820 Pine St., Seattle, WA 98101

---

Reykjavik Calling – Free Concert

Saturday, October 14 | Doors at 6:00 p.m. | Show at 7:00 p.m. | KEXP's Gathering Space

At Reykjavik Calling, presented by KEXP, Icelandic bands Fufanu, who just dropped their new album Sports, and Mammut, who also recently released a new album Kinder Versions and was the winner of the 2014 Icelandic Music Awards' Album of The Year and Song of the Year, will join Seattle's CHARMS for a free cross-continental musical showcase.

Reykjavik Calling was first envisioned in partnership with KEXP and it's only fitting that the showcase is officially moving to KEXP's new Gathering Space this year.  Reykjavik Calling is 21+ only and is first come, first served due to limited venue capacity. Doors open at 6:00 p.m., show begins at 7:00 p.m.

Click here to RSVP on Facebook.

KEXP's Gathering Space is located at 472 1st Ave N, Seattle, WA 98109. For more information, visit www.kexp.org.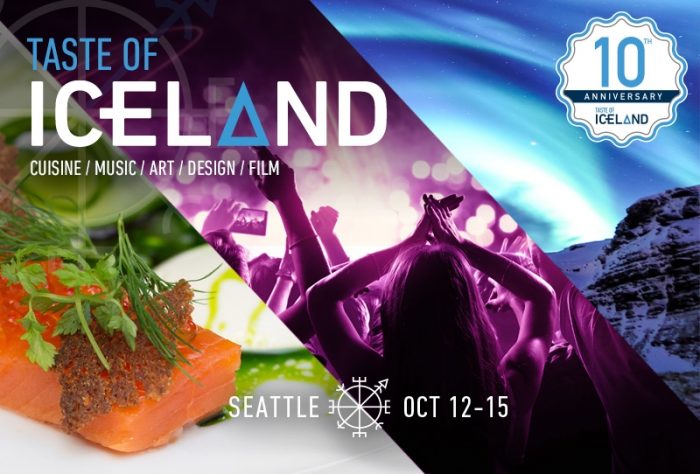 ---
Iceland Day at KEXP

Saturday, October 14 | 11:00 a.m. – 3:00 p.m. | KEXP's Gathering Space

All things Iceland will be showcased at KEXP's Gathering Space ahead of the annual Reykjavik Calling concert. Visitors of all ages can sample Icelandic food and beverages, learn about travel to Iceland, meet Reykjavik Calling musicians, experience a modern take on Icelandic "Rune Portraits" and even participate in an interactive YarnStorming event.

Modern Mystic Rune Portraits – Live Painting (

11:00 a.m. – 3:00 p.m.

)

Icelandic contemporary artist Ólöf Björg will be live painting Icelandic-themed portraits that visitors can take home with them free of charge.  This is an interactive performance where participants will pick an Icelandic rune from Norse mythology and get guidance while the portrait is painted in each one's favorite colors with acrylic ink.

Yarn Storming (

11:00 a.m. – 3:00 p.m.

)

Artist and knitting extraordinaire Linda Björk Eiríksdóttir (also known as BarbaKnit) invites experienced and novice knitters/crocheters to yarn storm. Guests will create an all-new art installation by yarnstorming park trees with a splash of color and texture. Linda will be available to teach guests easy ways to get started in the wide world of knit or crochet art.

What I Always Wanted to Know About Icelandic Music (

1:00 p.m. – 2:00 p.m.

)

Musician Katrína Mogensen of Mammút and Hrafnkell Floki Kaktus Einarsson of Fufanu will have a casual coffee and conversation about Iceland's thriving music scene.

Icelandic Sampling (

11:00 a.m. – 3:00 p.m.

)

Visitors will have an opportunity to get a real taste of Iceland thanks to Icelandic Provisions (with a special appearance from Taste of Iceland Chef Viktor Orn Andresson from 12-1 p.m.) Icelandic Glacial Water and Icelandair.

Click here to RSVP on Facebook.

---

Iceland's New Designers:  Creating Design Identity Through Originality & Resourcefulness

Thursday, October 12 | 7:00 p.m. | Nordic Heritage Museum


Ingibjorg Greta Gisladottir, the CEO and creative director of Reykjavik Runway, will lead a discussion on the key characteristics of the new wave of Icelandic design. As limited domestic manufacturing possibilities have made production difficult, opportunities for designers to create limited edition, handmade and bespoke items have soared in Iceland. The discussion will focus on how designers can capitalize on resourcefulness to scale while creating their design identity. Iceland's informal design traditions can free designers to innovate, experiment and create high quality, limited edition products.


Click here to RSVP on Facebook.

The Nordic Heritage Museum is located at 3014 NW 67th St, Seattle, WA, 98117

---

Norðurljósin (The Northern Lights),Icelandic Music Laser Dome show

Thursday, October 12 | 7:00 p.m. | Pacific Science Center

The largest domed laser theater in the world will be filled with a unique audio and visual experience featuring sonic soundscapes created by Iceland's cutting-edge musical artists.  Curated by KEXP's Kevin Cole, the soundtrack features music by Icelandic artists including Sigur Rós, Björk, Of Monsters and Men, Samaris, Kiasmos and Mammutt.  Admission is Free.  Tickets are required for entry and are available at pasci.org.

Click here to RSVP on Facebook.

The Laser Dome at Pacific Science Center is located at 200 2nd Ave N., Seattle WA 98109.  For more information, visit www.pacsci.org.

---

Iceland's Thriving Contemporary Visual Arts Scene:  Presented by The Icelandic Art Center

Friday, October 13 | 6:30 p.m. | Bellevue Arts Museum

Join Björg Stefánsdóttir, director of the Icelandic Art Center, for a 60-minute presentation and discussion on Icelandic visual arts. Björg will offer insight into how Iceland (with a population of only 320,000) is able to maintain a thriving contemporary art scene and spread Icelandic art across the world through its artist-driven community and the Icelandic Art Center. Admission is free and will be granted on a first-come, first-served basis.

Click here to RSVP on Facebook.


Bellevue Arts Museum is located at 510 Bellevue Way NE, Bellevue, WA 98004. 

---

Shortfish:  Iceland's Premier Short Film Festival

Sunday, October 15 / 2:00 p.m.

Enjoy an afternoon of Icelandic short films in partnership with SIFF. The screening will feature six short films from the 2016 Shortfish competition (the short film division of Iceland's premier film festival, Stockfish). The winner of the 2016 Shortfish competition, Like it's up to you by Brynhildur Þórarinsdóttir, will be among the shorts screened. The program will run for approximately 75-minutes with each short running between five and 20 minutes. There are no age restrictions on these films, however, they are not recommended for children. Admission is free and will be granted on a first-come, first-served basis.

Click here to RSVP on Facebook.

SIFF Film Center is located at 305 Harrison Street, Seattle, WA 98109.

 

---

About Taste of Iceland in Seattle
Taste of Iceland in Seattle is presented by Iceland Naturally in cooperation with Icelandair, Reyka Vodka, Blue Lagoon, Visit Reykjavik, Icelandic Glacial, Promote Iceland, Icelandic Provisions, Brennivin, Iceland Airwaves, KEXP, The Carlile Room, Icelandic Art Center, Seattle Weekly, Bellevue Arts Museum, Laser Dome at Pacific Science Center and SIFF.

About Iceland Naturally
Iceland Naturally is a cooperative marketing organization that promotes the services, products and culture of Iceland. Through events, promotions and online marketing initiatives, Iceland Naturally introduces Iceland's creativity and natural wonders to North Americans. The group is comprised of Iceland's top companies and organizations: Icelandair, Icelandic Group, Reyka Vodka, City of Reykjavik, Icelandic Glacial Water, Blue Lagoon, Keflavik International Airport (KEF), Landsvirkjun, Ölgerðin Egill Skallagrímsson, Promote Iceland, Icelandic Provisions and the Government of Iceland.
(Visited 1 times, 1 visits today)