OHMIGOD WE LURVE OUR CAT VIDEOS!
WE WANT TO HUG THEM AND LURVE THEM AND SQUEEZE THEM SO MUCH!!!!
So naturally we're excited about the return of the hella popular Cat Video Festival from Oscilloscope which returns to Seattle International Film Festival's Uptown Cinema starting on Friday, August 4th.
The super fun festival also raises money for local animal charities in every city it plays in raising funds for all our furry friends (but especially the kitties!). For Seattle, the beneficiary will be PAWS (Progressive Animal Welfare Society).
It's an all ages event because WE all lurve the kitties!!!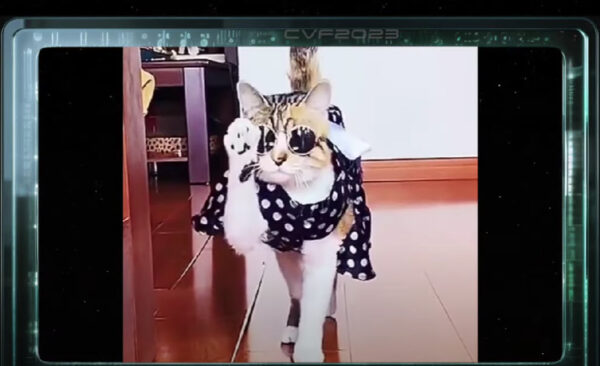 More info:
The world's #1 cat video festival is coming back this summer, in theaters across the USA!

Oscilloscope is teaming up again with the original CatVideoFest, a Social Purpose Corporation, to provide joyous communal viewings of cat videos to audiences across the country, while raising money for cats in need through partnerships with local cat charities, animal welfare organizations, and shelters.

CatVideoFest 2023 will screen at the SIFF Cinema Uptown in Seattle starting August 4th. A portion of ticket proceeds will go to PAWS (Progressive Animal Welfare Society). Screening info here.

A compilation reel of the latest, best cat videos culled from countless hours of unique submissions and sourced animations, music videos, and, of course, classic internet powerhouses.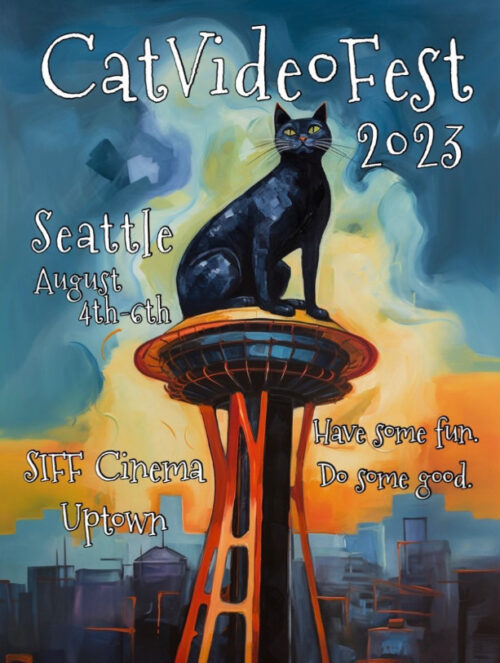 (Visited 47 times, 1 visits today)