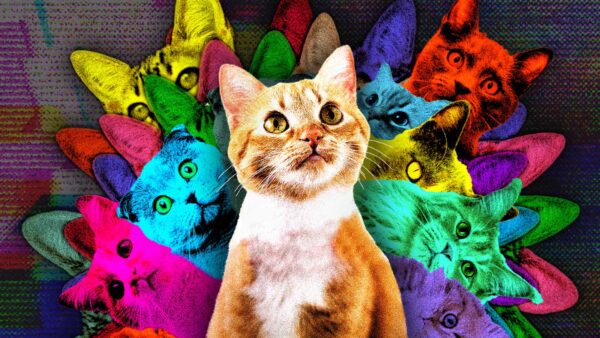 So, you're sufficiently full of LGBTQ+ Pride and don't have any need/desire to go to traditional Pride events and you love pussy cats?
We got your ticket!
CatVideo Fest returns to Seattle's Uptown Theater just in time for Seattle LGBTQ+ Pride Weekend with screenings starting on Friday, June 24th through Sunday, June 26th. For those of you unaware, CatVideo Fest is a curated collections of the best cat videos from around the world but on the BIG SCREEN of your local movieplex where you can hang out with all your fellow feline-o-philes enjoying the antics of our favorite pussies and toms.
Also, a portion of ticket sales will go to help a local non-profit and in the case of Seattle, the fine folks at SIFF (Seattle International Film Festival who run the Uptown Cinema) the local charity will be PAWS (​​Progressive Animal Welfare Society).
Snag advanced tickets here: https://www.siff.net/siff-cinema/in-theaters/catvideofest-2022
Now, let's watch hilarious videos of cats attacking small children, my favorite!!!!
Tags: Cat Videos, CatVideo Fest, CatVideo Fest Seattle, Gays Who Love Cats, SIFF, Uptown Cinema