June 7, 2022

•
by
Michael Strangeways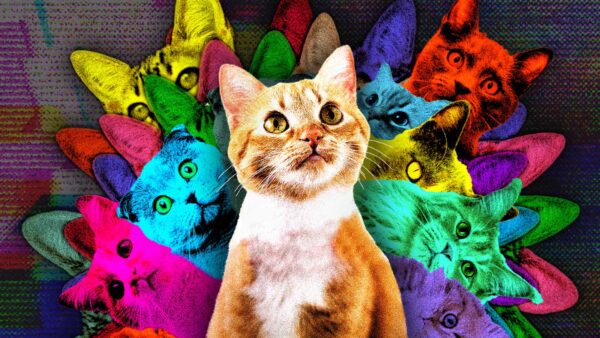 So, you're sufficiently full of LGBTQ+ Pride and don't have any need/desire to go to traditional Pride events and you love pussy cats?
We got your ticket!
CatVideo Fest returns to Seattle's Uptown Theater just in time for Seattle LGBTQ+ Pride Weekend with screenings starting on Friday, June 24th through Sunday, June 26th. For those of you unaware, CatVideo Fest is a curated collections of the best cat videos from around the world but on the BIG SCREEN of your local movieplex where you can hang out with all your fellow feline-o-philes enjoying the antics of our favorite pussies and toms.
Also, a portion of ticket sales will go to help a local non-profit and in the case of Seattle, the fine folks at SIFF (Seattle International Film Festival who run the Uptown Cinema) the local charity will be PAWS (​​Progressive Animal Welfare Society).
Snag advanced tickets here: https://www.siff.net/siff-cinema/in-theaters/catvideofest-2022
Now, let's watch hilarious videos of cats attacking small children, my favorite!!!!
(Visited 24 times, 1 visits today)
As the Editorial Director/Co-Owner, Michael Strangeways writes, edits and does about a million other jobs for Seattle Gay Scene, Puget Sound's most visited LGBTQ news, arts and entertainment website now celebrating its 14th year as a media outlet. A semi-proud Midwesterner by birth, he's lived in Seattle since 2000. He's also a film producer who would like you to check out the Jinkx Monsoon documentary, "Drag Becomes Him" now available on Amazon.com. In his spare time, he gets slightly obsessive about his love for old movies, challenging theater, "otters", vodka, chocolate, "I,Claudius", Lizzie Borden, real books made out of paper, disaster films, show tunes, Weimar era Germany, flea markets, pop surrealistic art, the sex lives of Hollywood actors both living and dead, kitties, chicken fried steak, haute couture and David Bowie. But, not necessarily in that order.
Related Posts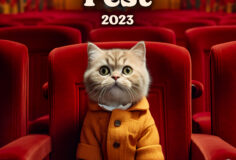 *Seattle Cinemaland • All Ages Events • Animal Lovers • Arts & Entertainment • Cats • Family Friendly • Film • Film Events • Living • Pets
OHMIGOD WE LURVE OUR CAT VIDEOS! WE WANT TO HUG
...