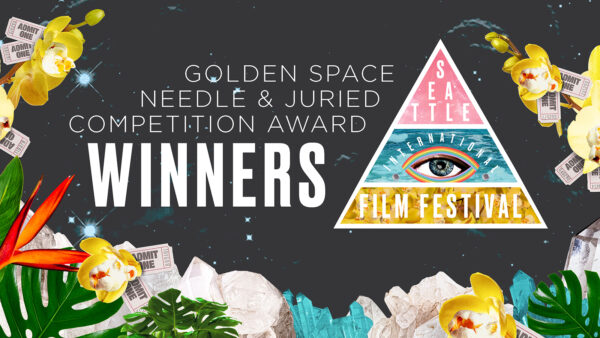 Wow! That went by REALLY fast! The 48th annual Seattle International Film Festival just returned to a live/in-person festival after Covid-19 shut it down for 2 years (SIFF did program an online festival last year and also featured online screenings this year in addition to the live events). It was a vastly different SIFF experience from years past notably by having a festival in April instead of SIFF's long time scheduling of the festival from mid-May through early June as well as by its brevity…this was a brisk 11 day festival as opposed to previous festivals which would last for over 3 weeks.
The festival began April 14th and wraps up Sunday night, April 24th after screening 263 films from around the world including: " 28 world premieres (15 features/13 short films), 24 North American premieres (17 features/seven short films), and nine U.S. premieres (four features/five short films)". And, 100 of those films and short packages were also available for online viewing on their SIFF Channel.
Among them were several LGBTQ+ films including Finlandia which won a Golden Needle Award for its director, Horacio Gomez Alcalà when the winners were announced for the audience chosen Golden Needles and the juried competition awards at a ceremony held at the Hyatt Regency Hotel today.
SIFF's artistic director Beth Barrett on this year's festival:
More info from the press release about the awards and the winners in all categories.
The festival holds two forms of competitions during its run. Juried competitions evaluate films selected by festival programmers and represent the best in their category from all over the world. Winners are chosen by a carefully selected jury of industry professionals and film lovers. The winner in each feature category is awarded $5,000 in cash, and $2,500 in each short film category.
SIFF holds five feature juried competition categories: The Official Competition, the New American Cinema Competition, the New Directors Competition, the Ibero-American Competition, and the Documentary Competition. The short film categories are: Live Action, Animation, and Documentary.


In addition to juried competitions, SIFF also hosts the Golden Space Needle Awards (GSNA). Films evaluated through the GSNAs are selected by all audience members through post-screening ballots. Categories for the GSNAs are Best Film, Best Documentary, Best Director, Best Performance and Best Short Film. This year, over 20,000 ballots were submitted.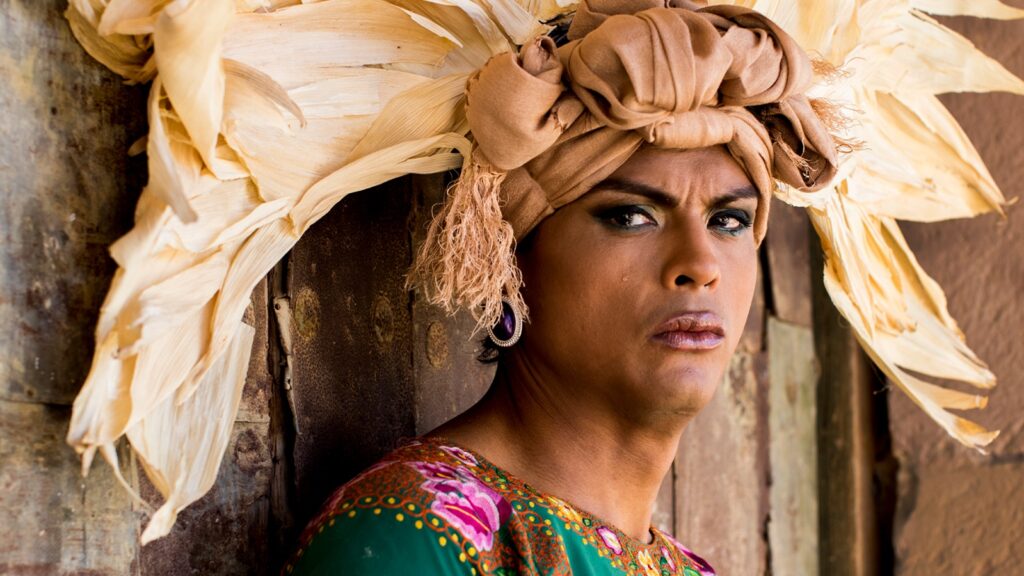 GOLDEN NEEDLE AUDIENCE AWARDS
Best Film – Know Your Place, directed by Zia Mohajerjasbi (USA)
Best Documentary – The Territory, directed by Alex Pritz (Brazil/Denmark/USA)
Best Short Film – Long Line of Ladies, directed by Reyka Zehtabchi, Shaandiin Tome (USA 2022)
Best Performance – Dale Dickey, A Love Song (USA)
Best Director – Horacio Gomez Alcalà, Finlandia (Spain/Mexico)
Lena Sharpe Award for Persistence of Vision – Sweetheart Deal, directed by Elisa Levine and Gabriel Miller (USA)
JURIED AWARDS – FEATURES
Official Competition Grand Jury Prize – Klondike | dir. Maryna Er Gorbach (Ukraine, Turkey)
Official Competition Special Jury Prize – Navalny | dir. Daniel Roher (USA, Russia, Germany)
Official Competition Special Jury Prize – Fire of Love | dir. Sara Dosa (USA, Canada)
Ibero-American Competition Grand Jury Prize – Sublime | dir. Mariano Biasin (Argentina)
Ibero-American Competition Special Jury Prize for Originality of Vision – The Sacred Spirit |dir. Chema García Ibarra (Spain/France/Turkey/United Kingdom)
New Directors Competition Grand Jury Prize – Lonely Voices | dir. Andrea Brusa, Marco Scotuzzi (Italy)
New Directors Competition Special Jury Prize – Moneyboys | dir. C.B. Yi (Austria/France/Belgium/Taiwan)
New Directors Competition Special Jury Prize – Tug of War | dir. Amil Shivji (Tanzania/South Africa/Germany/Qatar)
New American Cinema Competition Grand Jury Prize – Know Your Place | dir. Zia Mohajerjasbi (USA)
Documentary Competition Grand Jury Prize – Radiograph of a Family | dir. Firouzeh Khosrovani (Iran/Norway/Switzerland)
Documentary Competition Special Jury Prize for Cinematography – Dark Red Forest | dir. Jin Huaqing (China)
JURIED AWARDS – SHORTS
FutureWave Shorts Wavemaker Award – She | dir. Eva Li
Short Film Live Action Grand Jury Prize – Rachels Don't Run | dir. Joanny Causse
Short Film Live Action Special Jury Prize – El Carrito | dir. Zahida Pirani
Short Film Live Action Special Jury Prize – Tank Fairy | dir. Erich Rettstadt
Short Film Documentary Grand Jury Prize – Long Line of Ladies | dir. Rayka Zehtabchi, Shaandiin Tome
Short Film Animation Grand Jury Prize – Love, Dad | dir. Diana Cam Van Nguyen
Short Film Animation Special Jury Prize for Excellence in Directing – Wet | dir. Marianne Bergeonneau, Lauriane Montppert, Mélina Mandon, Cloé Peyrebrune, Elvira Taussac
(Visited 12 times, 1 visits today)