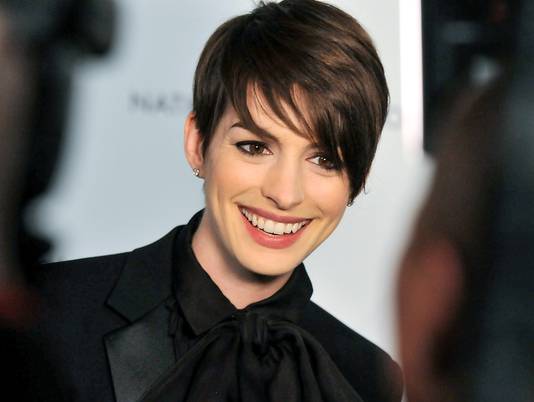 Our local indie filmmaker star, Lynn Shelton, best known for her breakthrough hit "Hump Day" and last year's "Your Sister's Sister" is getting bigger and bigger names for her films. Her latest film, "Touchy Feely" which played Sundance in January, stars Ellen Page, Rosemarie DeWitt and Allison Janney (plus lots of local actors) and Deadline Hollywood just announced that her NEXT film, the oddly titled "Laggies" will star recent Oscar winner Anne Hathaway, rising young star Chloe Moretz and Sam Rockwell.
Anne Hathaway, Chloe Moretz and Sam Rockwell are all deep in negotiations to joinLaggies. The Lynn Shelton-directed dark comedy chronicles perpetual adolescent and late-twentysomething Megan (Hathaway) who, freaked out by her boyfriend's marriage proposal, pretends to go on a career retreat but actually hides out for a week with 16-year Annika (Moretz), her new best friend.
What is not known, is if the film will be shot in the Seattle area. The increased visibility of Ms Shelton and her largely filmed in the Puget Sound area films is a huge plus for the local film industry…which is a good thing
UPDATE!
We asked Lynn if the new film would shoot in Seattle…her answer was: YES!!!!
Local actors/crew…prepare those resumes!
Local celebrity stalkers…polish up those sneakers and get out those cameras. There are STARS comin' to town!
As for her completed film, "Touchy Feely", we have a sneaky suspicion it'll screen at SIFF this year…
Tags: Deadline Hollywood, Laggies, Lynn Shelton, Touchy Feely