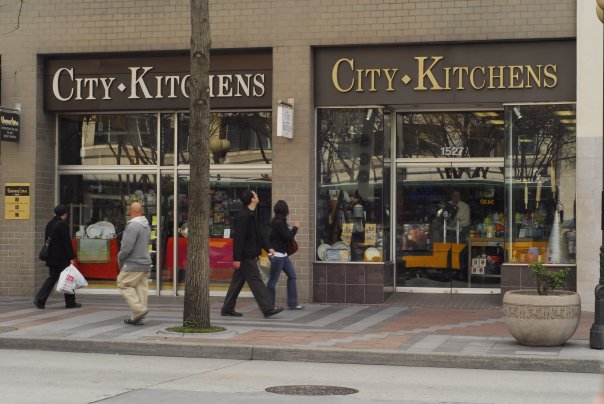 Kitchenalia fetishists will have to find satisfaction elsewhere…
In further horrible news of gay-owned businesses folding, the magnificent City Kitchens shut at the end of April, but will re-open for one week for a massive inventory 50% off liquidation sale.
From owner Kerry Niesen:
The liquidation sale will start Saturday and run until Friday the 24th, open from 10am – 7pm daily. 
This should be a no-brainer, but it's another sad reminder that if we don't support small businesses, we can look forward to being yet another beige, dull, featureless city. Once the Barnes & Nobles, Bed Bath & Beyond, Target and whatnot drive out the interesting, independent stores that make Seattle interesting, we will look like the suburbs. And everyone, and everything, that made Seattle one of the last bastions of self-determining creativity and curiosity in this lovely nation of ours will be gone.
Then, if history has taught us anything, it's that cultural revolution is soon to follow. And frankly, I'm ready.
(Visited 1 times, 1 visits today)