January 20, 2017

•
by
Korra Q
Never before has RuPaul's exclamation, "WERK!" been more appropo.
Remember Eric Garner?
Now more than half the country knows how he felt.
Yes, that comparison is extreme, and accurate. The US collective body, with all its curves, edges, beauty, and soul, can no longer breathe. We can thank the folks behind whitehouse.gov, who have already erased "LGBT" and "climate change" from its pages. The new regime has taken it upon itself to try, once again, to put every non-white-cishet person in a chokehold.
In response to this, I call on you, my fellow queers. Only 1.5 years ago did marriage equality become the law of the land. Remember how elated we were? How we marvelled that the movement had rapidly outpaced many civil rights struggles of the previous century?
Maybe it was too good to be true. Perhaps we prematurely thought that the Internet Age would create positive change in ways we couldn't grasp pre-1995.
But we shouldn't let that line of thinking stop us.
Fictional media is still out there, and so long as the First Amendment holds, we ARE making our stories heard. Trans people are better represented these days; same-sex couples are plot points and increasingly normalized; and bisexuals, demisexuals, and asexuals are coming out more to combat invisibility. We've made too many strides to let them be stripped away by a few blowhards.
In the past eight years, we've progressed so far and so fast that we almost thought we could rest on our laurels. Wasn't it just last year we had discussions about Pride's meaning, what its future holds, and how to celebrate its history (thanks, whitewashed Stonewall)? I mean, Section 3 of DOMA was struck down, LGBT employees in D.C. were granted better benefits, DADT done away with, and marriage equality ALL HAPPENED since Obama took office.
No matter your stance on his actions, you cannot deny Obama's administration oversaw some key LGBT historical moments. Go look it up. I may not have agreed with everything he oversaw, but I always respected his constant use of "we" and "us." His vigilant hope was present every time he said, "Let's get to work."
Queer history began, as we know it, with Ancient Greece. We faced Dark Ages, Inquisitions, a Rennaissance, slavery, repressive Victorian laws, Red Scares, blacklists, infernos, hate crimes, mass shootings, back alleys, rape, erasure, perpetual ridicule, openly-targeted second-class citizenship, hidden lives, political failures, threats, overaching fear, boundless HATE, fashion faux pas, crippling heteronormativity, AIDS panic, the Bush Jr. years, DOMA, DADT, and the fucking Rocky Horror remake.
You honestly think we can't handle the next four years?
[Insert every Bianca del Rio gif here.]
Some of you are already taking action. You're calling your representatives, or marching tomorrow, or protesting today. You're reaching out to your marginalized friends and family and offering them safe spaces. In Seattle, our modus operandi tend to lean liberal even though there have already been increased reports of racial and sexual harrassment and fascist speech. Count your blessings, folks, because the rest of the country doesn't have it so easy. The white supremacists, the homophobes, and everyone else who's opposed progress are crawling out from under their rocks because they finally see their leader. Newsflash: Most of our country is actually made up of small, insular towns whose hiveminds lean toward Fox News. Liberal/progressive cities are RARE. That friend stuck in your one-stoplight, racist hometown needs you.
This once small town is bursting with aging hippies, intelligent millennials, Gen-X programmers, everyone in between, and that one 5-year-old who just made a billion dollars off a new app they developed. Surely we can use our collective smarts to resist the oncoming shitstorm?
As queer and trans people, we've helped shape the conversations of social justice from not just white feminism, but to intersectional feminism. Not just two genders, but nonbinary and genderqueer. LGBTQ+ imagery is no longer limited to drag queens and flannel-wearing dykes.* It's time to turn up the volume.
As ever—as always—WE STAND. WE FIGHT.
Like the glamazon who trips after a stiletto gets caught in a sidewalk crack, we get up, we fix our hair, AND WE FUCKING SASHAY ON.  
"We will not go gently into that good night."-Dylan Thomas
*Words are chosen carefully. Please check the context and your queer history before you yell "offensive!"
(Visited 1 times, 1 visits today)
About the Author: Korra Q
Related Posts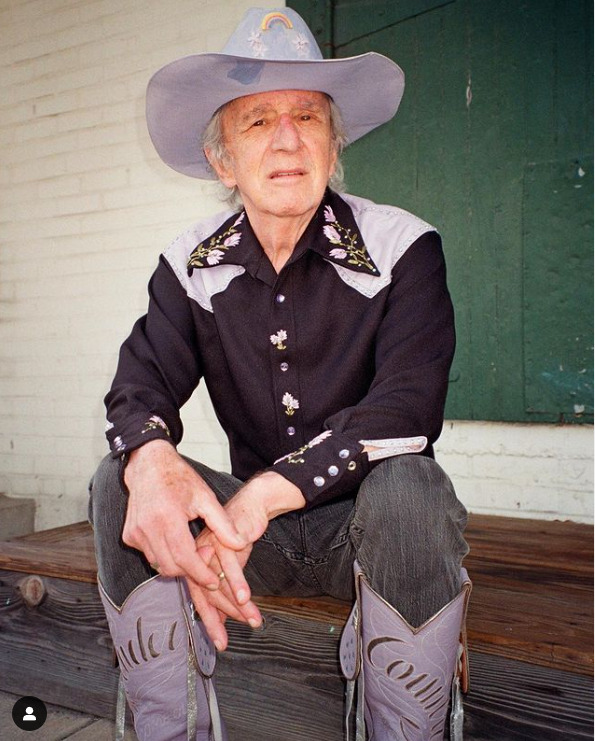 *Resist. Protest. Obstruct. Inform. • *Seattle Musicland • Advocacy • Arts & Entertainment • Community • Community Leaders • Community News • Gay 101 • Gay News • In Memoriam • Legends • Memorials • Music • Music You Should Know • Music-Queercore • National News • News • Obituary • Queer Elders • Queer Music • Seattle News • Seattle Queer History • Washington State News
A true legend and a pioneer, country singer and LGBTQ
...