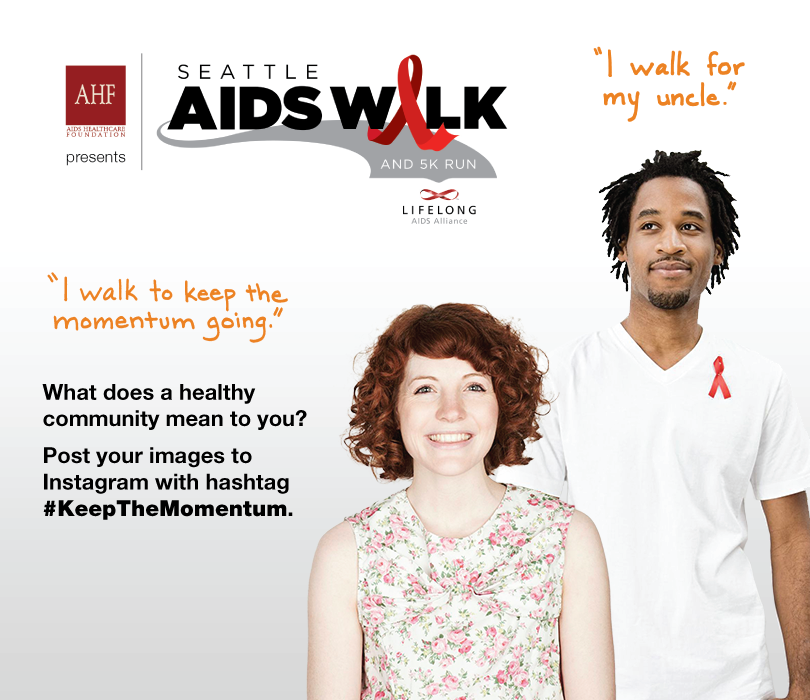 OR, you could actually WALK in the annual Seattle AIDS Walk/5k Run which is happening Saturday, September 28, 2013 starting at 8am and beginning and ending at Volunteer Park. It's a tad tardy to start fundraising, but if you got the gumption, you can reach your goals…
Join the movement to raise funds for HIV prevention and care!
Join Lifelong on September 28 at the Seattle AIDS Walk and help
build a healthier community! Because approximately 7,200 people
live with HIV/AIDS in King County, and nearly 1 in 5 are still
unaware of their status. Help us prevent future HIV infections.
Help us connect them to that life-sustaining care.

Each registered participant receives a personal fundraising page,
support from Lifelong staff, and fundraising tools to help you
meet your individual goals. We are this close to living in a world
without HIV/AIDS. Walk with us to benefit HIV/AIDS prevention
and care on September 28th! Sign-up today for the
Seattle AIDS Walk!
OR, at this stage of the game, it might just behoove you to GIVE generously to someone else already signed up to walk/run. On the homepage, there are lists of the top walkers/teams…click on one of  them to donate. If you know the name of a specific walker/team, you can look it up and make your donation through them.
DO IT!!